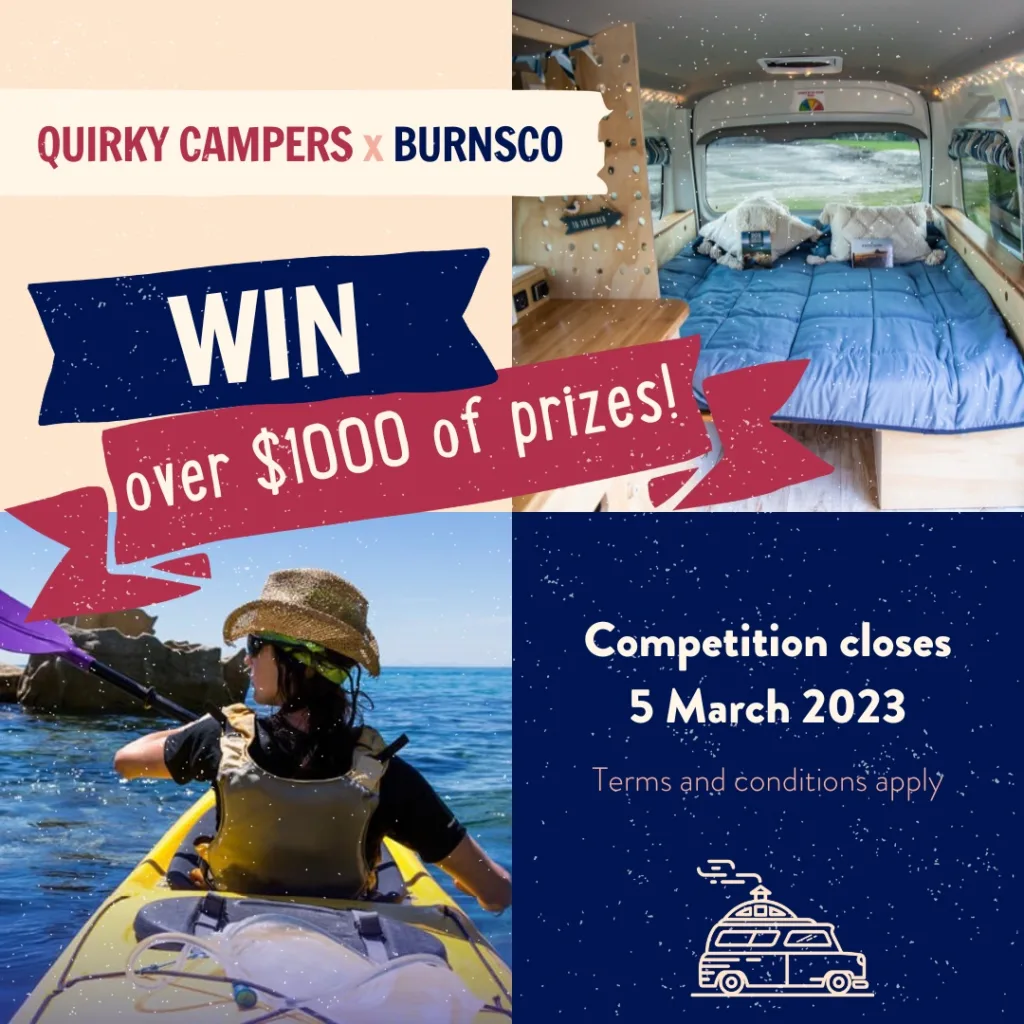 It's been quite a summer so we've teamed up with Burnsco to give you the opportunity to win some really cool prizes! Perhaps you're building your own campervan and want some inspiration through a trip in one of the Quirky collection… and the Burnsco gift card to kick-start your build. Or perhaps you want to try a new hobby, putting the Burnsco gift card towards an inflatable stand-up paddleboard which you can take with you on your Quirky adventure! Either way, it's time for some fun.
One lucky winner will receive:
A Burnsco gift card (worth $500)
3 nights campervan hire in any Quirky Camper located in New Zealand (worth about $750)
Entries have now closed. Check out the full terms and conditions.