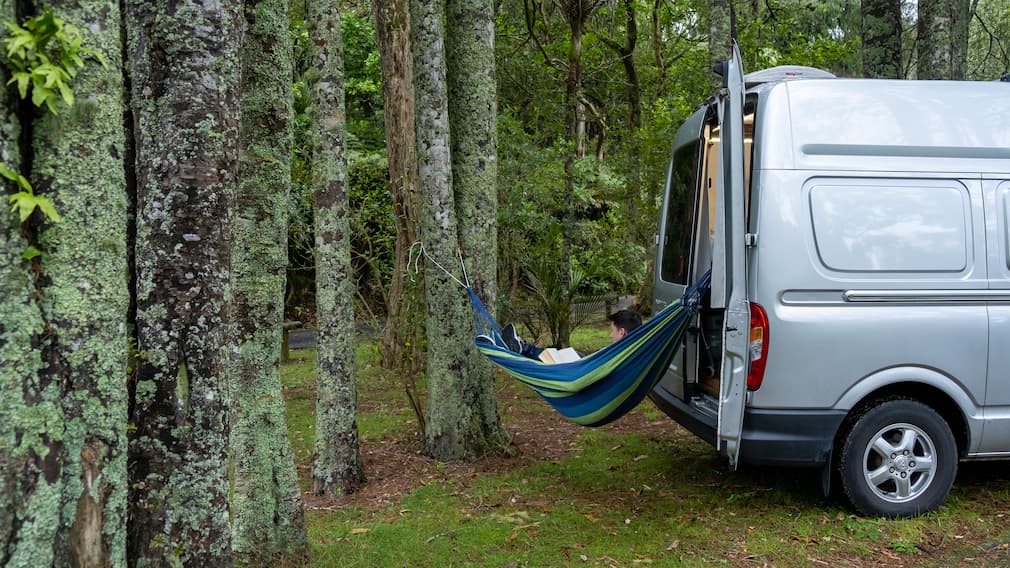 One of the best things about campervanning is being able to have your holiday (almost) anywhere you like! We're big fans of freedom camping and love finding those special spots where you can disconnect from technology, take in the scenery and enjoy the peace and quiet. After all, we have some stunning spots here in Aotearoa.
Freedom camping also comes in handy when you just need somewhere to sleep for the night and don't want to shell out for a campsite when you're arriving late and continuing your road trip first thing in the morning.
In New Zealand, you can obtain certification that shows your vehicle meets specific standards – like having a toilet, sink and plumbed water tanks. Strictly speaking obtaining self-contained certification is NOT a requirement to freedom camp in NZ – and the rules around it are under intense scrutiny! – but no need to worry either way if you're hiring a Quirky Camper as all our campervans are certified self-contained.
What makes a campervan self contained?
For people wanting to certify their van as self-contained campervans the rules state that it must have:
Fresh water tanks(s) with enough capacity for three days (≥ 12 litres per person)
A sink (with a sealed connection to a wastewater tank)
Wastewater tank(s) with enough capacity for three days (≥ 12 litres per person)
A toilet (portable or fixed) with enough capacity for three days (≥ 3 litres per person) which can be used inside the campervan with the bed made up
A rubbish bin with a lid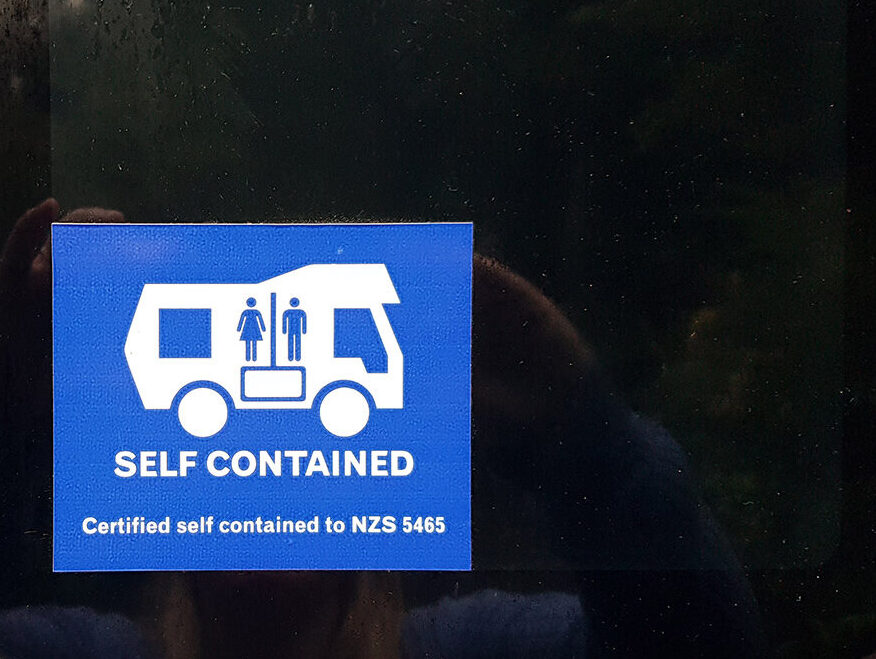 What does this mean if you're hiring a Quirky Camper?
The way we see it, you'd want these features in your van anyway so it's a win-win! You're going to be far more comfortable with access to water and a toilet.
You can rest assured that the campervan you're hiring enables you to adhere to freedom camping guidelines and gives you more flexibility with where you can camp.
Does a self contained camper mean you can freedom camp anywhere?
There are heaps of public places around the country that allow freedom camping but there are still some spots where freedom camping isn't allowed, no matter the vehicle you're in. Look out for signs, check out the local council's bylaws and visit freedomcamping.org for more information.
What does this mean if you own a campervan you'd like to rent out?
We require all our Quirky Campers to be certified self-contained so you'll need to have the amenities listed above, as well get your campervan certified. Want to know more? Sign up to learn more about renting out your campervan.