5 Things to Do Before Converting a Campervan
So, you've decided to embark on your campervan journey but aren't sure where to start? To ensure a smoother build process, here are 5 vital steps you should take before you get planning and crafting.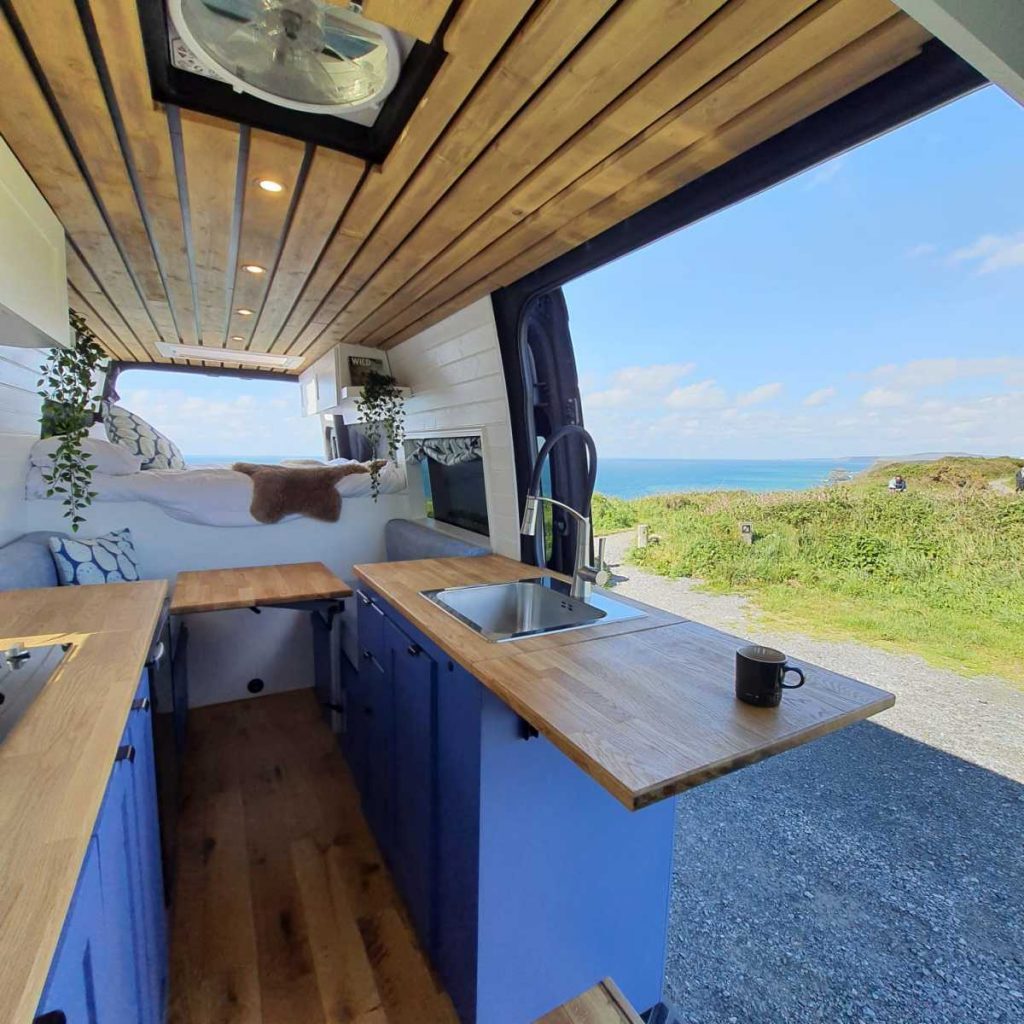 HIRE A QUIRKY CAMPER
Once you've made the decision to own your own camper, the possibilities can be quite overwhelming. Suddenly, a rush of design and layout options flood your mind and you're not sure where to begin. That's why we recommend hiring a Quirky Camper; giving you the opportunity to not only see a design or layout from behind a screen, but also live and breath it too.
You could be 99% set on what you think you want, but after hiring a campervan realise it's not the best fit for you, saving yourself plenty of time and money in the long run.
Owners' of Vincent, Ruth and Matt made the decision to try before they committed:
"We had been thinking about owning a tiny home since our children became old enough to do their own thing. In August 2020 we booked a van (Skylark through Quirky Campers) for 2 adults and 2 offspring (18 & 20). Mostly we wanted to see if we enjoyed it (which we all did…lots) but we learned loads from the owner of Skylark about the tanks. It had fresh water, grey water and gas tanks underslung underneath the van, giving lots more room in the garage. We hadn't realised you could do this, and the owner was very enthusiastic about this ingenious solution.
When it came to us briefing our converters, they had no idea either that it could be done. Also we realised the fixed bed in Skylark wasn't for us. We decided to have benches and tables that went into a bed at night time in our build. Giving our family somewhere to sit when the weather was bad." 

Owners' of Dora, Irina and Timothy hired Genie before committing to their build.
"We hired Genie through Quirky campers to see and feel first hand what owning a campervan is like before we dove head first into building Dora.
It was so helpful not only to make the decision whether it was something we wanted to invest in but also to decide how we wanted our layout to be designed and now a lot of our hirers have done the same"
---
HAVE A BUDGET IN MIND
Now that you have some inspiration in your back pocket, it is the ideal time to sit down and work out your budget. It's likely that you already have a figure in mind, but it's very easy to get carried away when it comes to crafting a campervan. Do your research and estimate the cost of each and every stage from insulation all the way through to cladding. A top tip would be to work with a figure just below your max budget, that way you have a little pot set aside for any unexpected costs.
Working to a smaller budget? Remember, not everything has to be done at once. You should separate your needs and wants and finance your needs first. There's also plenty of ways to be thrifty these days and repurpose materials already at your disposal.
There are a number of useful spreadsheets and calculators available for book club owners including a budget template and vehicle cost comparison tool.
---
SELF-BUILD, READY MADE OR CONVERTOR?
It's time to decide how you're going to bring your campervan dreams to life.
For some, the adventure starts in the build process and they find excitement in the idea of doing it all themselves. Not to mention, if you're working in an office, using your hands and having a space to exercise your creative mind can be rewarding for your mental health.
If you have little time and a higher budget, but still want to be involved in the design and planning process, commissioning a converter may be the choice for you.
The other option is to purchase a ready-made camper, which is a great choice if you aren't committed to a specific layout and want to hit the road immediately. If the space doesn't work for you after a few trips, it is possible to make changes. However, it's worth noting a build is much harder to undo than it is to build from scratch.
"My partner and I purchased a part ready-made campervan. Our main reason for purchasing a ready made campervan was that we wanted to start adventuring straight away. We also had full time jobs didn't feel we could give our dream build the time it needed. Once we made the decision to live in it full-time with two dogs, we knew the current layout wouldn't work. We spent a lot of time and quite a lot of money reorganising the layout and decorating.
There is part of us that would of loved to do the build from scratch and if we were to purchase a second van (or bus!) we would definitely take the self-build route. Still to this day there are bits of the van we look at (i.e the carpeted ceiling) that we'd change."
Find a detailed breakdown, along with the pros and cons of each option in our very own campervan conversion guide: 'How to Convert a Campervan'
---
PLAN YOUR LAYOUT
As tempting as it is when you see a blank canvas in front of you, one of the biggest mistakes you could make during your build process is to jump straight in without planning. Planning your build beforehand allows you to figure out specific measurements and iron out any potential problems.
If you've decided to self-build or commission a convertor, now is the time to express your creativity and plan your layout. There are a number of tools and resources out there to help you do that from SketchUp to Lego (yes you read that right, Lego!)
You will find a whole chapter on planning your layout in our conversion book.
---
Converting your own camper is the perfect way to unleash your creativity and craft something that is perfect for you; built to meet your needs, with your style and utilising all your best ideas. However, designing and building a campervan can be overwhelming. When five blogs advise five different approaches, where do you turn? That's why we've gone directly to the experts; bringing you gas system information from a gas engineer, vehicle advice from a mechanic and upholstery tips from a trimmer.
Our book owners club not only includes the hardback and digital copy of 'How to Convert a Campervan', you will also receive a back catalogue of Quirky Campers virtual conversion workshops and how-to videos.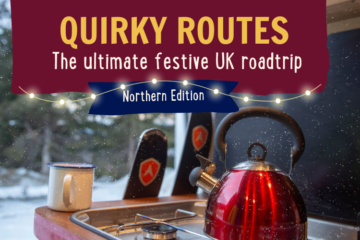 Are you a festive fiend or a grumpy Grinch? This season no matter what mood you're in, escape the normal and take yourself and …