7 Ways to Reduce Stress in Nature
Throughout our lives and over the last year especially, many of us have experienced stress. You could be cool as a cucumber but there will still be days where you may feel slightly overwhelmed. Usually the source of our stress is recognisable, whether it be relationships, work or family, but sometimes the root of our stress is hidden. It's important that we're able to recognise the signs and find healthy ways to release. We all tick differently and some of us have our own little ways to reduce stress. A universal way in which most can agree on is being outside. One of the things people love most about travelling in a campervan is that it encourages you to spend more time outdoors. Here are our 7 favourite ways to reduce stress in nature.
Take a deep breath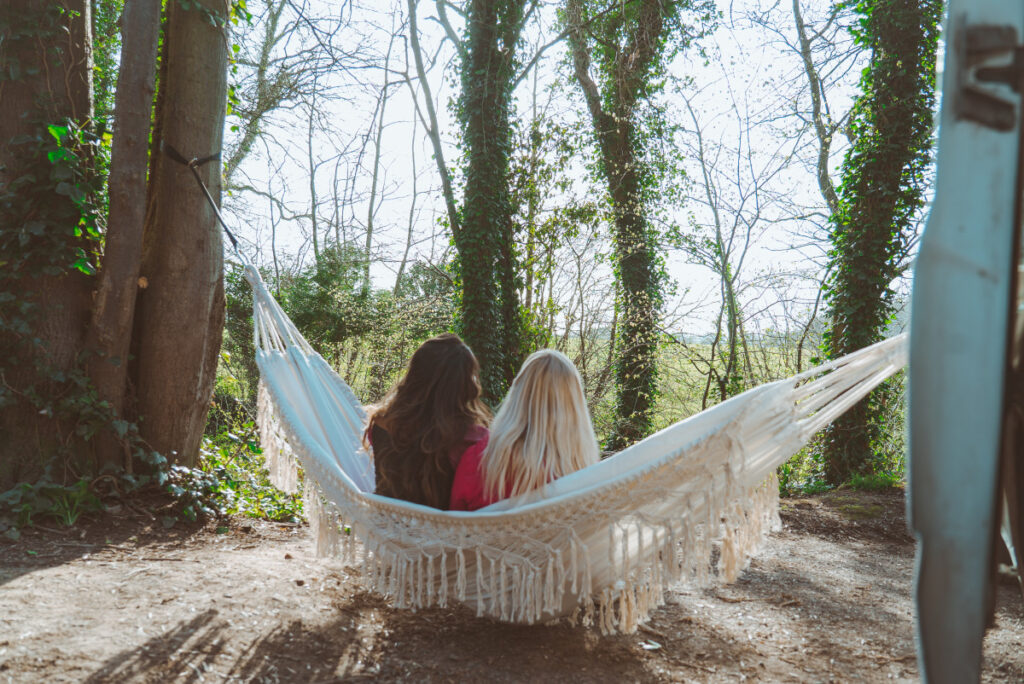 Breathing, sounds obvious right? But rarely do we take time to recognise our breathing and take a deep breath. This allows us the ability to enjoy and appreciate being still in what is a very fast-paced world. Take time to appreciate a magnificent view, hear the wind through the trees or listen to the waves crash onto the shore.
---
Read a book
Simply swing the back door open and you have the benefit of the outdoors with the added bonus of a comfy bed or seat.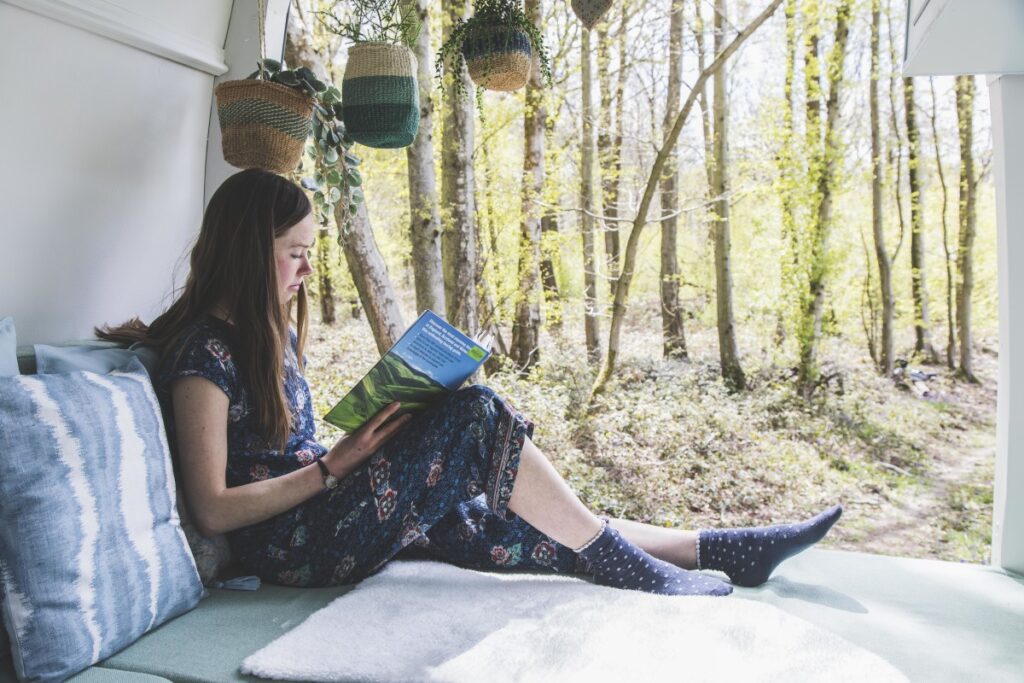 Many relish in reading a book snuggled up on the sofa with a cup of tea or wine in hand; why not take it to the next level and read outside? Pack up your favourite feel good read and head to the beach or delve into your next thriller hanging from a hammock in the forest. If you're in a campervan, simply swing the back door open and enjoy the benefit of the outdoors with the added bonus of a comfy bed or seat.
---
Outdoor exercise
The world is our outdoor gym and guess what? The membership is free! Over the past year facilities have been closed, as a result many were left to exercise at home within the same 4 walls. Switch it up and head outdoors, run through the forest where every turn will be something new and exciting. Or pull up to a beach and partake in some Yoga alongside ocean views. Sounds dreamy right?
---
Listen to an audiobook, podcast or music
Allow that vitamin D to seep through your skin
Create your own playlist, line up your favourite podcast or download an audiobook for an afternoon in the sun. Allow that vitamin D to seep through your skin as block out the hustle and bustle of the outside world.
---
Do some gardening or grow your own vegetables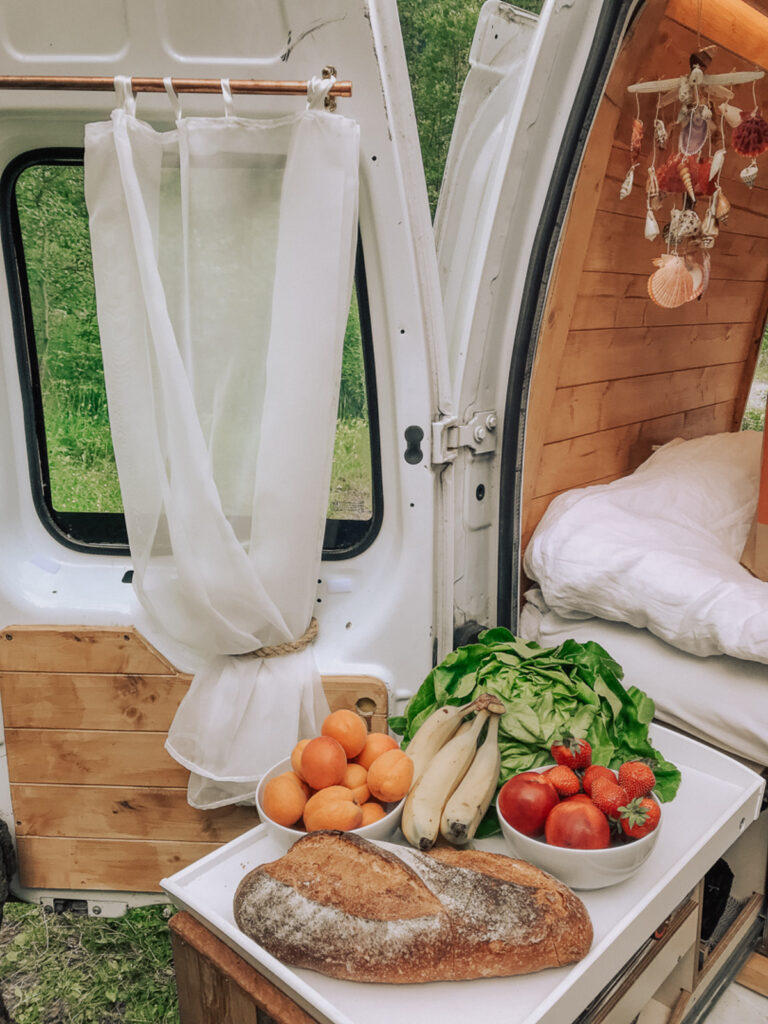 Another brilliant way to reduce stress is gardening or growing your own vegetables, and you certainly do not need to be Alan Titchmarch to give it a go. Potting some flowers or planting your own tomatoes will leave you not only feeling accomplished but in control. Plus there is the added bonus of delicious homegrown vegetables and pretty flowers to smell!
---
Journal your thoughts
Writing down your thoughts, worries or events of the day is a great way to release worries and reduce stress.
Sometimes our mind can feel built-up and this in itself can be extremely overwhelming. Writing down your thoughts, concern or events of the day is a great way to release worries and reduce stress. Spend a little time outdoors writing down how you feel and in most cases your mind will appear lighter when you're done. The benefits of journaling was recently discussed by Mr and Mrs Adventure at our Nurturing Your Mind and Others Camp Quirky event.
---
Take a swim
There is something about diving into a lake or running into the sea that helps wash away your worries. It's hard not to feel completely refreshed and elated after paddling in nature's own swimming pools. Check out some of the UK's best wild swimming spots here. Kinging It are fantastic advocates for outdoor cold swimming.
Please note, the above should not be used as a replacement for medication or therapy. If you're struggling with your mental health, please seek advice from your GP.