9 reasons to go campervanning with kids
Lindsay and David ffrench, who run Quirky Campers, know a thing or two about going on a campervan holiday with kids – they have three little ones of their own! But is it more hassle than it's worth? On the contrary, says Lindsay, there are lots of reasons why a campervan holiday with kids is the ideal way for energetic youngsters and busy parents to relax and enjoy quality time together.
Check out our collection of Quirky Campers which are perfect for families
1. Kids love campervans
They really do. They love climbing around in them. Sticking their heads out the windows and pretending to sell "ice screams". They love playing board games on the table or having tea parties. And (this one's for those sleep deprived parents out there) they love sleeping in them! Before we started hiring Bella out, one of our friends came and slept outside our front door with her little one, because she was just so desperate to sleep in a campervan.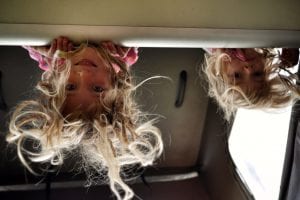 2. It's a great way to reclaim your sense of adventure
Let's face it. For most of us, having kids changes things. Life is more following the trail of crumbs across the floor than following the Inca trail. Going on a trip in a campervan gives you that sense of freedom and adventure in a safe and easy way.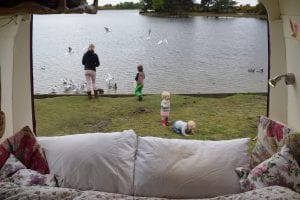 3. It's just so darn comfy
And you need all the sleep you can get! Plus no one should ever have to do night feeds on an inflatable mattress…
Each of our campers is unique so there are a whole range of bed options; from triple bunks to hanging cots, kids hammocks to Super King beds that everyone can pile into. You can use our filters to see all the vans that will accommodate your family.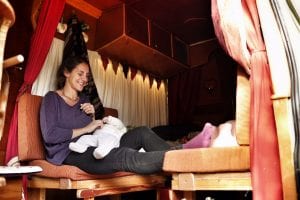 4. You can please everyone!
One of the great challenges of family holidays. Well, there's no reason you can't spend a couple of nights in Manchester checking out the boutique shops followed by a few days of walking in the Lake District, topped off by a night in Blackpool!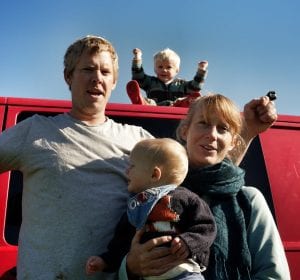 5. There's easy access to caffeine
Any time of the day or night, in a layby or on the beach, the tea and coffee will flow freely. All our campervans have proper kitchens so you can just pop the kettle on rather than scrabbling around with a camping stove on the floor desperately hoping that no one knocks it over.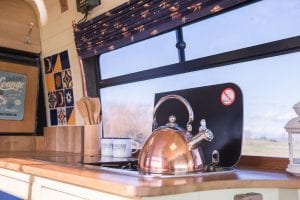 6. You'll make new friends
It's not just kids that love campervans! And when you are in a unique, handmade campervan from Quirky Campers, trust us, lots of curious neighbours will be popping over to have a peer in the door and a chat. You can crack out the teas (or the G&Ts) while someone else entertains the kids. And if you want a bit of time to yourselves, you can just shut the door and enjoy your own self-contained mini home.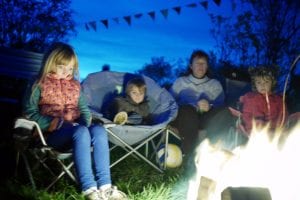 7. Rain will improve your holiday rather than ruin it
There's nothing like the snug (or smug…) feeling of being warm and dry in a campervan while the rain hammers down on the roof. Get out the games and colouring-in books, switch on the radio and put a pot of hot chocolate on the stove. Ooh lovely.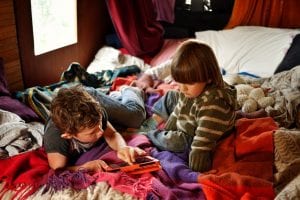 8. A campervan holiday with kids means packing is so easy
Your kitchen, crockery, lighting and bed are all already provided. There's plenty of storage space so you can just shove everything in rather than laying it out on the bed and playing the 'but do I really need this' game five times over till what is left will actually fit in the car. You can even treat yourself to Quirky Campers' reasonably priced extras and have bedding, towels and a breakfast hamper already in the van.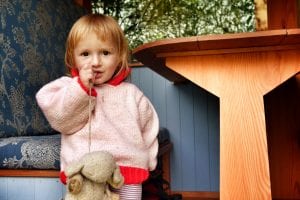 9. You'll never forget it
Going on a campervan adventure will be the stuff of legend that your kids will still remember when they have their own kids. Driving down the motorway gazing out the huge windows and singing along to your favourite tunes. That amazing park-up you discovered right by a lake. The fun of discovering a hidden drawer, lighting a woodburning stove or finding a book by your favourite author in the bookswap. This will be the holiday you will never forget.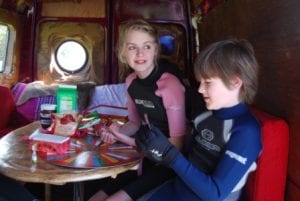 So what are you waiting for? Check out our list of vans and find one with a cot or bunks to suit your family's requirements.
You might also enjoy this blog on our very best campervans for families.