It's the moment you've all been waiting for…. drum roll…. our definitive guide to converting a campervan is here!
You must register by 3pm Saturday 5th to receive the Zoom link to join.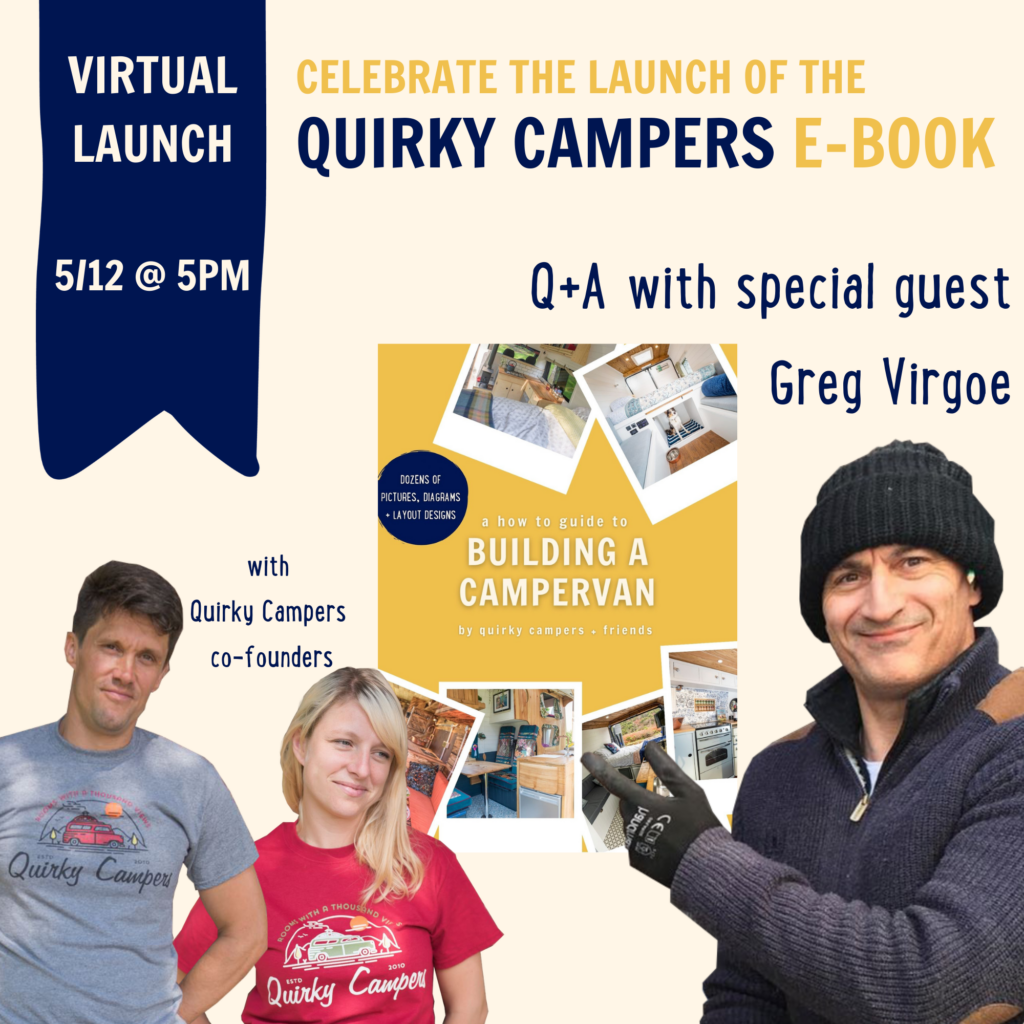 We've drawn on 13 years experience building and using campervans, 10 years running a campervan business, the minds of the Quirky Campers team plus 8 experts to put this e-book together. We are confident it will save you time, money and much frustration.
To celebrate, we will be launching via a very special Zoom on Saturday 5th December at 5pm; joined by the one and only Greg Virgoe, who authored one of the chapters.
Attendees will get:
the very first glimpse INSIDE the book and the bonus resources to find out what you can expect
the chance to put your van conversion question to Greg, David and Lindsay
an exclusive 20% discount on the book cost + additional bonus