Romantic Campervan Holidays
by naomi fiddes-baron
If you're wondering how to create the perfect romantic campervan holiday, then we already applaud your thinking! Nothing (in our slightly biased opinions) says romance more than a secluded long weekend in a wild camping spot with views that are just yours. A bottle of champagne chilling in a fridge or a cooler box, snuggled up in a blanket talking about your next roadtrip adventure.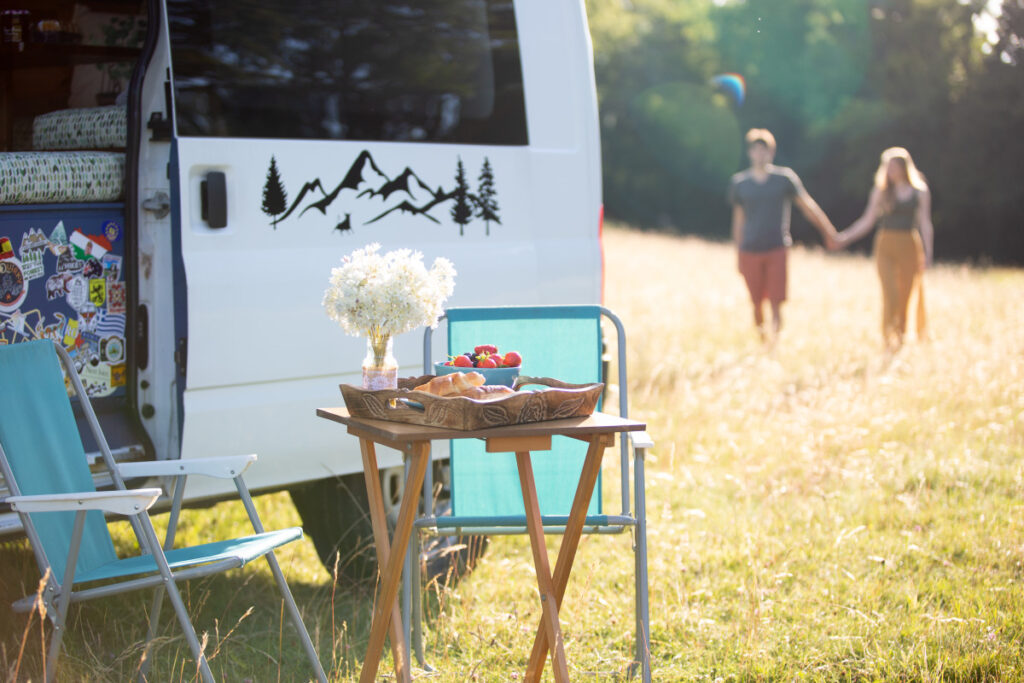 Why are campervan holidays so romantic?
Campervan holidays are a way to really spend quality, private time with each other without a care in the world. You can plan a romantic getaway that lets you do all the things you love, without it costing a fortune!
If you want to watch a sunset, wake up on the beach, sleep under the stars, or wild camp by a mountain; you can do it all in the same trip in a camper van.
Being in a camper means you have a space to be with each other that's quiet, secluded, totally yours and totally uninterrupted.
Breakfast in Bed
Staying in a hotel can be difficult to sleep. You might get noisy neighbours, and you have to get up in time to get the breaksfast! Well, when you have your own self-contained campervan to make it it, breakfast in bed is as an absolute dream! You can wake up on your own schedule, and you can eat it in total peace and tranquility.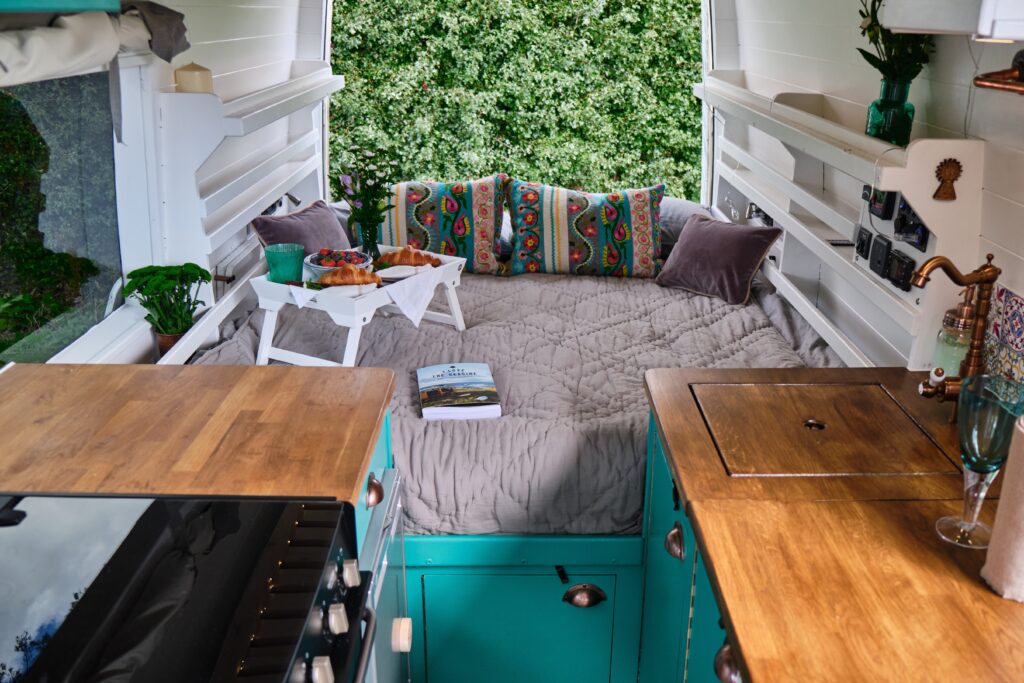 Where to Stay on a Romantic Campervan Break?
The UK hosts some of the most fabulous places to explore. The best thing about a romantic campervan holiday is that you can combine romantic walks on the beach or in the countryside. You can choose to drive somewhere else entirely for a different view with a home cooked dinner. Then, the night is yours to chill out, relax, soak up the night sky and talk until the early hours. Just the two of you; no distractions. Being in a campervan gives you total freedom to seek out the most romantic of experiences.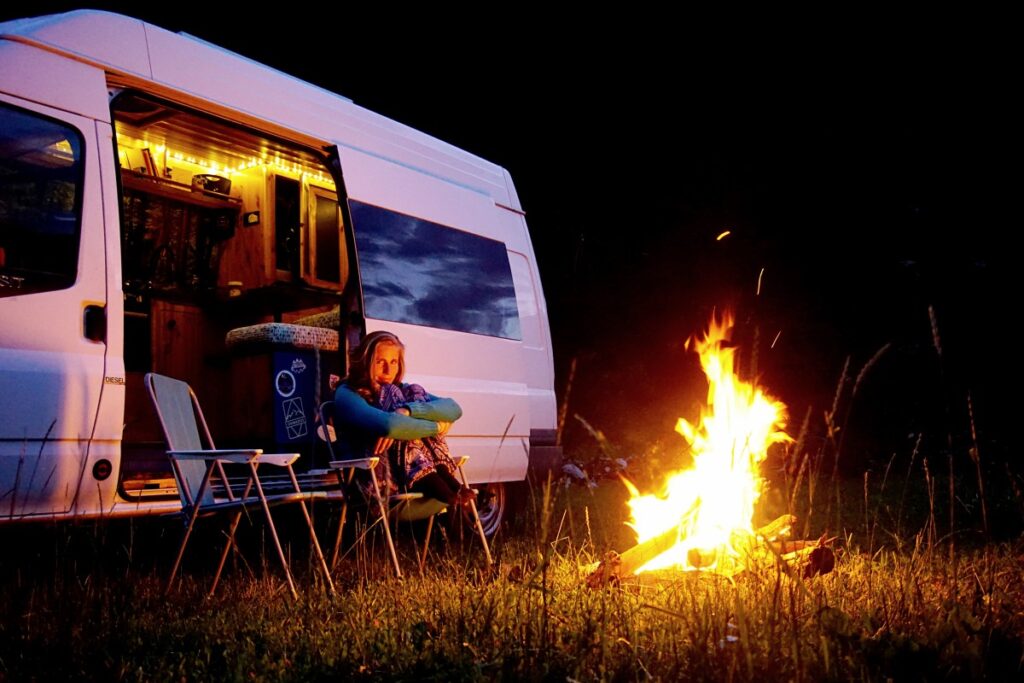 Get the fire on
There's something intrinsically magical about sitting around a campfire, or snuggled up with a log burner crackling away in the background. It's one of the things that creates instance "ambiance" and no wonder that it's also one of the top criteria wanted by people looking for a romantic campervan holiday. That and a hot tub, but we actually think braving a late-night wild swim followed by warming up around said fire is a little more adventurous!
Wild Camp or Pitch Up?
There is something undeniably romantic about taking off into the wilds for a secluded campervan break. However, if you want to take advantage of camp site facilities, then we recommend you look for an adult only camp site. Family campervan holidays are awesome too, but lots of sites are targetted at couples heading away for a break from everything.
Room for a Little One?
OK, sometimes three's a crowd, but sometimes it's also totally unthinkable to leave your four legged one at home! Lots of our camper vans are pet friendly as well, so you can have the best of both worlds; a romantic snuggly campervan hideaway holiday at night, and the chance to explore with everyone you love in the day!