5 Feel Good Activities to Try in the Hills of Mid Wales
So you've set your heart on a Welsh adventure this summer, but what are the best things to do in mid Wales? We've asked the multi-award winning Fforest Fields Caravan and Camping Site to suggest how best to spend your precious holiday time.
Written by Jessie Barstow from Fforest Fields Caravan & Camping Site, Mid Wales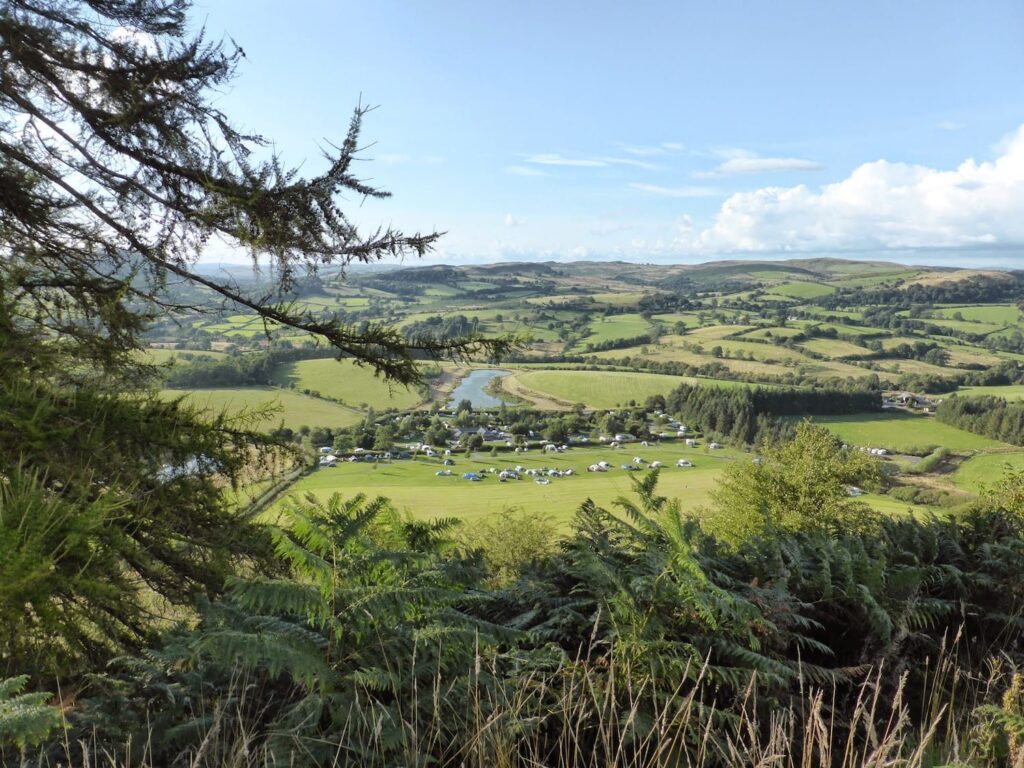 The Victorian's knew it; this vast wilderness dotted with small villages, rising hills covered in purple heather, trickling streams with cool, clear water and an abundance of wildlife, is more than just pleasant, it's good for your health. The heart of Wales is known for its small spa towns which evolved to offer respite for 19th Century folk from crowded urban centres such as Liverpool, Birmingham and Cardiff. They would come to walk, drink clean water, experience peace and quietness and enjoy a few days at their own leisure.
Not much has changed.
1. Gather around an open fire, tell stories and gaze at the stars
After the sun sets and you've feasted around a BBQ, the stars will start to appear. Dig those extra socks out, grab your blanket, stoke the fire and look up. Nestled on the edge of a rare Dark Sky Reserve, tucked between the Cambrian Mountains and the Brecon Beacons, Fforest Fields enjoys some of the most spectacular night sky in the country.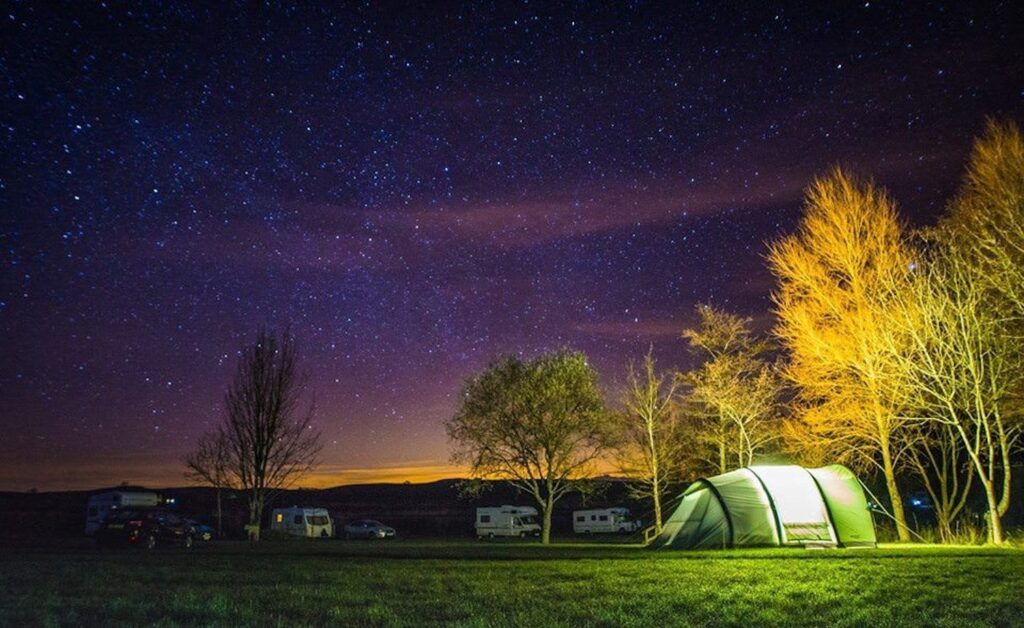 On good, clear nights, the sky is littered with stars and it is not uncommon to see satellites and shooting stars too. During the annual Perseid Meteor shower you can hear murmurs and ahhs across the site as people spot streaks of light across the dark night sky.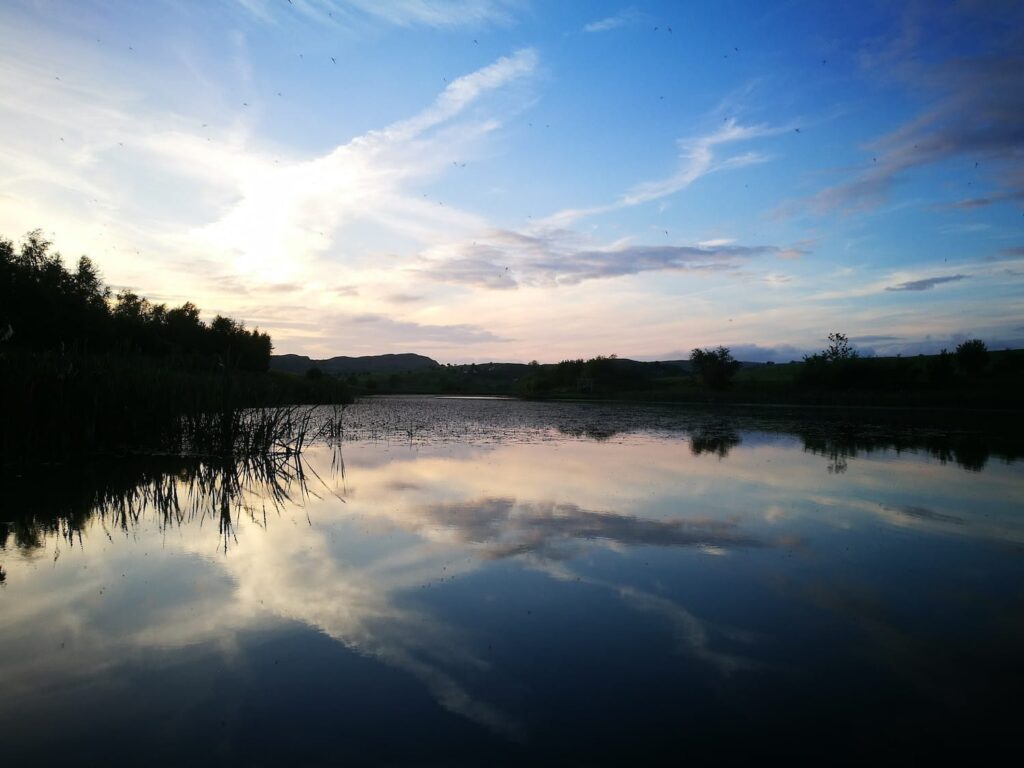 2. Explore the landscape, get muddy knees and build a den
We often talk about the sense of wild freedom at Fforest Fields. When our visitors arrive they often bring the stresses, strains and complications of their day to day life with them and we gently get them on pitch then leave them be. By the next morning you can see that their shoulders have dropped, stiff shoes have been replaced by flip flops and their tummies are full of breakfast cooked with a view of fields, hills and sheep. Then they are ready for an expedition. As the campsite is sat in the middle of our own farm there are walks in all directions, into forests, along streams, up winding farm tracks, and out onto the open moorland of the Aberedw Hill.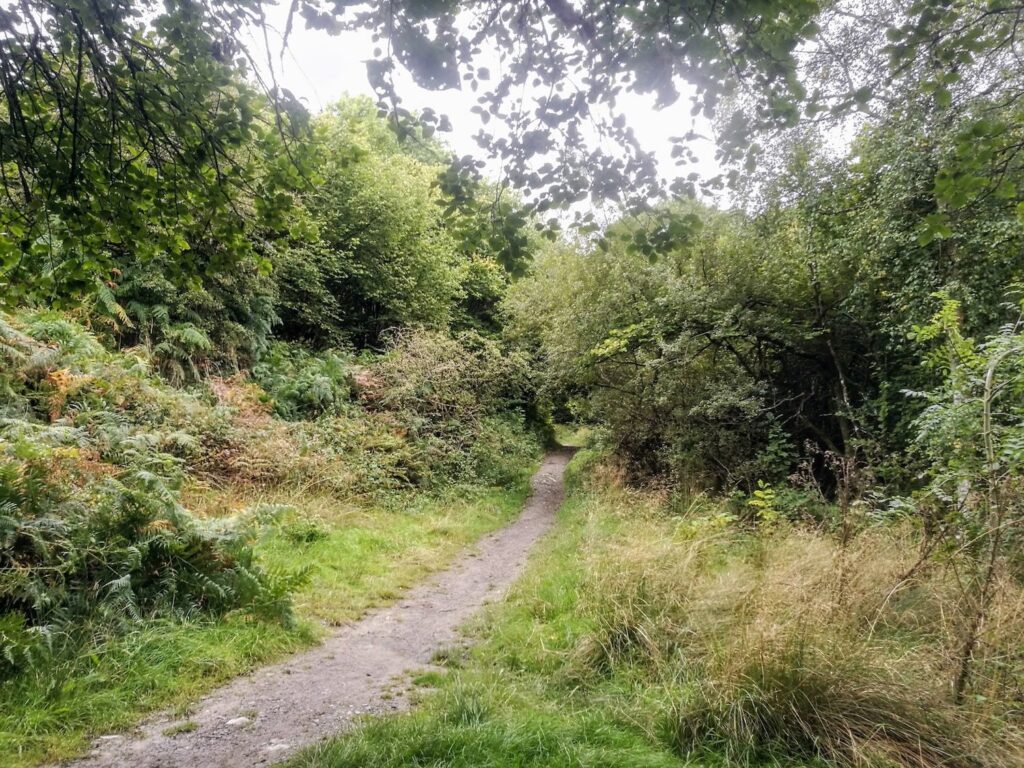 A winding track through the forest
We love seeing people set off on adventures on the farm (we've got 500 acres to explore) and they are welcome to take any path, find ways through the trees, build dens, wash their faces in waterfalls and come back to pitch with muddy knees for a warming cup of tea or refreshing gin and tonic or local cider from the on site coffee shop and bar.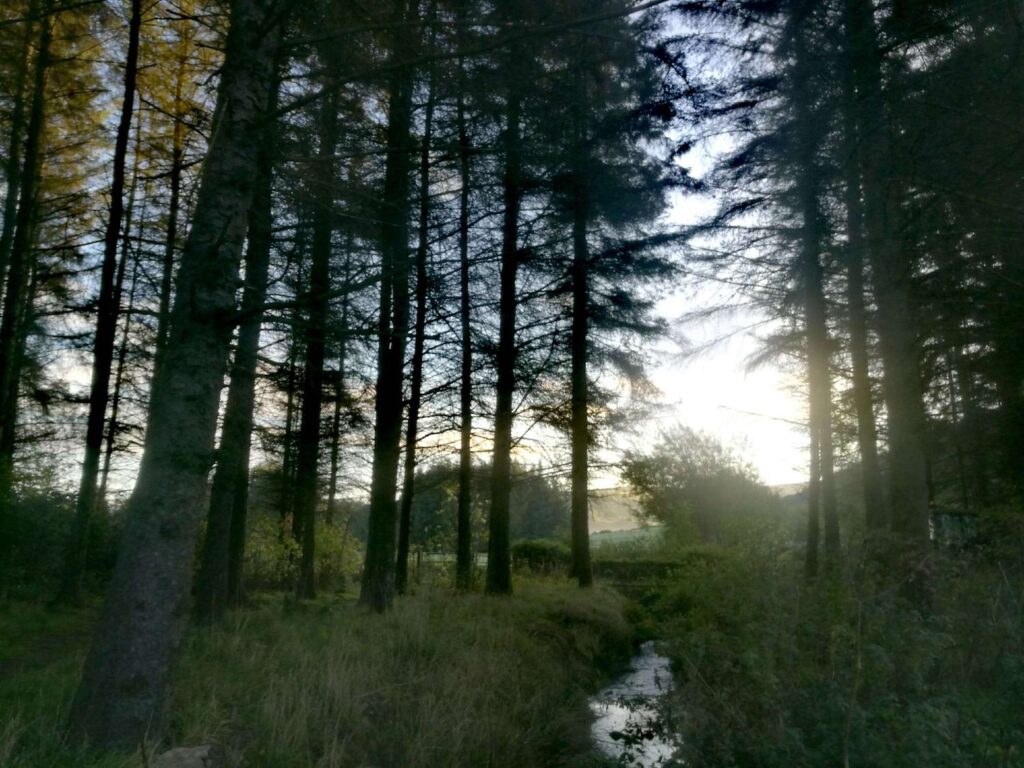 3. Sleep, rest, nap and daydream
Sometimes we feel that our modern society is stuck on the idea that being busy is just a part of being human. It has almost become the standard response to the question "How are you?", "Yeah, things are really busy at the moment, but we're good". Because of that, it can be hard to allow yourself the time to just stop, let go, nap, snooze, daydream. On our list of 'things to do in mid Wales' we include 'not doing anything'!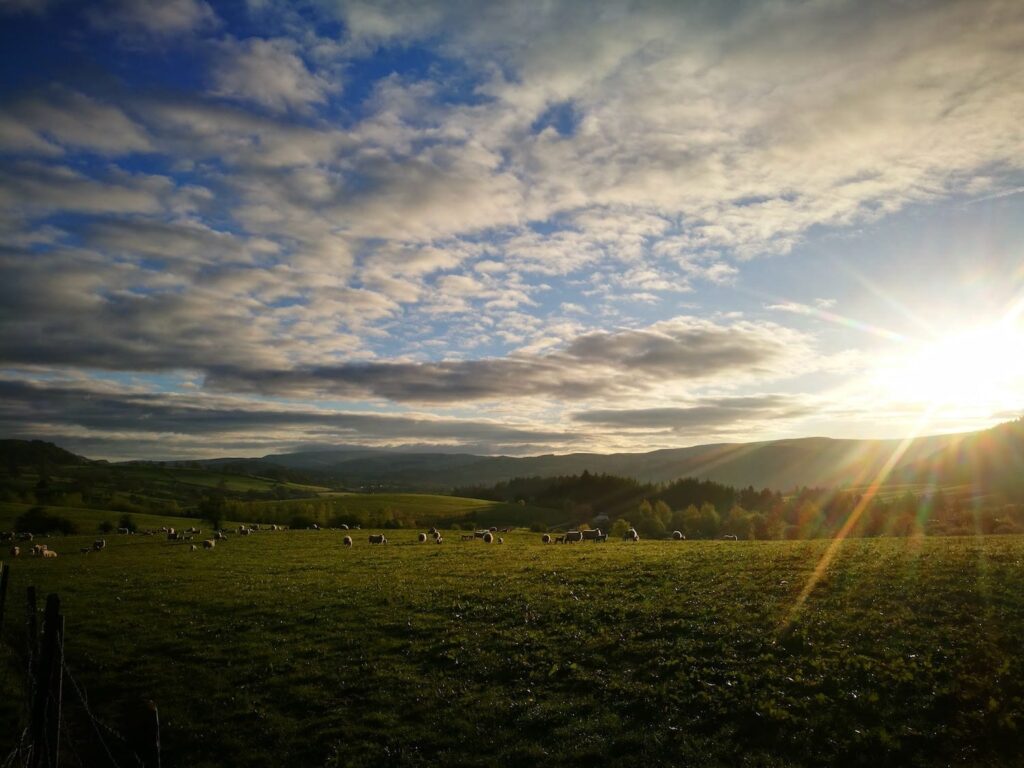 The view above the campsite in the morning light
Doing nothing is a glorious way to spend a few hours. Creeping back inside your van and snuggling under the blankets as rain patters on the roof or the sun streaks through your window at 2pm in the afternoon feels like one of life's great indulgences. We also encourage our visitors to be quiet after 10.30 at night, a good night's sleep is precious.
After a day out in the fresh air, a hearty supper and a cool evening looking at the stars, sleep becomes very welcome. However many people we have on site, it will be quiet by 11pm with a few gentle snoores, hoots of owls and murmurs in tents occasionally disrupting the stillness.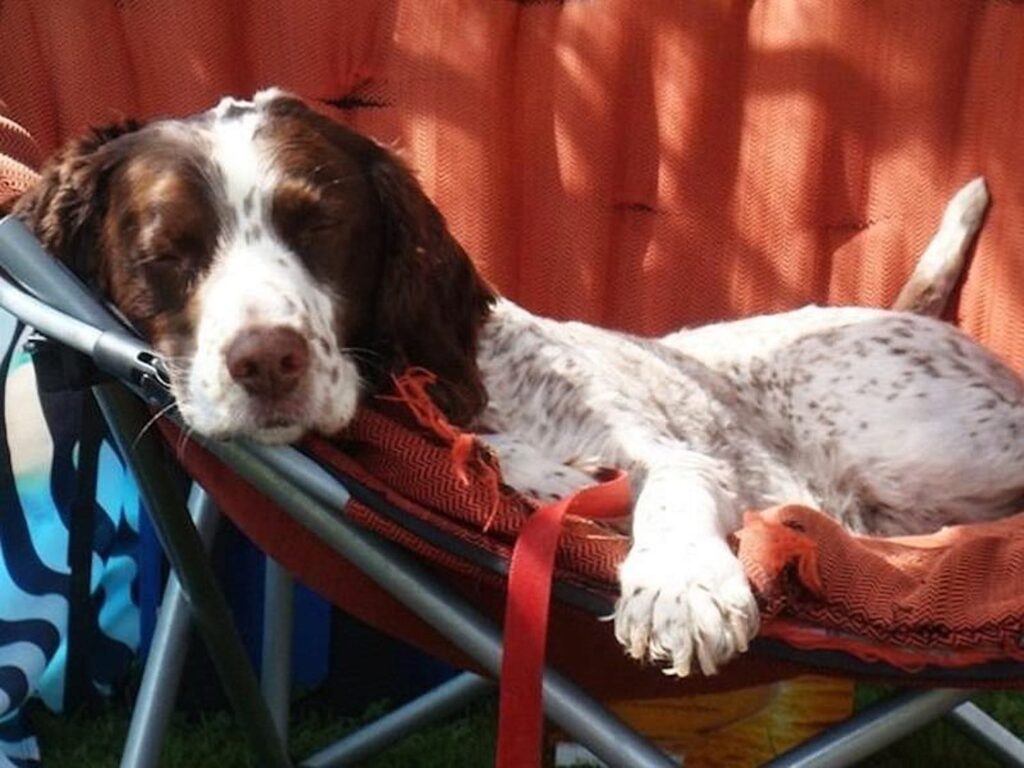 4. Have an adventure
We're not just suggesting you sleep your way though your holiday! There are plenty of adventures and experiences to be had in mid Wales. Walks, runs and mountain biking adventures can be taken straight from your pitch – or you can journey to the stunning Elan Valley (20 mins) or the steep sided and remote valleys near Abergwesyn with a challenging ride up the 'Devils Staircase'.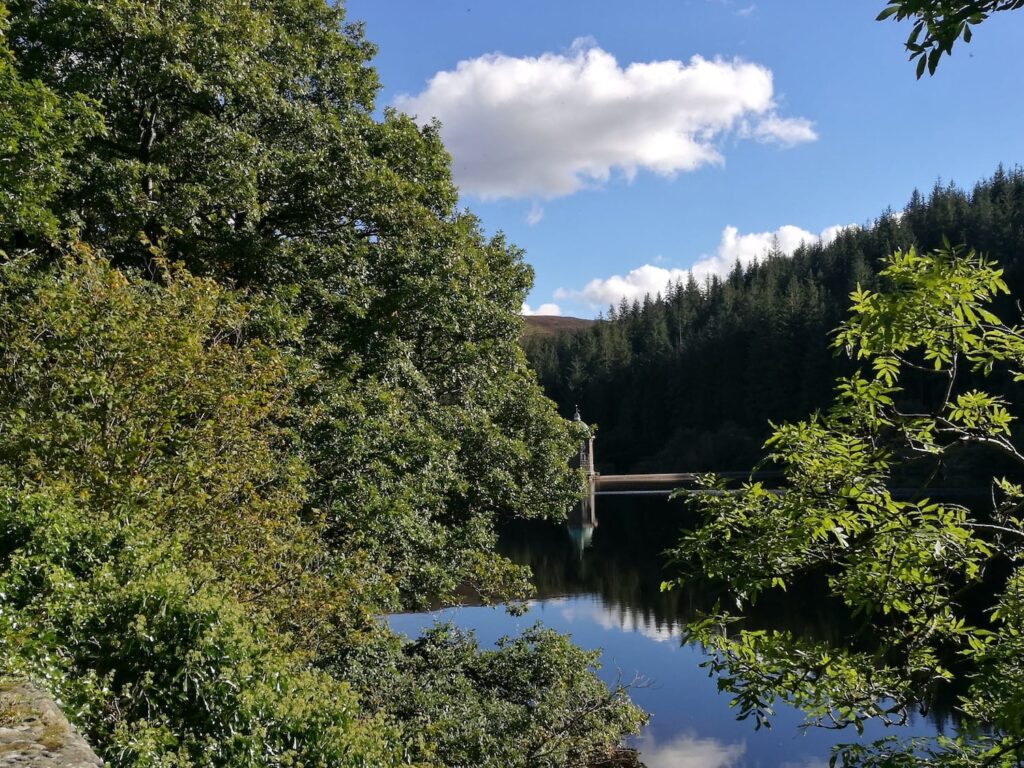 Above the Pen y Garreg dam at The Elan Valley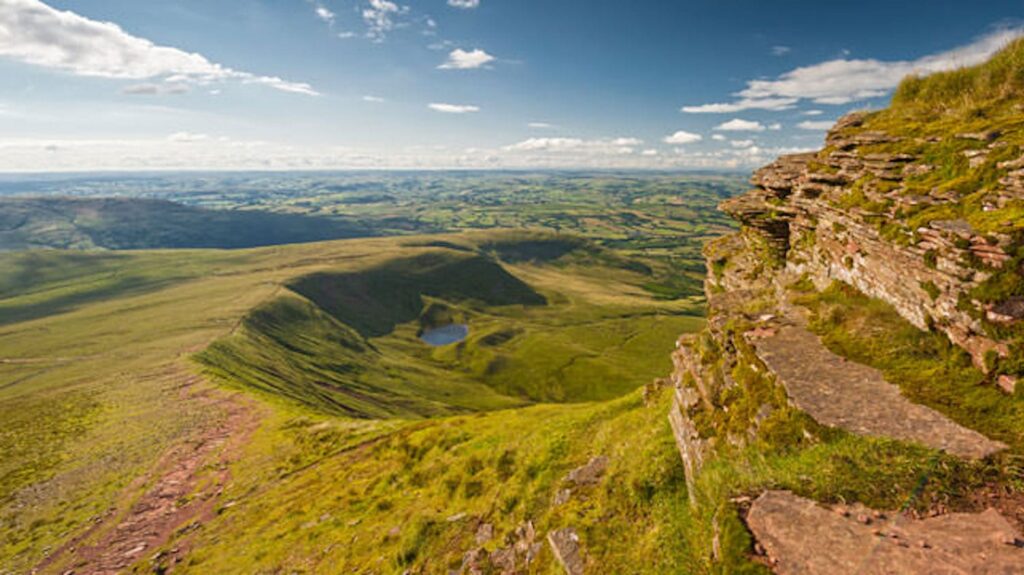 We are half an hour from Brecon and the towering peak of Pen Y Fan, a favourite stomp for our visitors. There is also pony trekking and paragliding nearby and plenty of remote spots for wild swimming and proper picnics.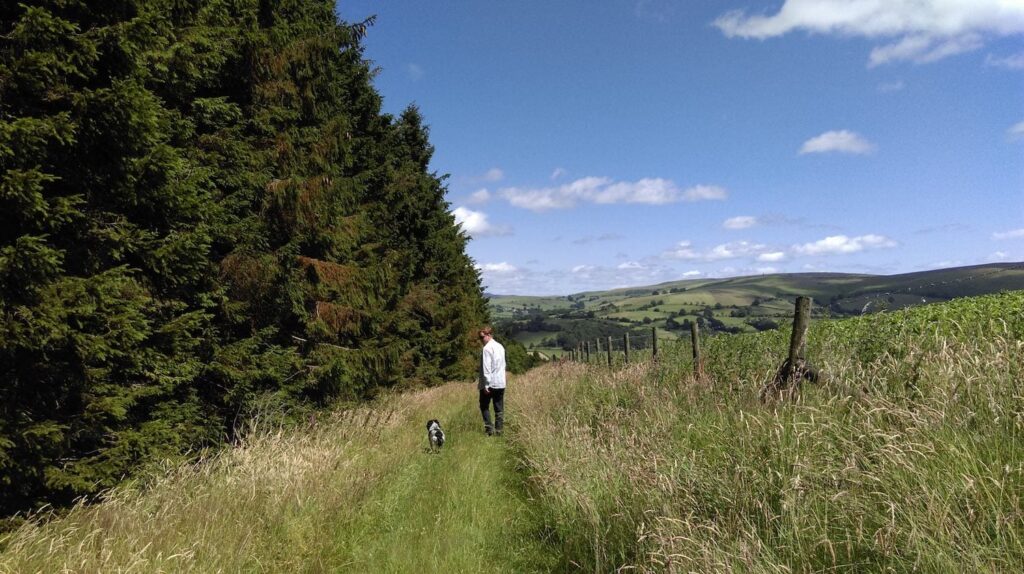 Don't think you need to be an experienced walker here either, there are plenty of ambles on the farm and nearby that will suit any ability. We are very happy to provide advice and suggestions on where may be good to walk; for views, a pub at the end or simply a quick stretch of legs.
5. Eat Local
As a true farming community; good, local food is very important to us in mid Wales. From local meats and veg on pub menus to regular farmers markets scattered across the region. Cook up a Welsh Cawl with meat from a local butchers, enjoy Dan's sausages from our shop or pick up a fresh fruit and veg basket from waste-free grocery Vida Verde in Llandrindod Wells.
There are fantastic restaurants to try too, including Worth Your Salt and Sugar and Spice in Llandrindod Wells and a number to suit all budgets in Hay on Wye (the world renowned 'town of books'). A little further afield in Abergavenny, in Monmouthshire – which is known as the Food Capital of Wales.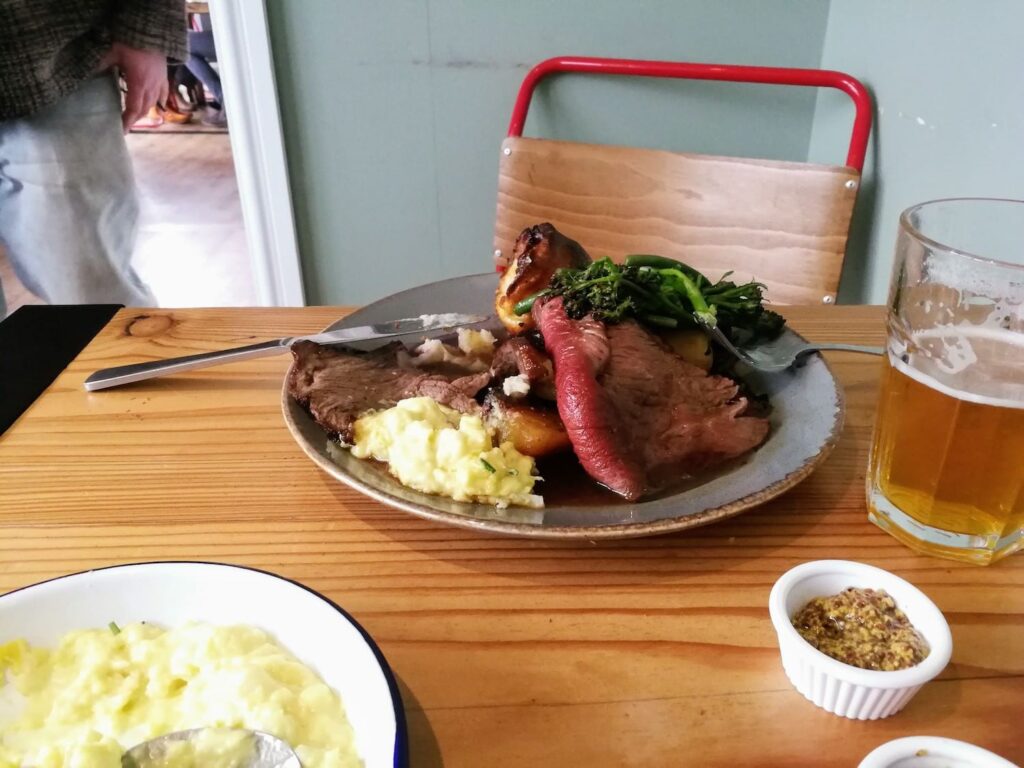 ——
Find out more about Fforest Fields Caravan and Camping site and what to do during your stay in mid Wales by visiting www.fforestfields.co.uk
Click here to see all our campervans available for hire in Wales.