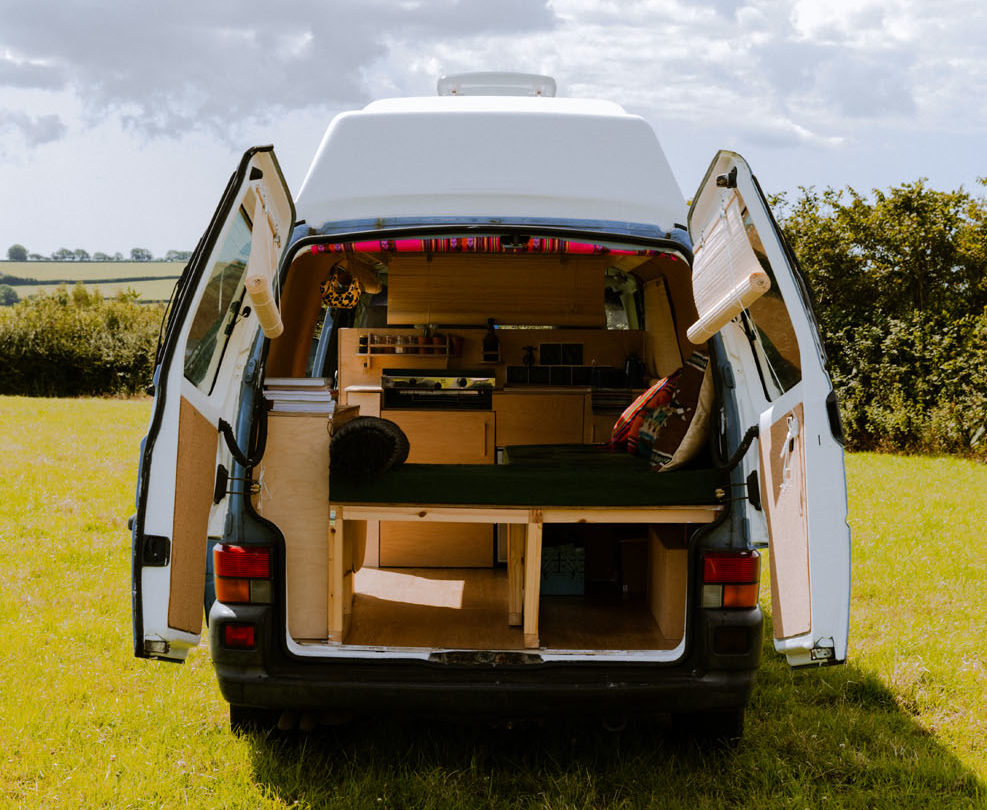 Coming to Camp Quirky and don't have your own campervan yet? Get the full experience by hiring a Quirky Camper.
Whether it's just a warm and comfy place to sleep at night that you're after, or something more luxurious with its own shower and toilet, we've got the perfect van.
When is Camp Quirky?
Camp Quirky is taking place Friday 15 – Sunday 17 May. But you can stay over until the Monday so we recommend hiring a campervan from Friday to Monday.
Can we deliver the van to Camp Quirky?
Most campervans are available for collection only but some can be delivered:
Rory – delivery available free
Serenity – delivery available for £100
Do I need a ticket for Camp Quirky?
Yes! You will need a ticket. Find out more here.