Camp Quirky Hire (Pick-Up)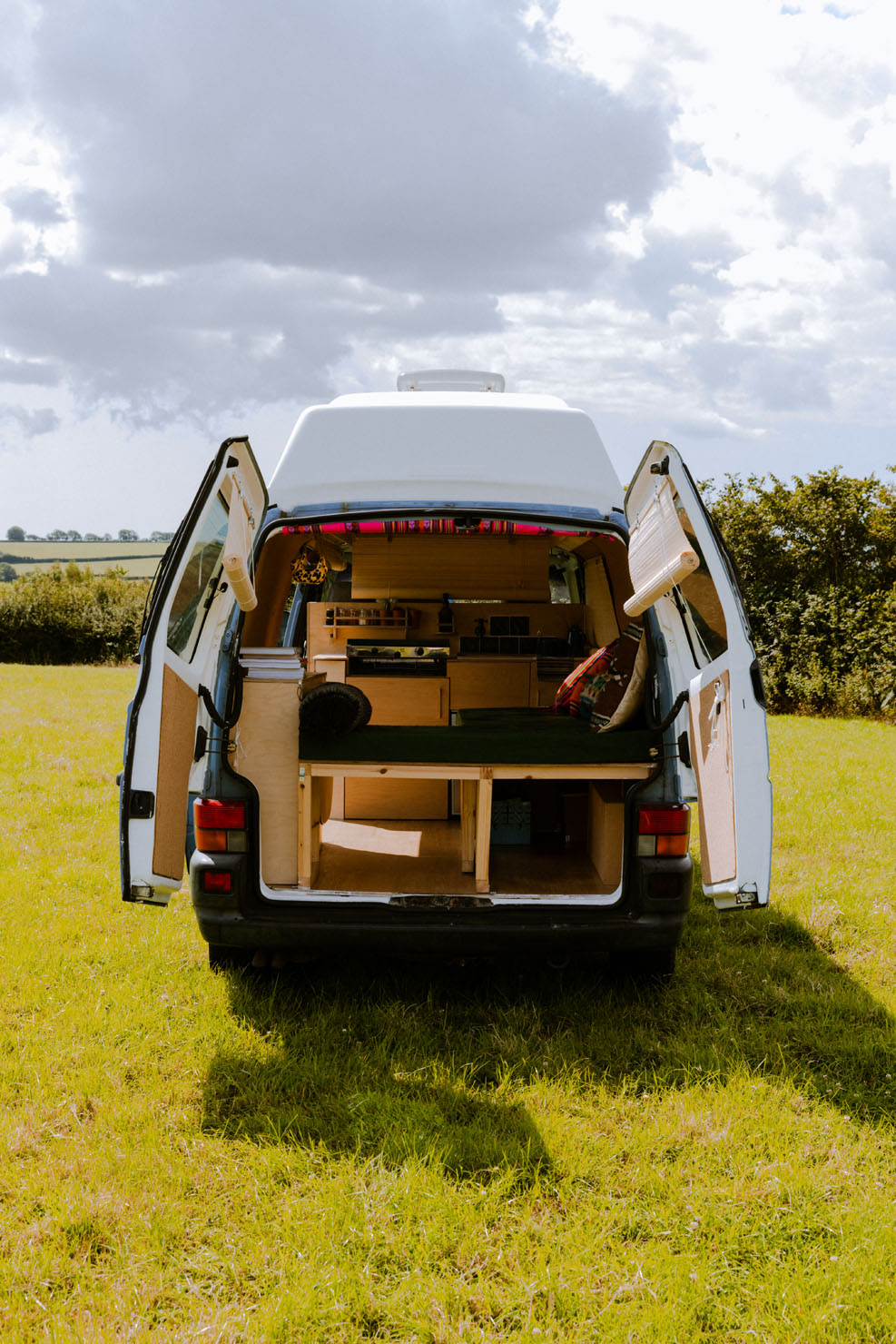 Camp Quirky Hire (Pick-Up)
Coming to Camp Quirky and don't have your own campervan yet? Get the full experience by hiring a Quirky Camper.
Whether it's just a warm and comfy place to sleep after an evening dancing under the stars, or something more luxurious with its own shower and toilet, we've got the perfect van for you.
What, where and when is Camp Quirky?
Camp Quirky is the greenest handmade campervan festival in the UK.
Run by active members of the community for the community, some may describe it as an off-grid festival extravaganza that embodies the best and realest parts of vanlife.
From workshops on how to convert/upgrade your campervan to gathering around a campfire for a singalong under the stars – trust us when we say, you don't want to miss it!
Our next event will be taking place 28th April to 1st May 2023 at Kelmarsh, Northamptonshire.
Can we deliver the van to Camp Quirky?
Most campervans are available for collection only but this year there is a selection of onsite campers available to prebook.
Do I need a ticket for Camp Quirky?
Yes! You will need a ticket. Buy your Camp Quirky ticket here.