Charlie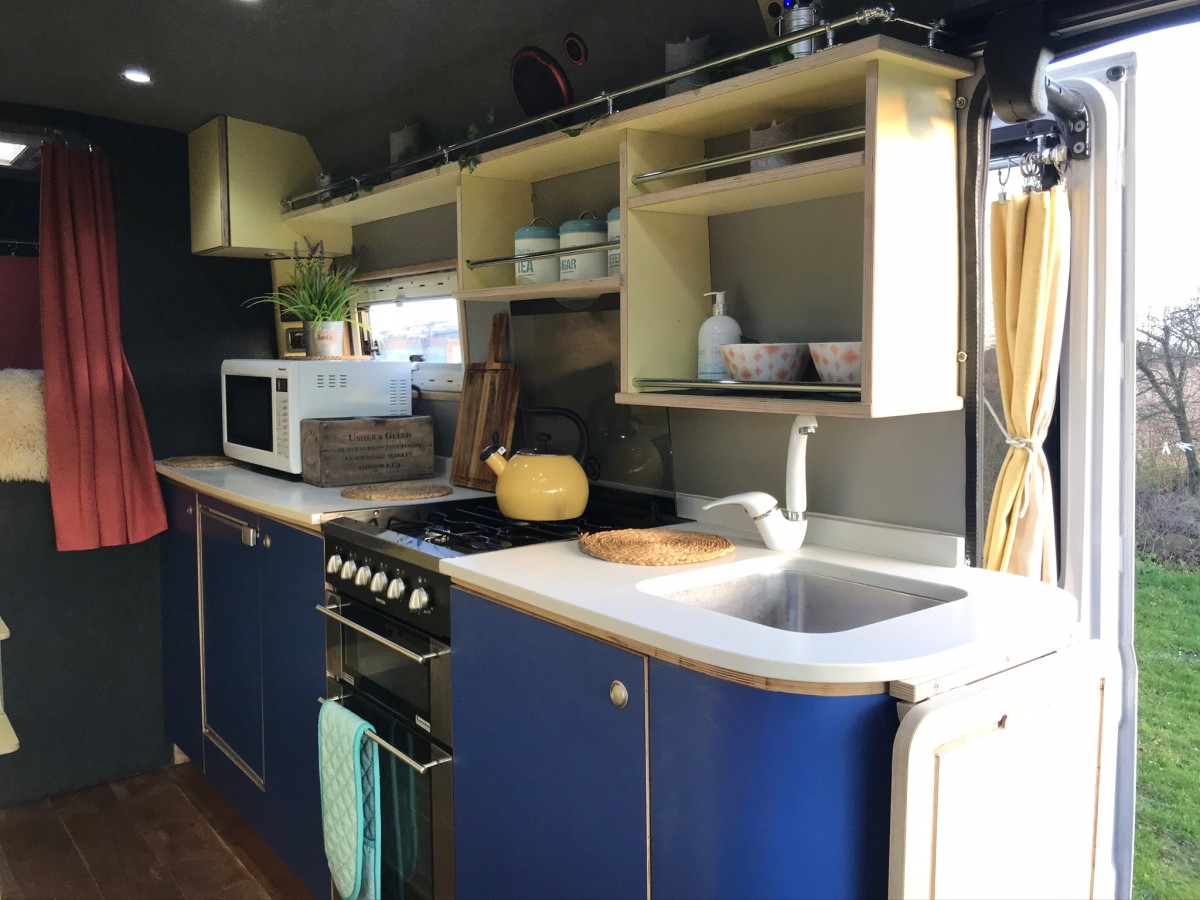 Chichester
2 Belted seats 4 Adult berths
Charlie is a corker of a camper whose super roomy interior has been kitted out to provide a contemporary, high-quality living space. This beast of a campervan hire Chichester has everything you could possibly wish for in a self-contained camper; built-in shower and toilet, heating, an incredibly fully-equipped kitchen with oven, hob, and fridge; even a microwave and TV! The large dining area at the front of Charlie is right by the side door, so when you've rolled out of the comfy beds, you can gather around the table and admire the view from wherever you've parked up for the night – bliss! And not forgetting, this pet-friendly camper is fully off-grid too with roof mounted solar panels, so you really are taking a rolling home away from home on your camper van holiday in Sussex!
Essential Information
Heater
Dining Table
Microwave
Oven
Refrigerator
Kitchen Sink
Inside Shower
Toilet
Awning
Generator
Solar
Extra Storage
TV / DVD
CD Player
Pet Friendly
Water Tank Capacity: &nbsp70 litres
About the Campervan
Description of Beds: Charlie sleeps up to 4 adults in 2 beds

Cooking Equipment: Fully fitted kitchen with oven and hob, combi microwave which works when connected to mains hookup

About the Area:Oving is about 2 miles away from the centre of Chichester.

Parking: Secure parking available at this location.

Water Facilities: 70L water tank

Type of Heating: Diesel Heater

Extra Information: Charlie has replaced our Big Blue which had been our personal motorhome for two years. All our motorhomes are our pride and joy, and are sent out with everything provided at no extra cost. We can provide disposable BBQs if requested. Due to the weight of Charlie you will need a C1 license or pre 1997 license to drive him. He is very easy to drive and is restricted to 56mph.


Pick up / Drop off Times
| - | Pick up | Drop off |
| --- | --- | --- |
| Sunday | 2:00PM - 3:00PM | 12:00PM - 1:00PM |
| Monday | 2:00PM - 3:00PM | 12:00PM - 1:00PM |
| Tuesday | 2:00PM - 3:00PM | 12:00PM - 1:00PM |
| Wednesday | 2:00PM - 3:00PM | 12:00PM - 1:00PM |
| Thursday | 2:00PM - 3:00PM | 12:00PM - 1:00PM |
| Friday | 2:00PM - 3:00PM | 12:00PM - 1:00PM |
| Saturday | 2:00PM - 3:00PM | 2:00PM - 3:00PM |
Note: Campervan Hire prices are per 24 hours. If you request pick-up at an earlier time than your drop-off time the owner will quote you for the additional hours. Typically this is £12.50 per additional hour.
When would you like to go?
Sorry, there was a problem...
Vehicle Spec
Vehicle Type: camper-van
Make: Mercedes-Benz
Model: 614D
Year: 2001
Vehicle Length: 7.3 metres
Vehicle Height: 2.85 metres
Length with hitch: 7.3 metres
Class / Floorplan: C1
Max Laden Weight (MAM): 5900 kg
Payload: 1,600 kg
Transmission: manual
Fuel Type: diesel
Fuel Efficiency: 25 mpg
Registration: emailed when you book
Note: The hire of this vehicle is arranged by Quirky Campers ltd acting as the agent on behalf of Charlie's owners. We make every effort to ensure that all the vehicles listed with us are of a high standard but cannot guarantee the condition of the vehicle. If you experience any problems please notify us as soon as possible.