UNIQUE AND BESPOKE CAMPERVAN HIRE IN THE UK
Welcome to our range of bespoke campervans for hire. For adventure, for work and for family holidays to remember. Experience a taste of vanlife.
Why hire from Quirky Campers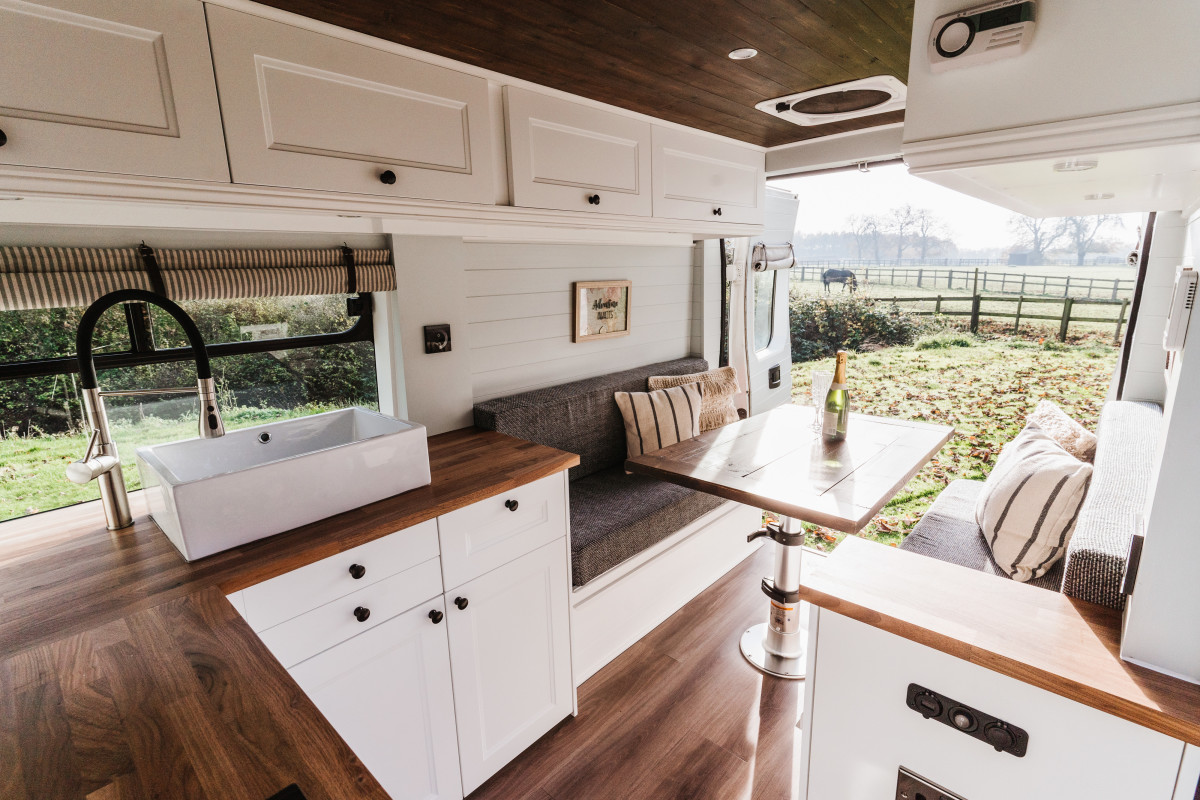 UNIQUE AND BESPOKE CAMPERVAN HIRE IN THE UK
Welcome to our range of unique, handcrafted campers. Quirky Campers are not your average campervan rental company. You won't find beautiful vehicles like this anywhere else. If you're looking to rent a campervan for your dream UK holiday or even want to venture further afield into Europe, look no further. 
Whether you're after a romantic break just for two, an off-grid adventure, or some family fun, you can find the ideal UK campervan or motorhome for hire here...
Explore the UK and Europe in Luxury and Style
We know exactly how it feels to enjoy being out in nature but not enjoy the sensation of a slowly deflating mattress. Plus the unique freedom of road tripping, the open road and being able to stop wherever you want and whip up lunch for the family. Or to find the perfect picnic spot and decide to make it your home for the night.
There really is nothing like a campervan holiday to give you a sense of adventure without having to compromise on comfort or luxury. Think luxury motorhome hire but will oodles more creativity and uniqueness. Then you'll be close to what we have to offer here at Quirky Campers.
Find your perfect campervan
Our listed campervans and motorhomes are available for you to hire, fully equipped, across the UK and Europe. Plus we have made it easy for you to find the right van. Simply select the region or enter the postcode where you'd like to collect from and the vans will automatically appear for you. Use the date selector if you are looking for specific dates and see which one takes your fancy.
You can further refine your search by selecting how many people you need the van to accommodate and whether you need a toilet, shower or pet friendly. There are also plenty of hireable extras in case you need things like bedding, firewood, a bike rack and lots more. 
If you need to know something more specific. Such as whether the campervan has a double bed or a king size bed, how many gas hobs, or how the living area converts into the sleeping area, just get in touch and we can find out for you. 
As the only rental agency that is selective, you can be confident that whichever one you go for has been chosen for its craftsmanship, originality and style.
Whether you're looking for a smaller camper like a VW T6 to glide through country roads, or a converted minibus to fit the entire family, Quirky Campers has you covered!
Click on each camper van below to see full details and find the perfect 'room with a thousand views'.
Search by destinations
We have campervan for hire across the UK – hire in London, Scotland, Northern Ireland, Wales and across England. For the Cotswolds, Devonshire, Moors or Cornish coast have a look what's on offer in Cornwall or Devon. 
Need help finding a place to stay?
Take a look at our 10 must visit campsites across the UK.
What do our customers say?
You can find dozens of reviews over on our instagram and/or our facebook page, here are two recent reviews from hirers.
"A unique and stylish van for our week away, with great customer service answering any of the questions we had. I would highly recommend and will definitely use Project Yonder & Fern again. 2 big thumbs up and 5 Stars."
Ant B, October 2021
---
"I booked Wensley, who was a super easy drive vehicle with amazing furnishings and fantastic cooking area. My daughter and I loved every minute and our holiday was made so enjoyable from our easy interaction with Catlin and Tom who owned Wensley. They were on call for us at any time and made the handovers really easy and simple. We are definitely going to book again.
I loved Wensley as we could travel up single track roads with ease and not worry too much about height or width, and with extremely good all round vision reversing wasn't a problem, so if it's your first time as it was ours, you don't need to worry.. you can just go and explore!!"
Charlotte H, October 2021
---
"Toots the campervan is very special and perfect for a relaxed, comforting and cosy campervan break. Tom – Toots' owner, has pretty much thought of everything, and the standard/finish of the van is so high. The bed is very comfortable, there is ample storage space, and just so so cosy!!
The van is easy enough to drive and is pretty compact for a campervan. It's amazing how much Tom has been able to fit within a small space. Spending 6 days with Toots has been a wonderful experience!"
Amy W, October 2021
---
"Baloo is a great campervan and a great space to inhabit. My 3 children really loved it and so did I. We sometimes did not want to go out at all. There were big fights over who would get the cosy single bed spaces at the back.
Ben and Becky were super-helpful throughout.
Baloo is a big vehicle but actually not hard to drive, you do need to be careful whenever you turn as it is deceptively similar to an SUV but it is not, it is a wide and tall truck converted into a luxury home on wheels."
Terrence T, October 2021
---
"Justin was a joy to drive and it was very easy to use all the equipment on board. The owners were so helpful from the enquiry to the handover of keys."
Scott Z, October 2021