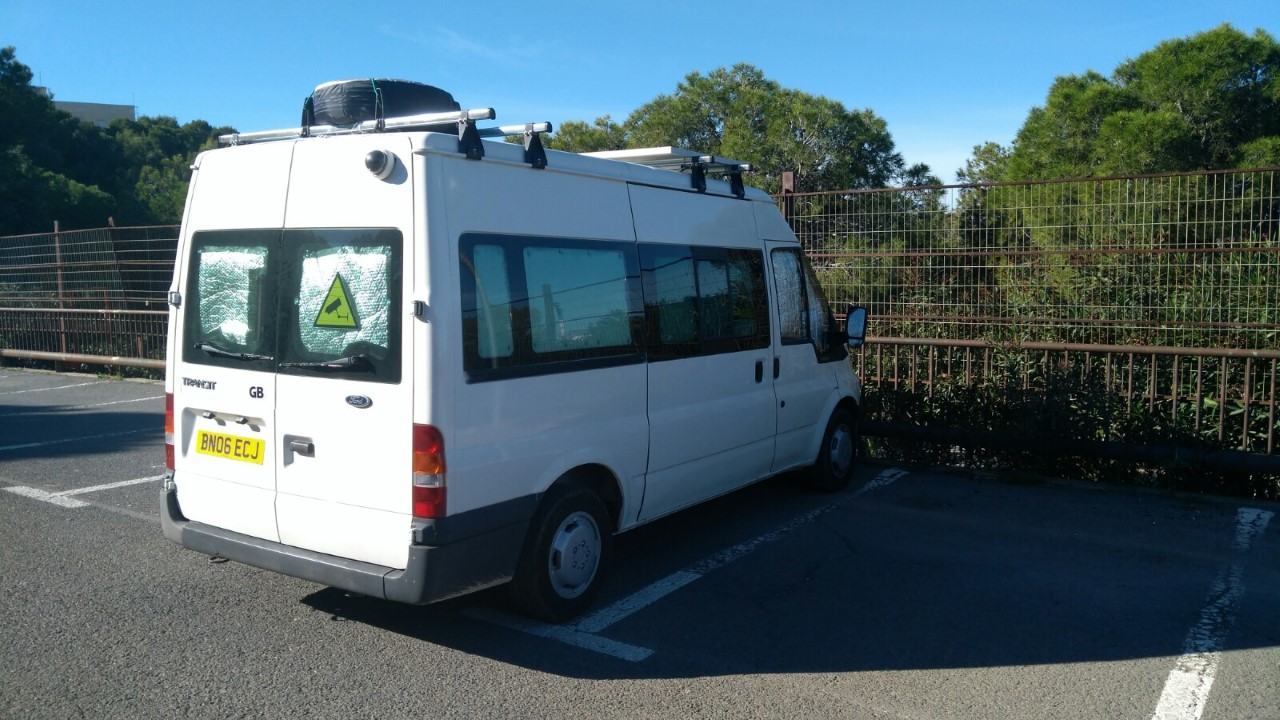 Vehicle Description
The vehicle itself is a Transit T300 from 2006 which originally started life as a minibus for a wildlife reserve before being bought by us who completed the full conversion. This is by far the cleanest running Transit I have owned and we have had no trouble with her, loads of life left in the vehicle. It also features sliding doors on both the right and left which is a very rare feature.
It has been maintained to high standard mechanically speaking with no expense spared. The MOT runs until March 2022
Beds Description
Van has a double bed in it with large under and over bed storage
Conversion Description
Welcome to the listing for our very prized Transit Campervan named Boni.
We have been on a good few adventures around the UK and Europe. We lived full time in the Van for 14 months travelling Scandinavia, east and southern Europe. As it's fully off-grid with a great solar battery system and tinted windows, we have been able to camp in many great locations. It can be both a stealth campervan or a comfortable base at a campsite.
There are so many great features and it really has been kitted out to a high standard, the main features are
• Double foam mattress
• Large under-bed storage
• Fold-out Kitchen unit with double gas hob,
• Foldout Table
• Double seat with under storage
• A++ Chest fridge
• 2x Large solar panel on roof linked to 2 leisure batteries behind the front seats with charge controller and user interface for monitoring battery levels.
• Inverter to boost power up to 230V capable charging laptops/phones
• All around windows for 360° view
• Full roof rack
• Fitted Wind-driven roof vent
• Will come with 2x gas bottles and 3x water containers to get you on your way. Plus 2x wheel leveller in case you have to park on uneven ground
Obviously will be sad to see her go and are only selling due to migration to Australia
Registered Vehicle Type
Motor Caravan - approved
Base Vehicle Condition
Used
Maximum Weight (MAM or MTPLM)
3,150kg
Unladen Weight Verified?
NO - the vehicle has not been weighed since completion
Gas sign-off supplied
None
Please note: Quirky Campers do not inspect the listings for accuracy or check campervans in person. We have asked sellers to provide evidence of certificates and paperwork however you MUST check yourself that the information provided is present and correct. You will need to exercise the normal due diligence when buying any vehicle.