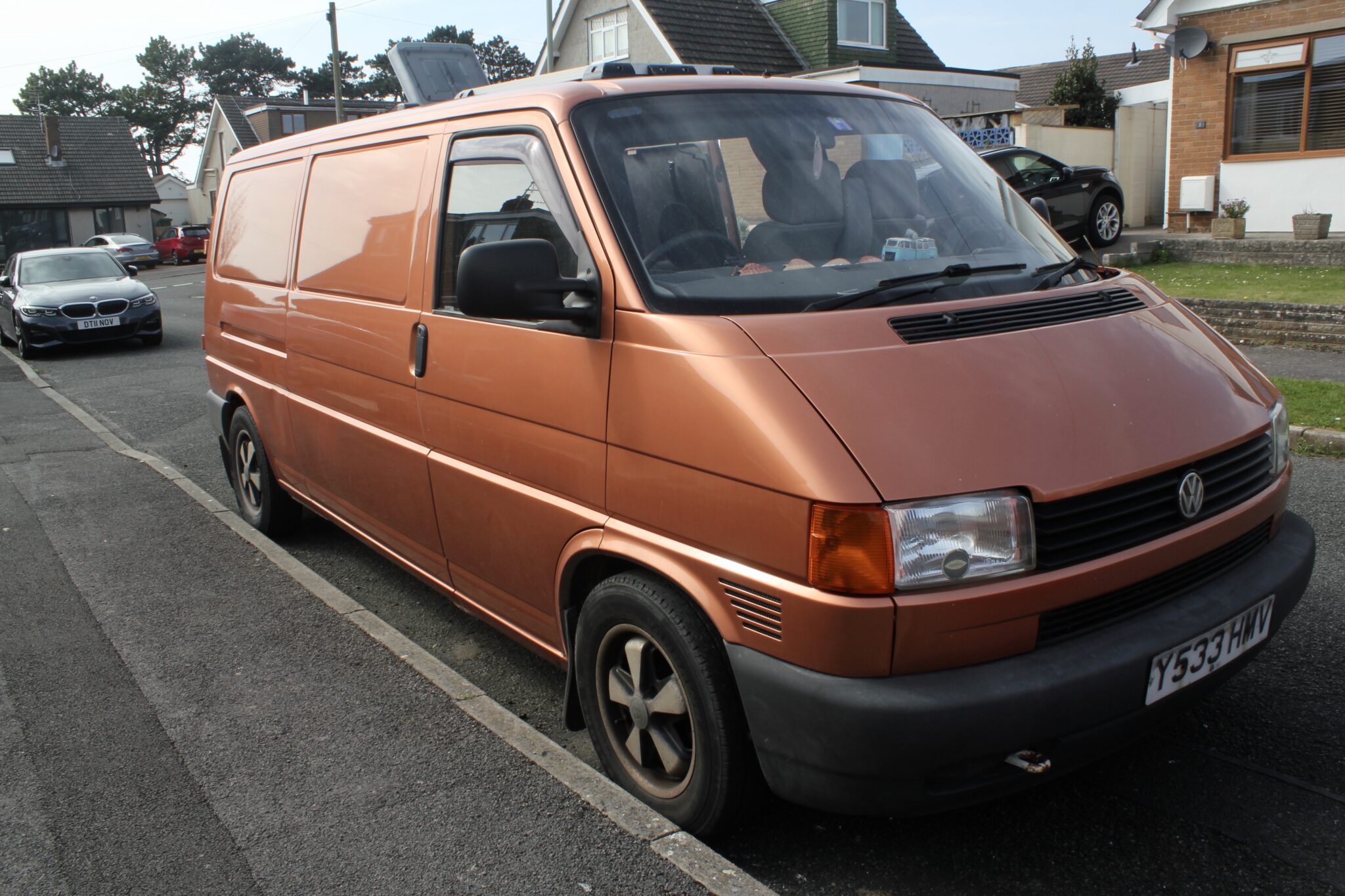 Vehicle Description
MOT until 6th November 2021. Full service history from VW specialist. all work carried out as needed. Registered as a 'Motorhome' on the log book. cam belt and water pump last changed at 116k (good for approx 20k more miles)
Extra dead locks have been fitted to the side loading door and rear door for added security as well as an after market immobiliser.
Some age related marks as expected to the paint. One small dent to the back panel on the drivers side but generally in very good condition for its age. No problem rust areas
Conversion Description
The hand built conversion includes wood cladding, a fixed bed with 6 inch mattress, huge underbed storage, LED strip lights, 2 large storage cupboards along the side of the bed with a third cupboard towards the back and shelf over the kitchen
Kitchen includes a sink, whale tap, 10l fresh and waste water storage, campingaz bottle and 2 hob burner, 18l 12v Compressor fridge that pulls out from under the bed along with extra food storage.
A double swivel seat is fitted. There is a Fiamma vent installed in the rood for ventilation and a 100w solar panel bonded to the roof. A second 100w solar panel is also included and can be easily plugged in and out of the system for 200w total. the 100w alone is more than enough to run the fridge, charge phones and use the lights. We recommend using the second panel if you are charging laptops. we designed this to be an off grid camper. there is a large 220ah leisure battery which is also charged by the main vehicle battery through a split charger.
We also have an extension chord to plug into campsite hook ups. Please note though, this is totally separate from the onboard electrics. We do not have a mains charger as we've never needed one but it could be added to the system in the future.
Please note: Quirky Campers do not inspect the listings for accuracy or check campervans in person. We have asked sellers to provide evidence of certificates and paperwork however you MUST check yourself that the information provided is present and correct. You will need to exercise the normal due diligence when buying any vehicle.
Make and Model
2001 Volkswagen T4 LWB 1.9
Current Mileage
154,000miles
Registered Vehicle Type
Motor Caravan - approved
Double fixed bed. The mattress is 6 inches deep and extremely comfortable. (4 inches of upholstery foam and 2 inches of memory foam)
Please note, this is not a rock and roll bed, we preferred a full mattress but you could easily remove the existing bed and put in a rock and roll bed if you wanted.
Maximum Weight (MAM or MTPLM)
3,500kg
Unladen Weight Verified?
NO - the vehicle has not been weighed since completion
Gas sign-off supplied
None