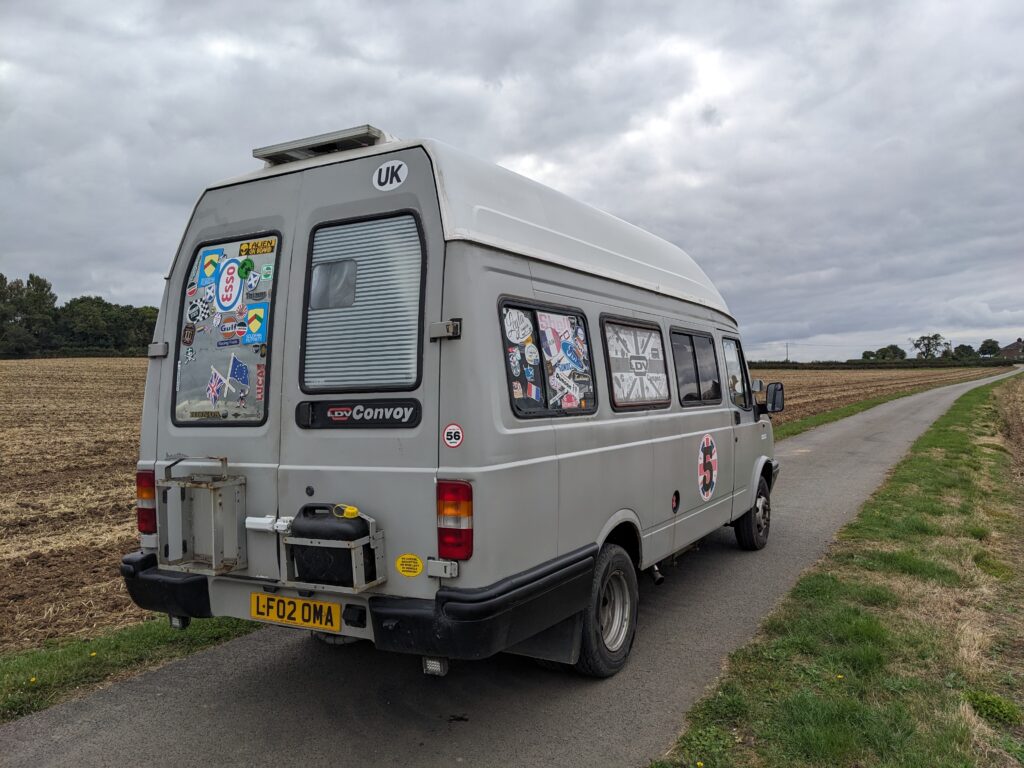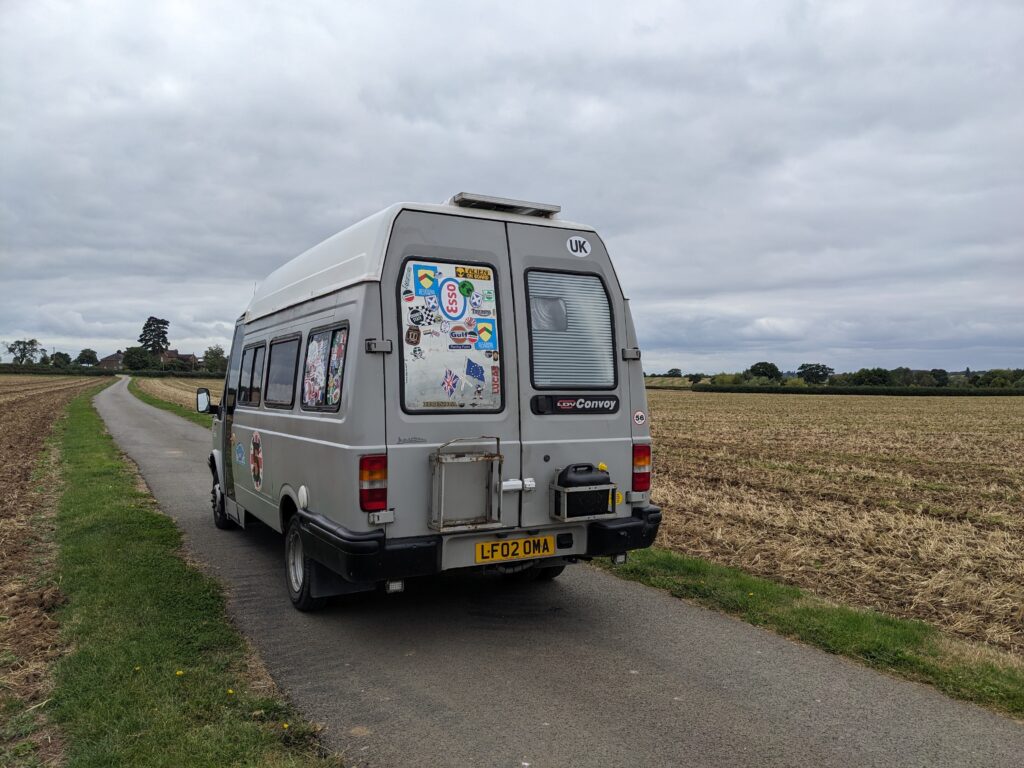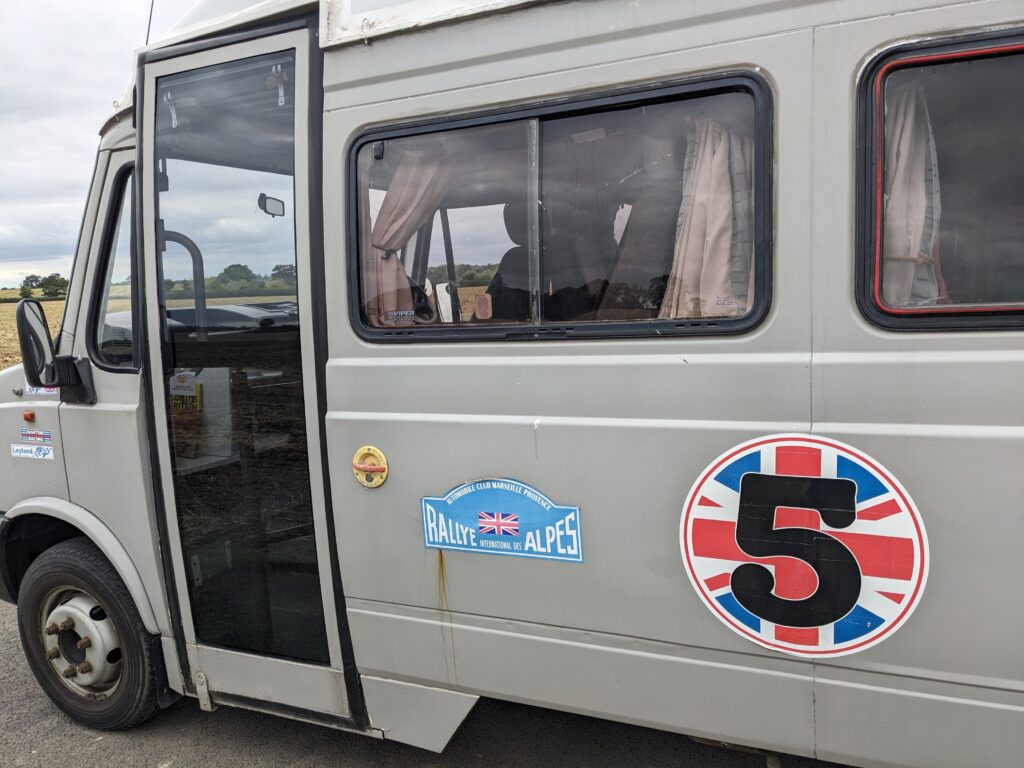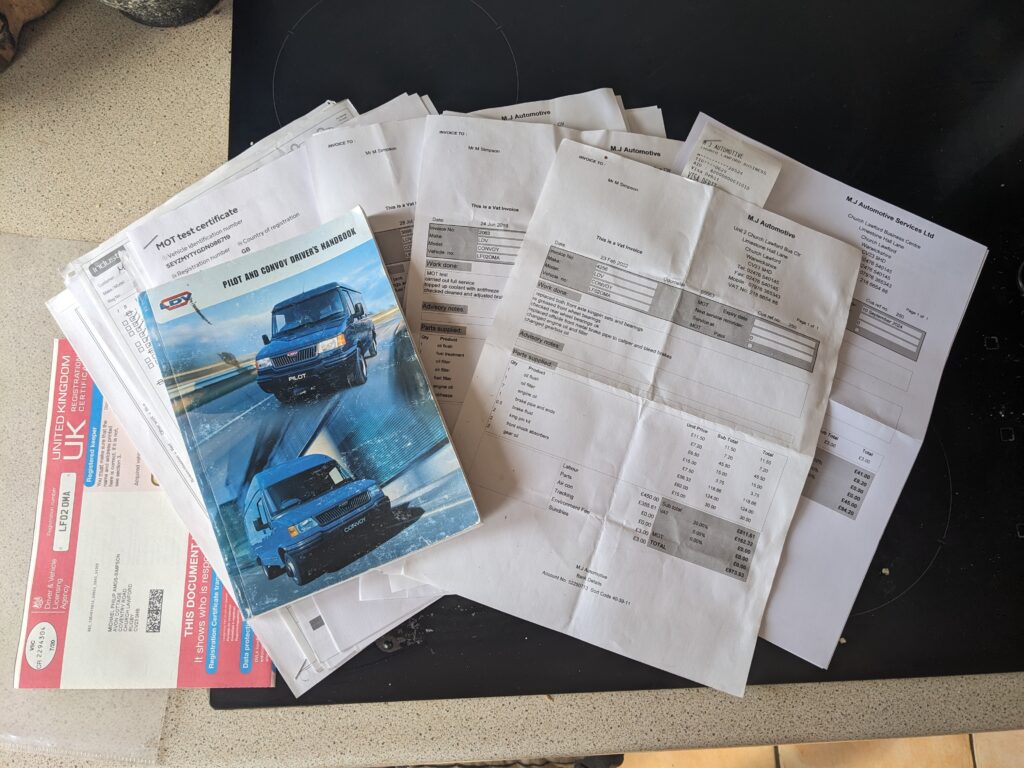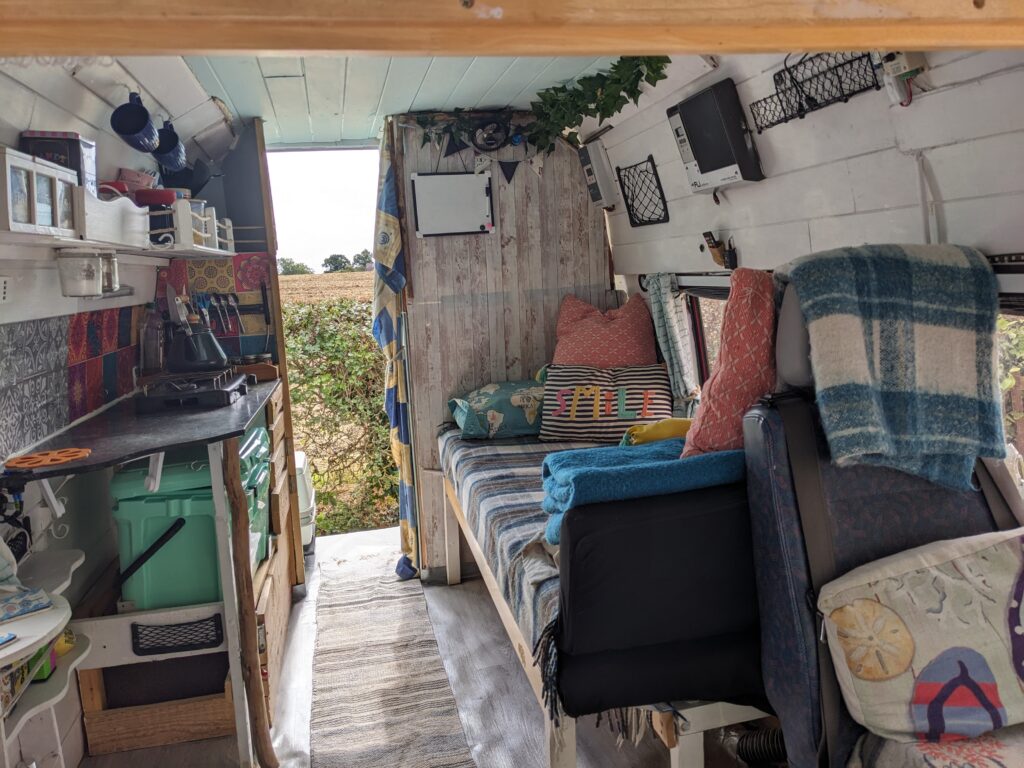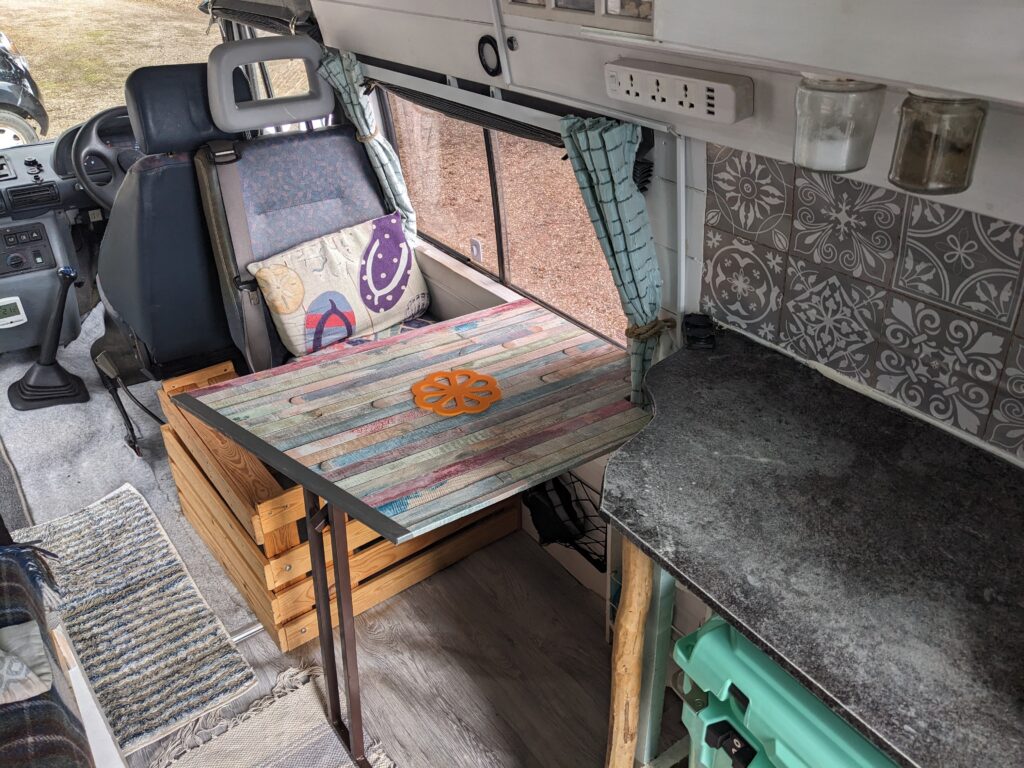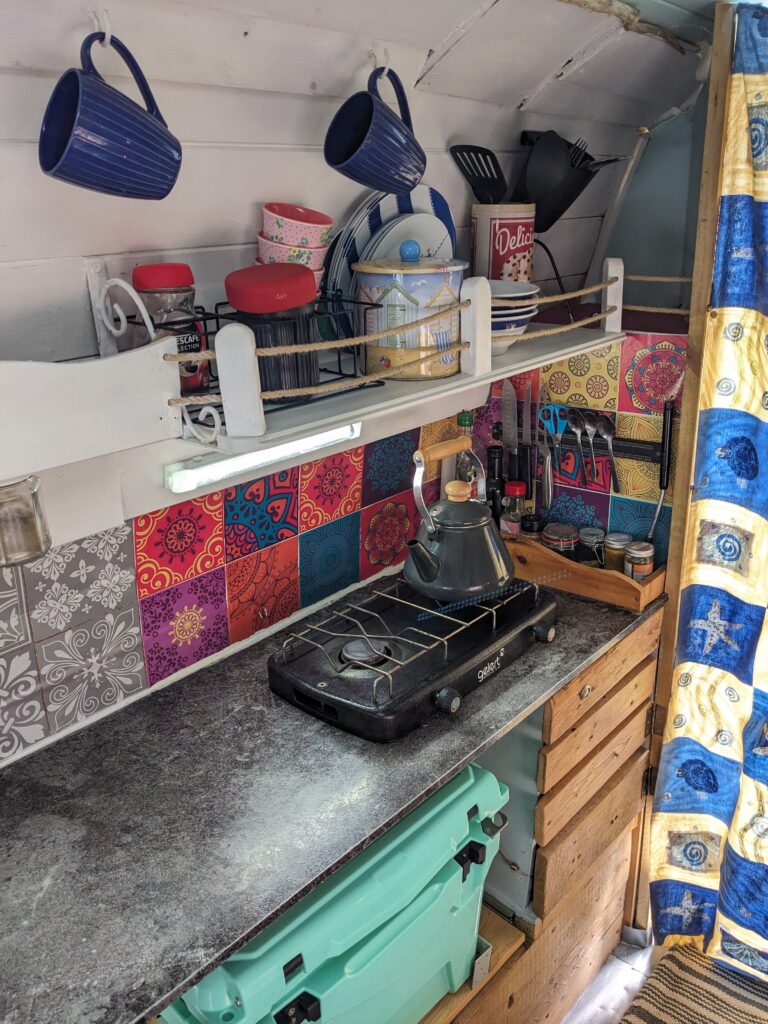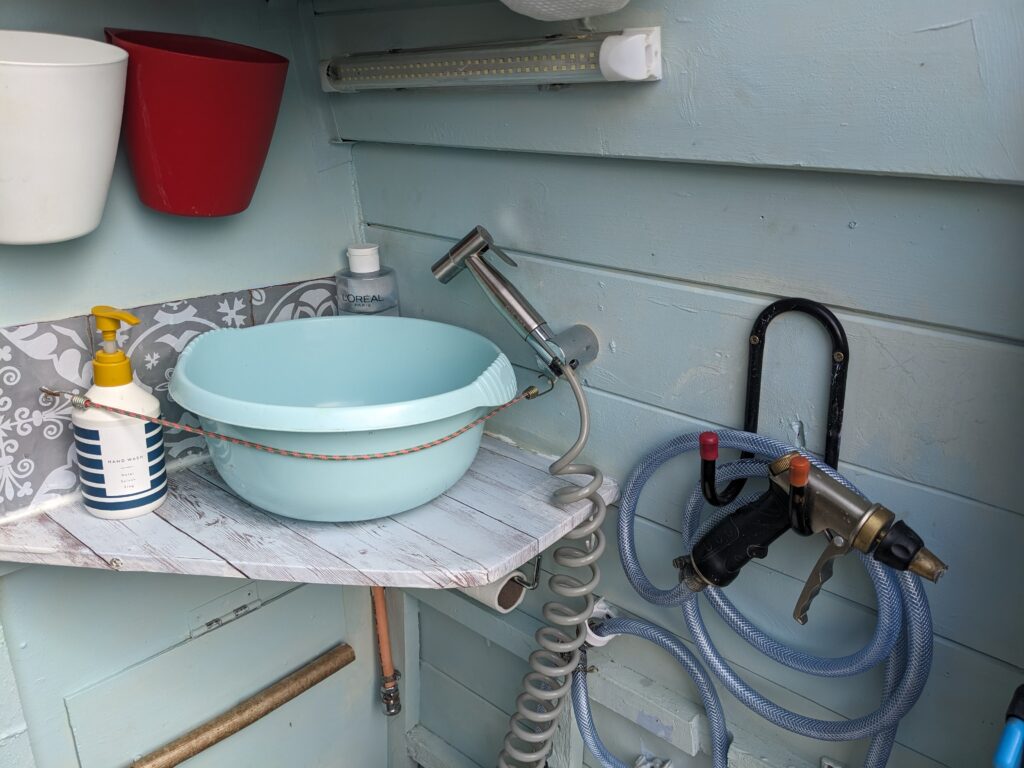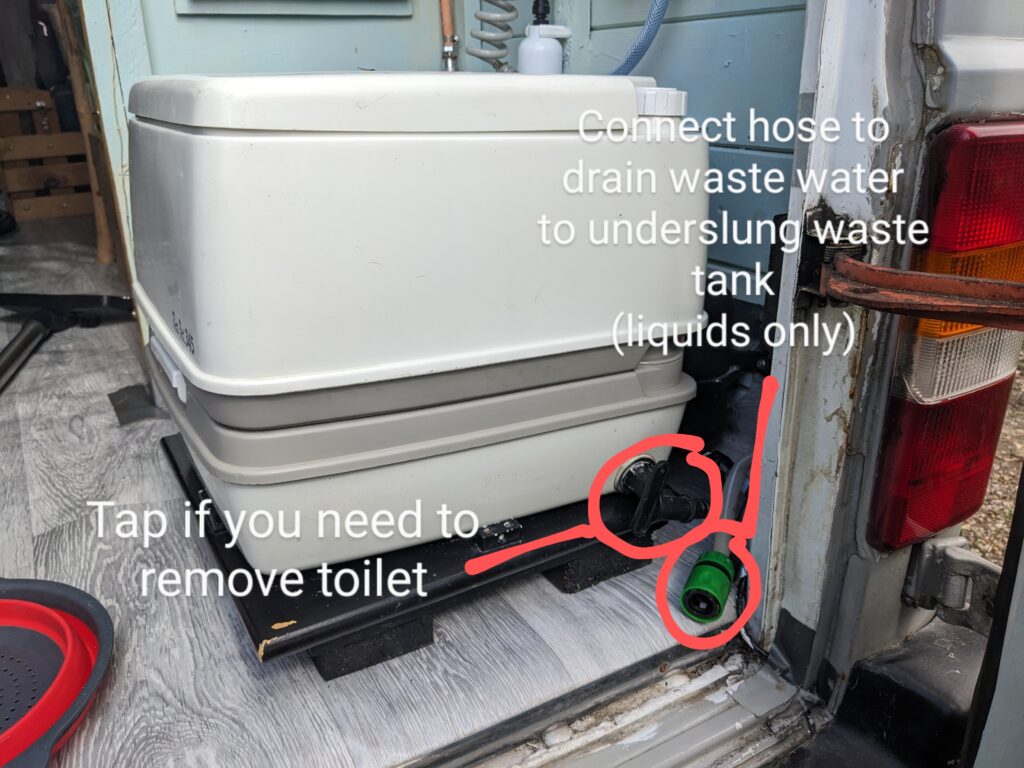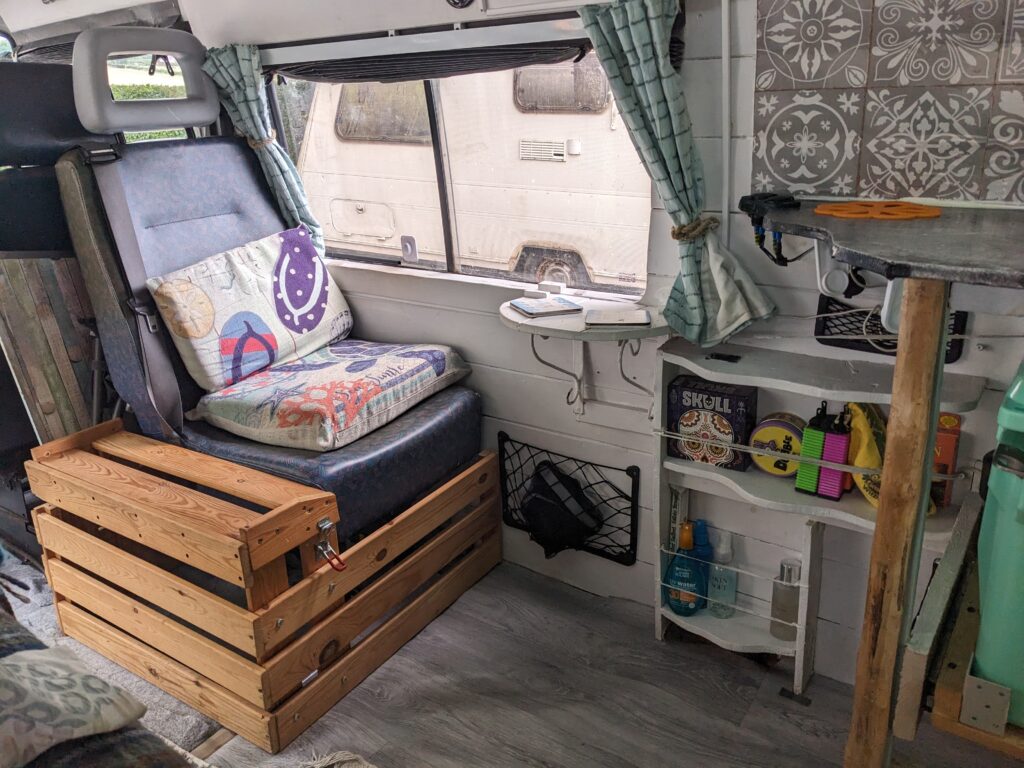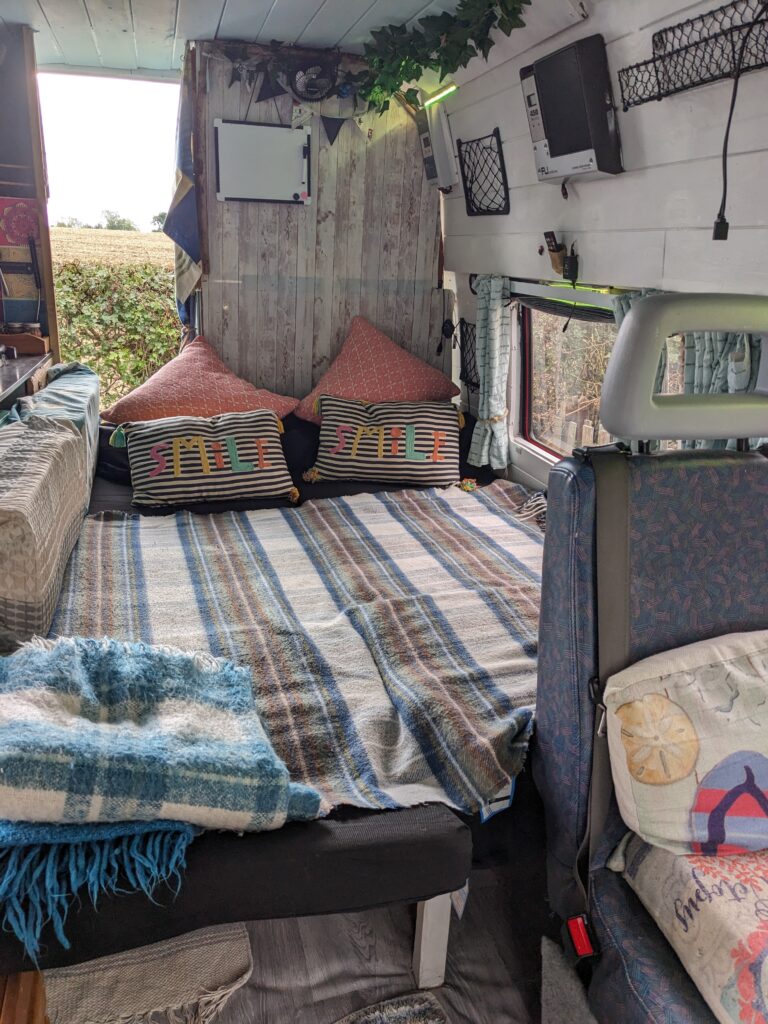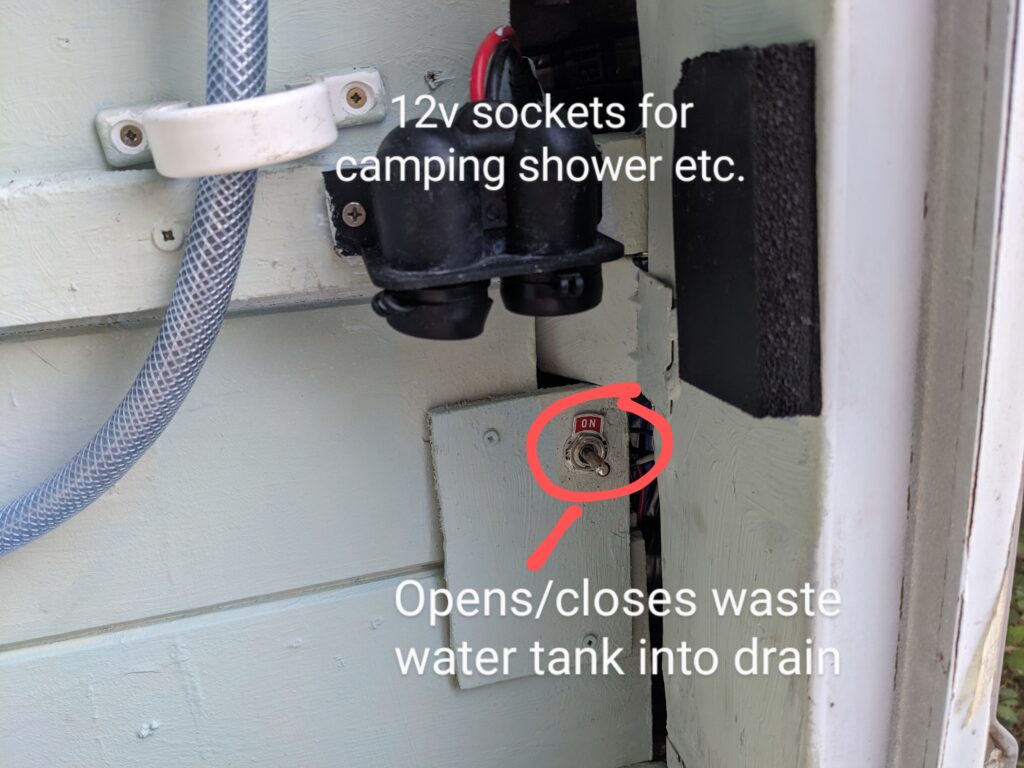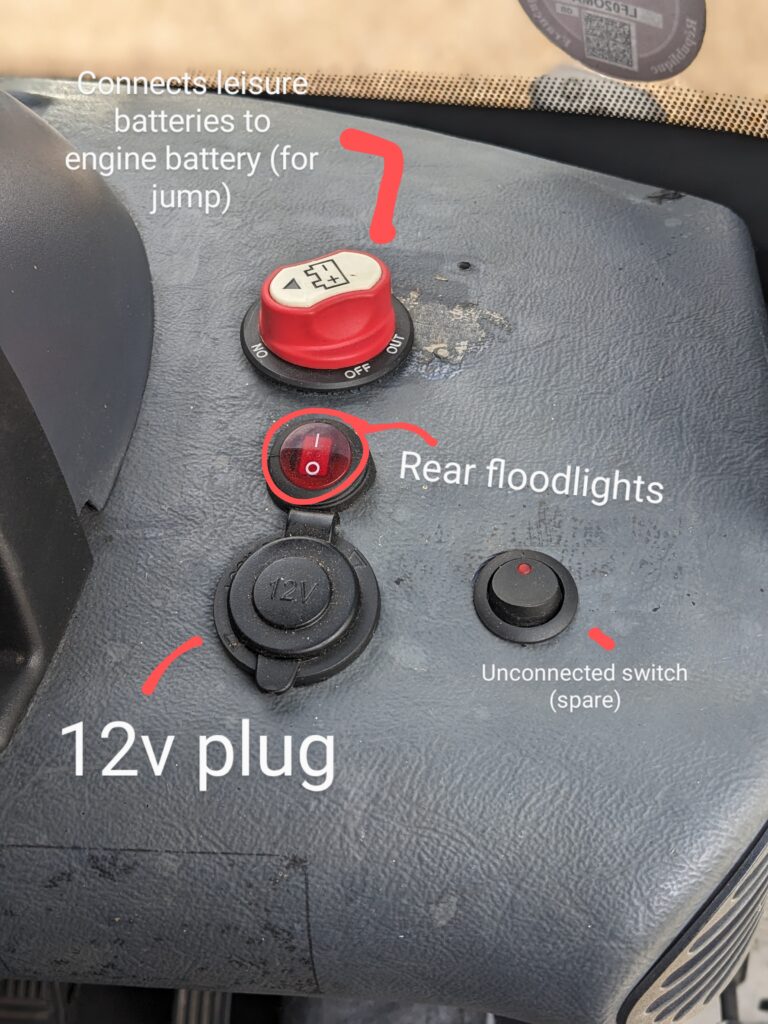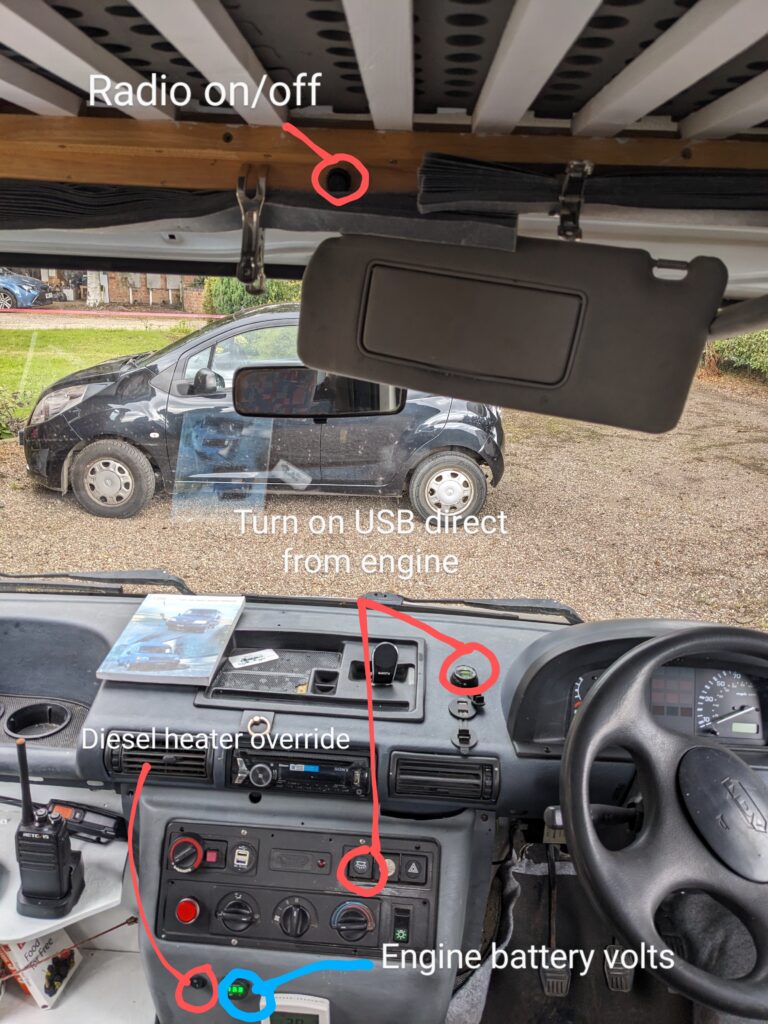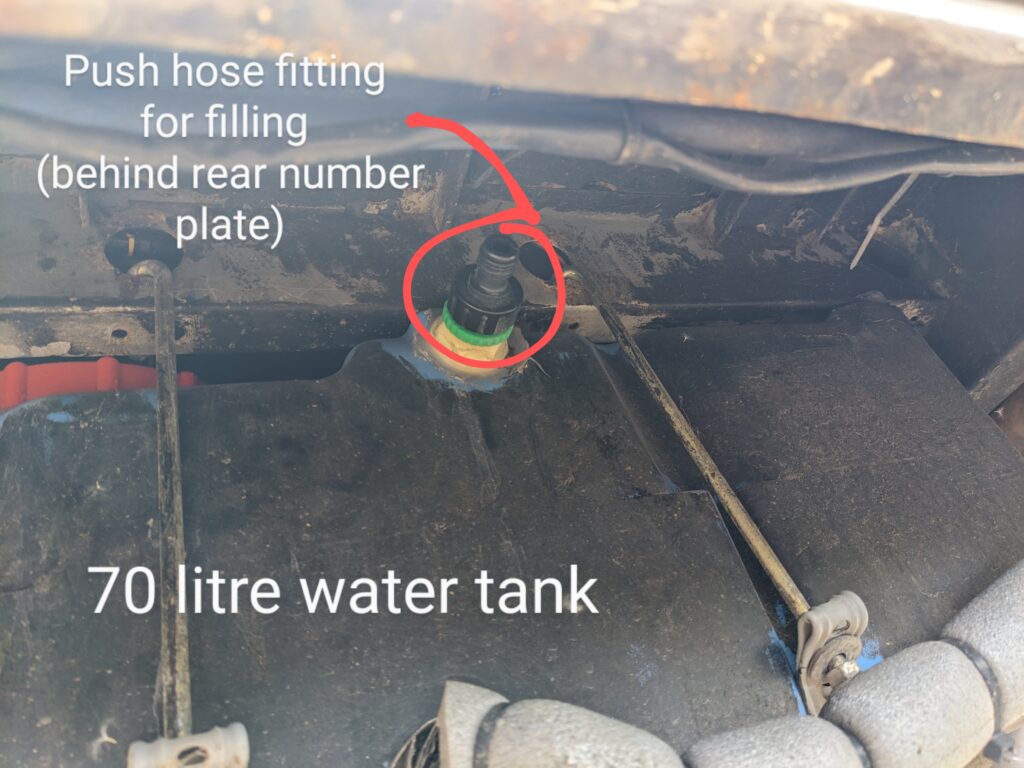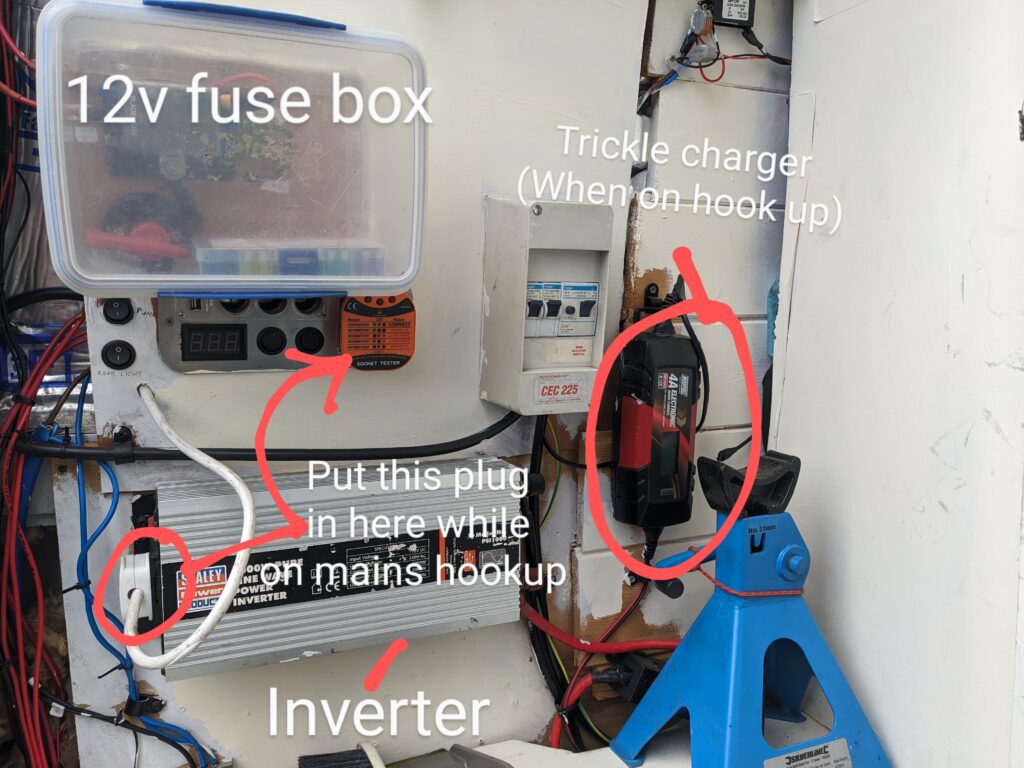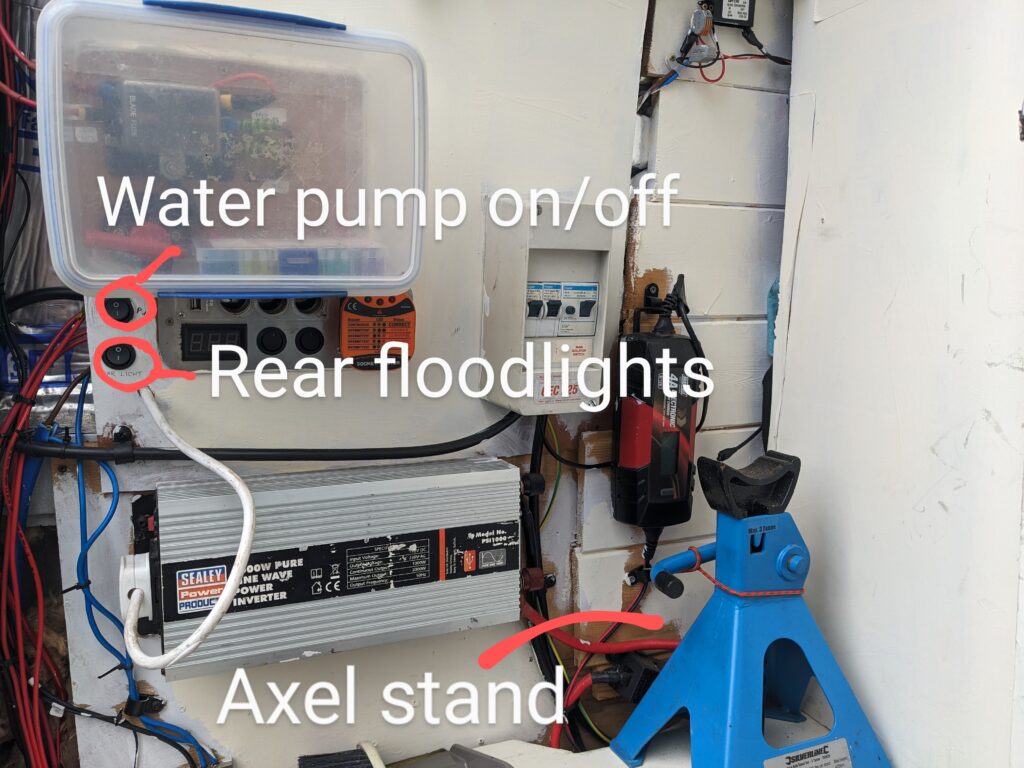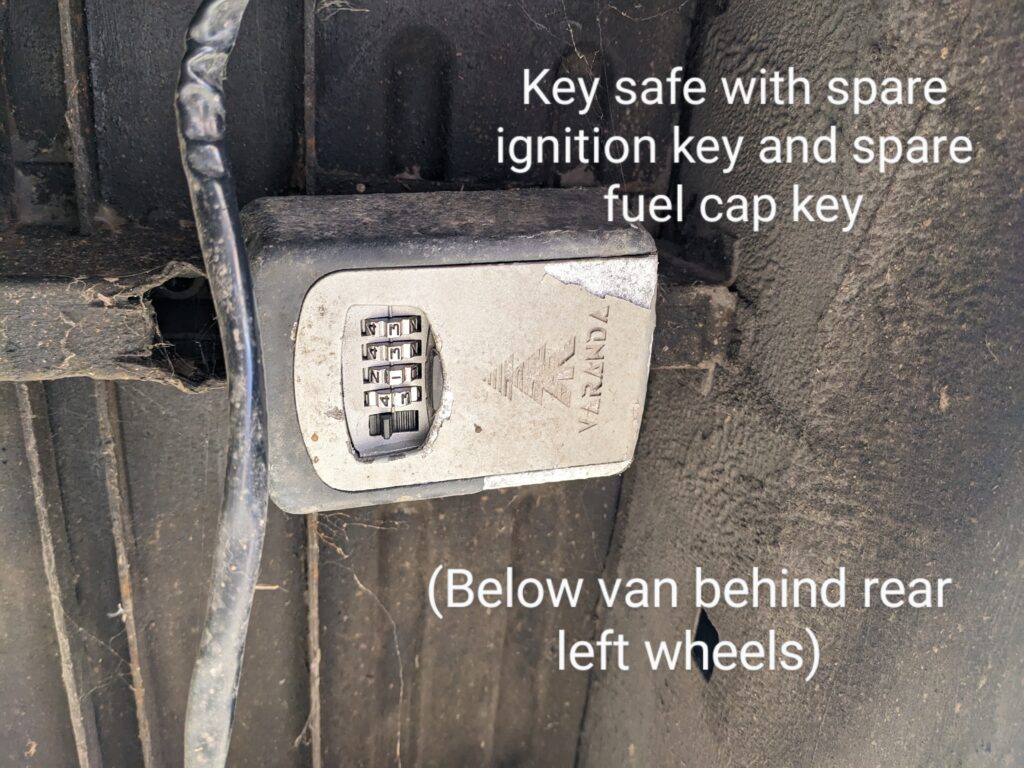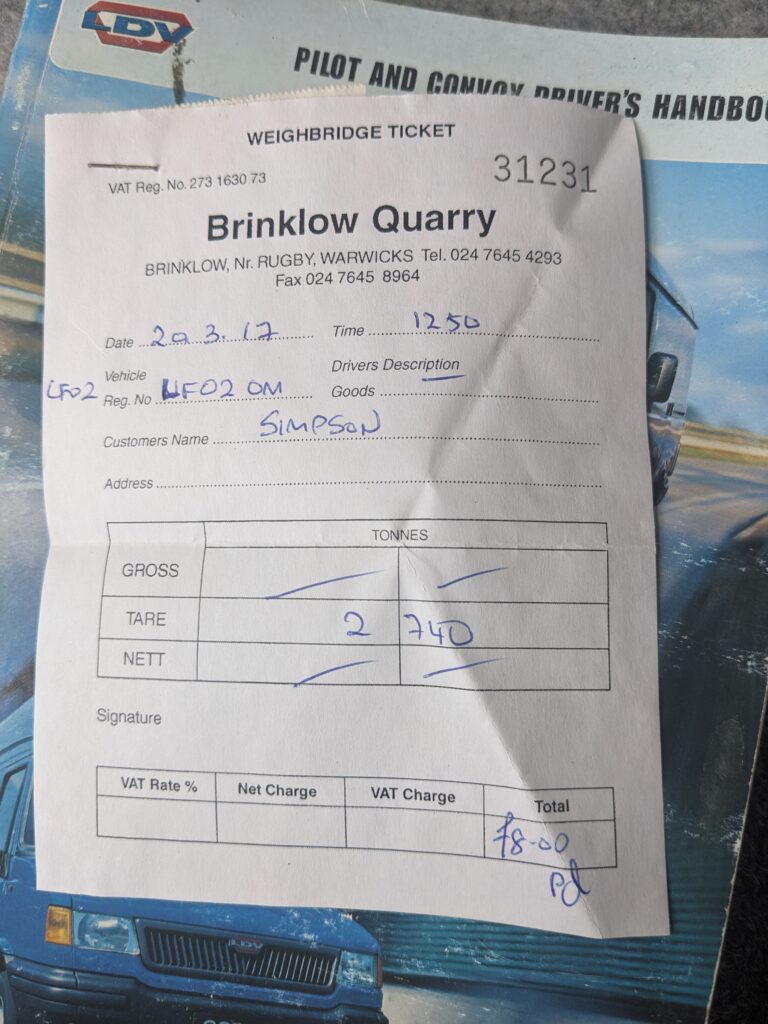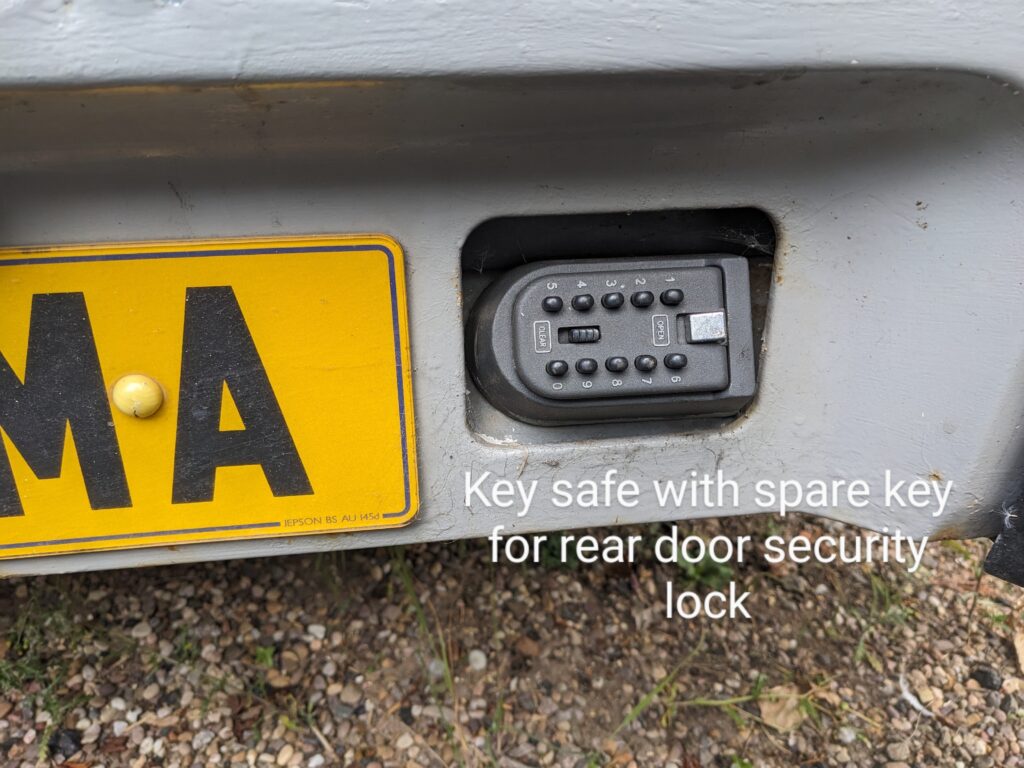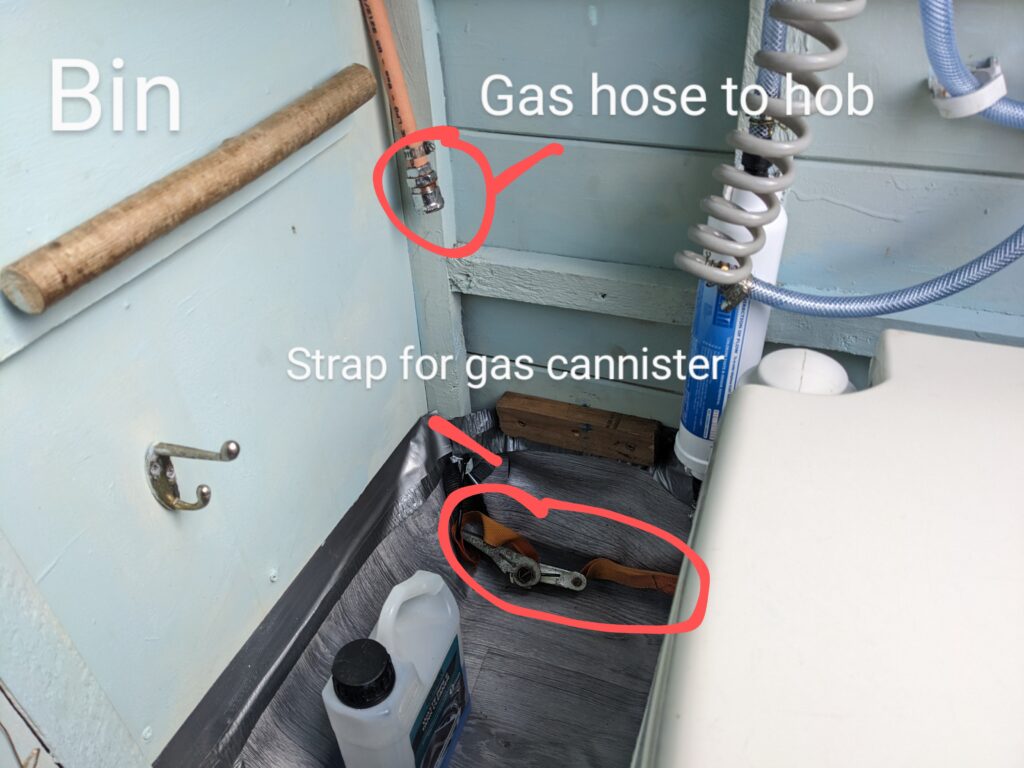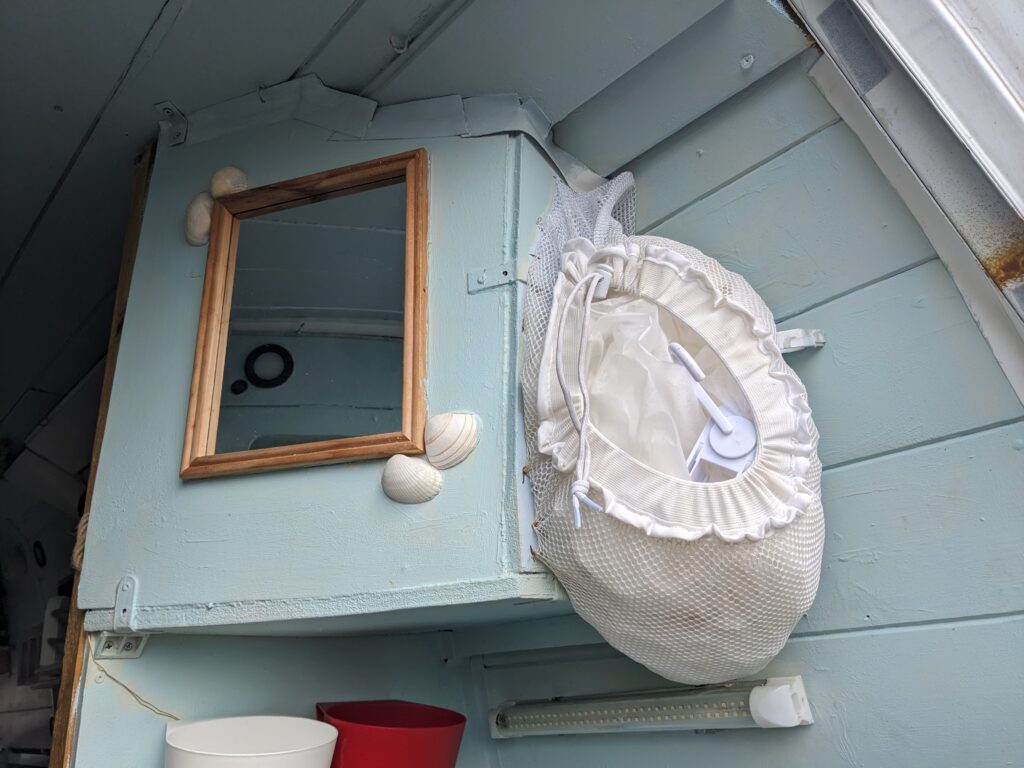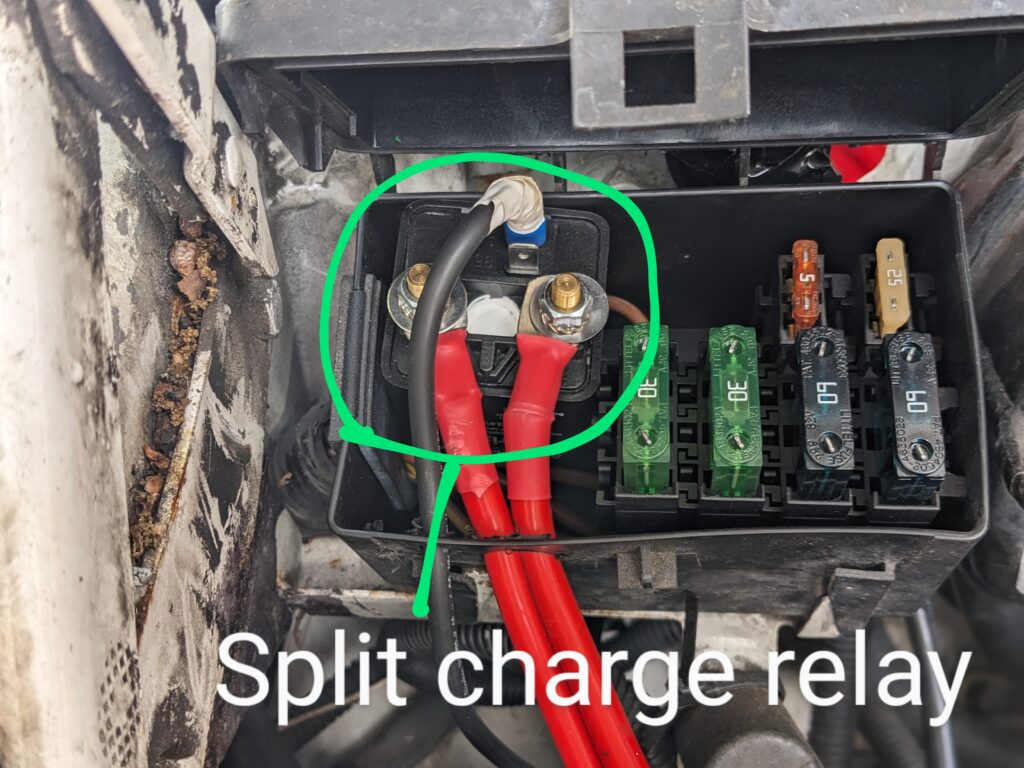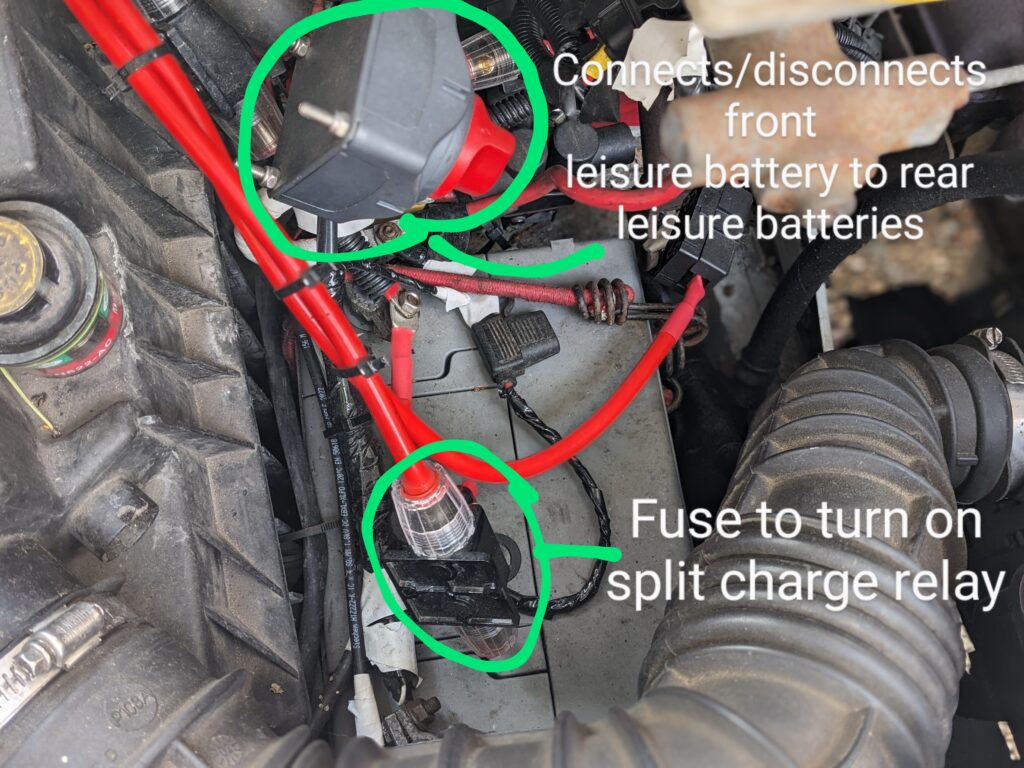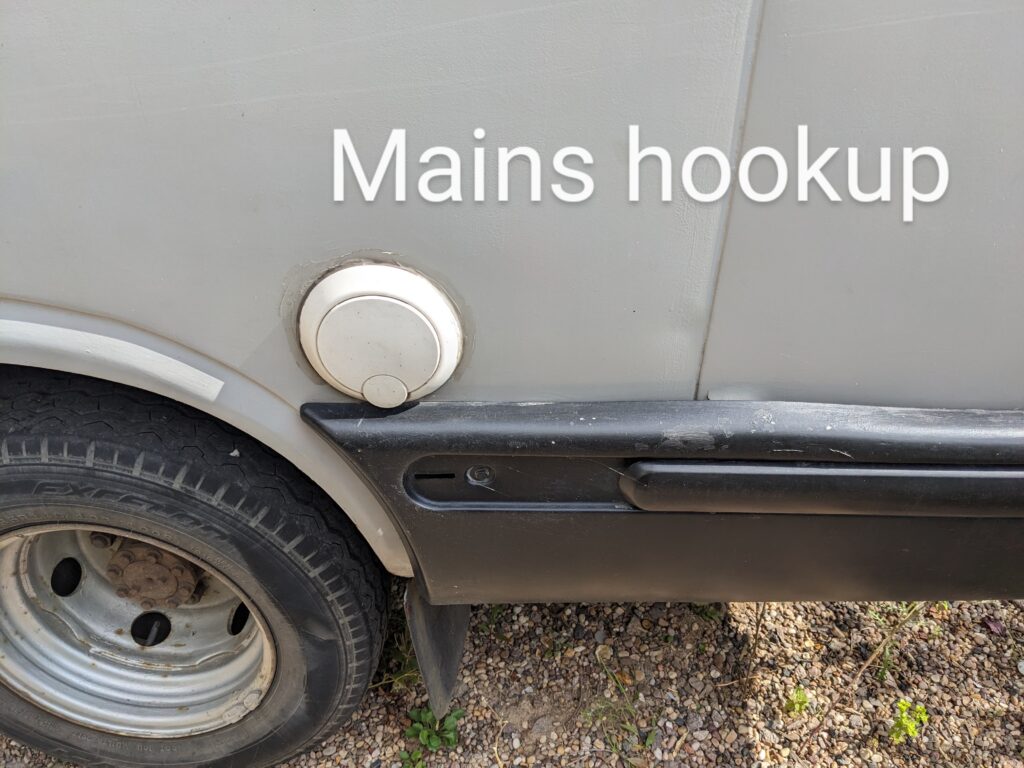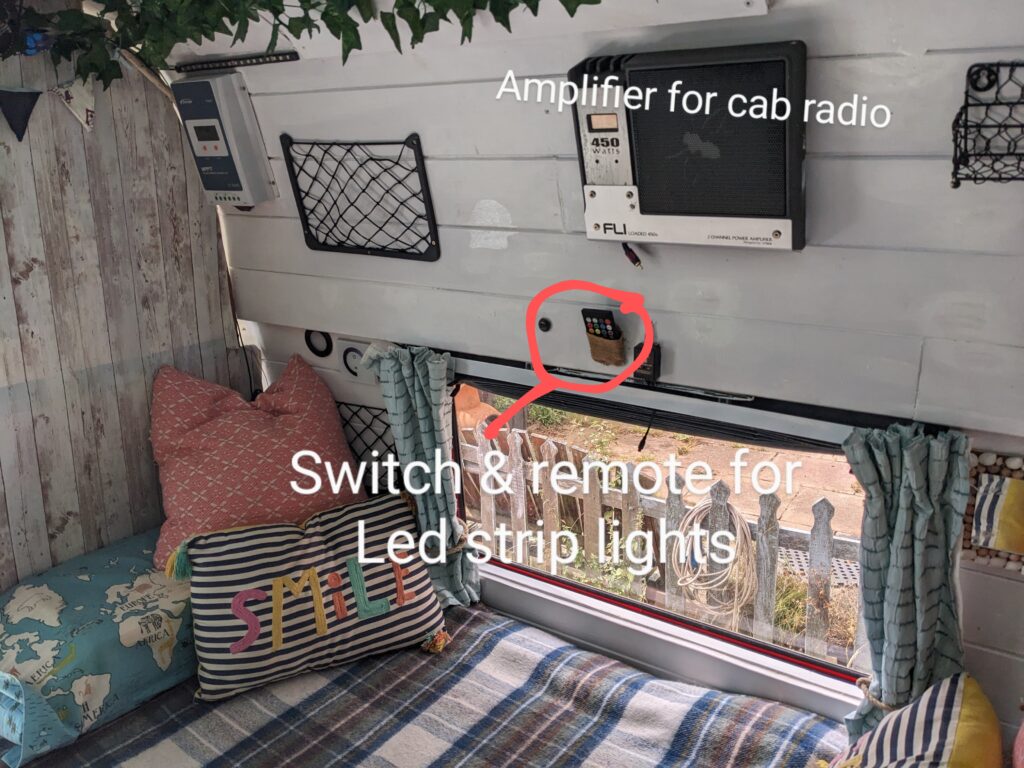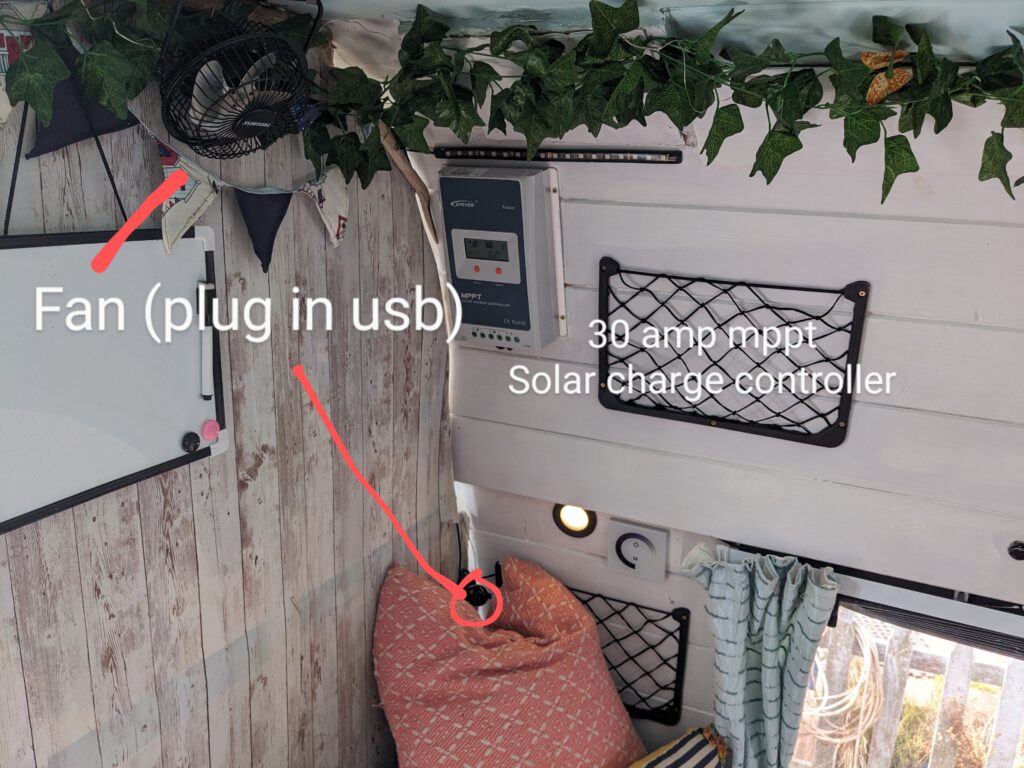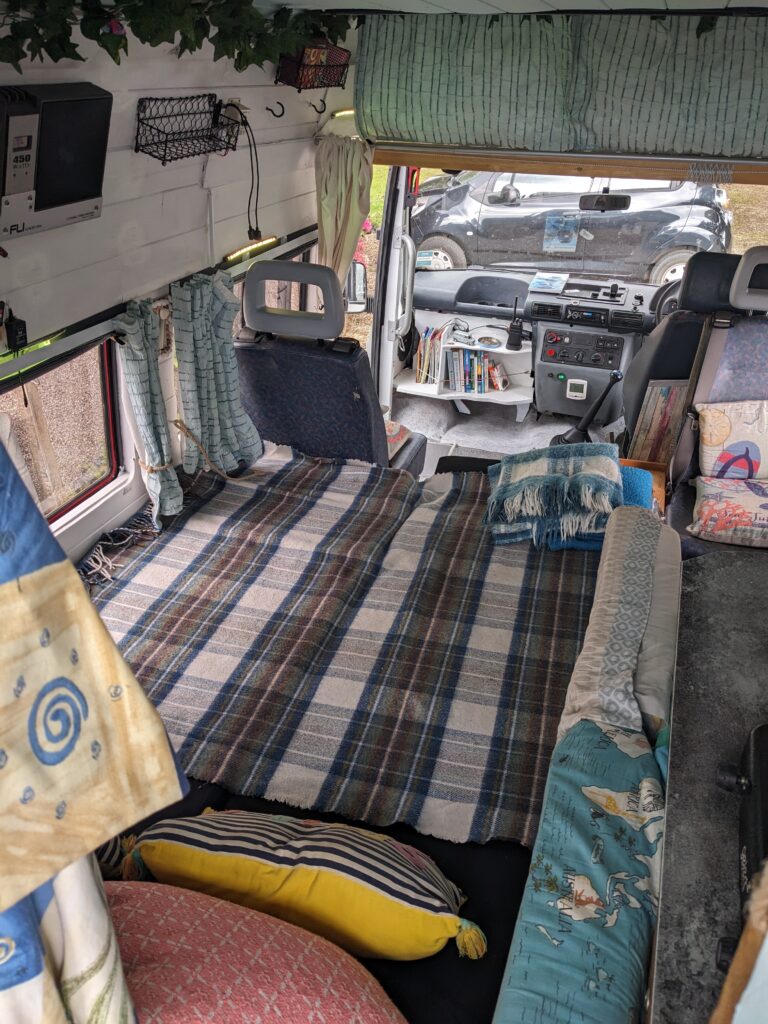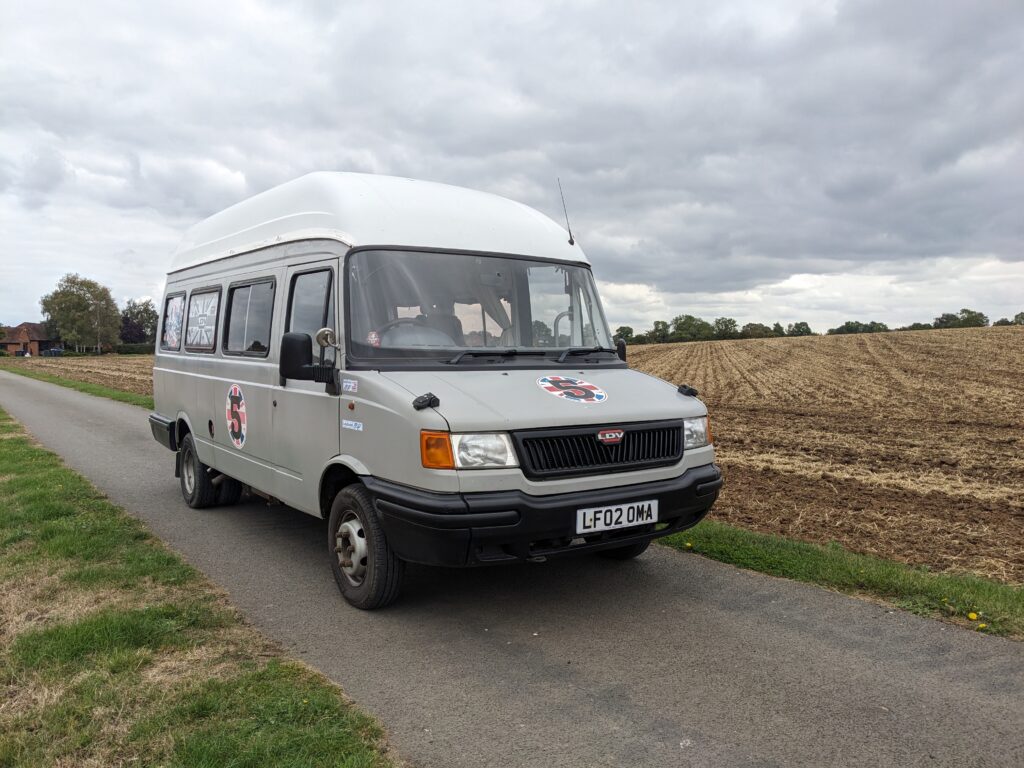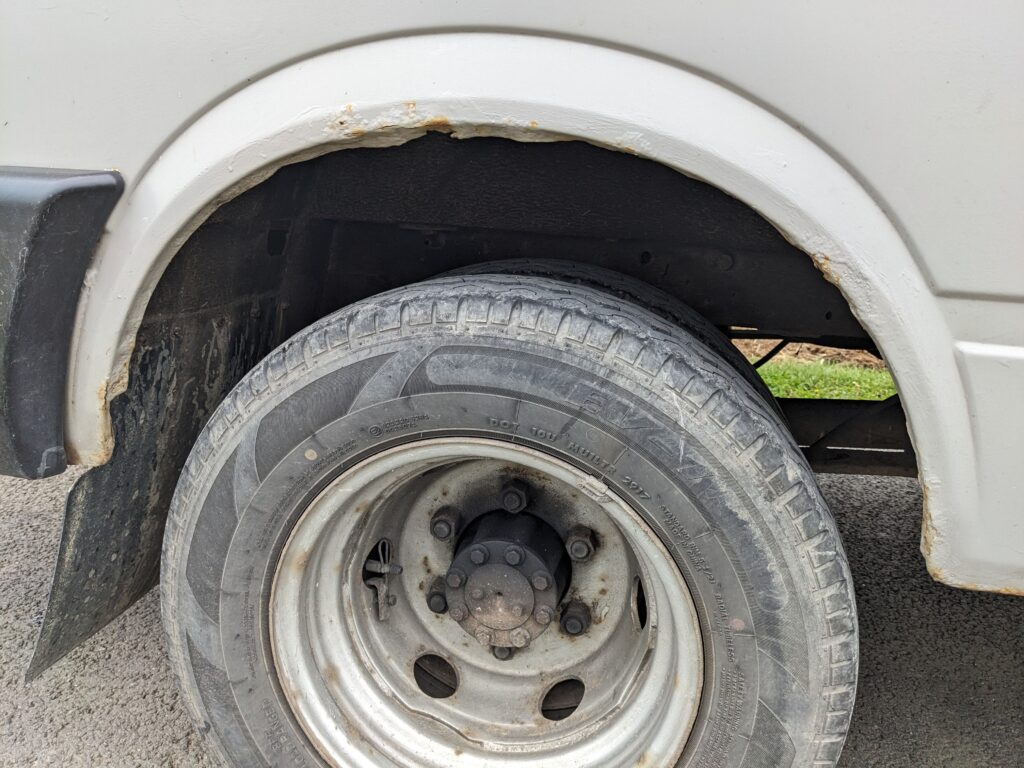 Sold
£4,250
Used
90,753 miles
2 Berths
---
---
Vehicle Description
SHORT VERSION:
2002 LDV Convoy registered as motorhome with DVLA. 91k miles. MOT until SEP 24
90,753 miles (likely to increase only slightly)
LEZ compliant
Three seats with seatbelts (a fourth can be easily added)
Two berth but overhead storage can be used as a third.
MOT until SEP 2024 (a few advisories, all simple jobs, details at the bottom).
Two sets of keys.
Solar, hookup and split charge relay.
Two jerry can holders on rear (20 litres and 10 litres). 70 litre underslung water tank with pump. Small underslung waste tank with electric drain.
Been serviced every year by the same mechanic since we've owned it (seven years).
*******************************
LONG VERSION
Great van which has been used as our family camper for many years. As our boys grew bigger the interior has been reconfigured for the two of us and we've enjoyed long summers in France for the past couple of years. Been completely reliable and it enjoys being driven. It's been perfect as a cheap camper. It went straight through last year's MOT and this year only needed a bulb for a side indicator. There are a few small advisories and it's got to the stage where it would benefit from some thorough wire brushing to remove rust patches but these are simple jobs and if looked after you can expect it to go on for years. The double rear tyres are excellent for getting out of wet muddy fields!
Originally a London ambulance. Later used by a care home charity and purchased by somebody who started the process of converting into a camper van.
We purchased from them as an unfinished project and mostly ripped out and started again.
First used by us as a four berth (double bed plus two child bunks). When our eldest left home we down sized to three berths (and three seats). Our youngest has now left and we're seeking a smaller van.
Electric:
Solar to mppt (30 amp)
100 watt pure sine inverter
Electric hook up (leads included). Vehicle batteries trickle charge while connected to hook up.
Split charge relay (can be manually connected/disconnected)
Three x 75 amp leisure batteries (engine battery is the same and all four can be connected via a switch).
USB sockets throughout the vehicle.
Kitchen:
Cool box included (previously we used a 12v compressor fridge but preferred the silence of the cool box)
Double burner gas hob. (Rubber hose for gas is dated 2017 so probably due to be replaced)
Plenty of storage for pots/pans/food etc. Bin below stove which can also be accessed from bathroom.
Bathroom:
70 litre underslung water tank.
Pump and accumulator.
Two water hoses (one low pressure, one high which is long enough to use outside of van)
Toilet can be connected to underslung waste tank (liquids only)
Waste tank is opened electronically (drive over drain and release)
We used bowls for washing and drained them into toilet. Toilet itself only ever used for liquids. It can be used as a normal camping toilet if you wish.
We used a 12 volt camping shower (plugs by toilet) and a large folding bucket along with a plastic shower curtain for showers.
BED:
Double pull out bed with mattresses. Converts to sofa.
Lots of storage below.
Diesel heater feeds from below so very warm.
The overhead storage above the cab used to be two bunk beds. It's still big enough to use as one and with some work could be restored back to two.
Diesel night heater has been modified and connected to a thermostat. We never bothered using this much though and mostly tend to leave it on override at a low temperature. It's a Webasto 3500D
Rear flood lights can be turned on with a switch by the driver and by the rear doors.
Work done since we've owned it:
New starter motor
New alternator
Fuel return line replaced
Coolant hoses replaced
Kingpins replaced last year
New tyres
New batteries
Advisories from most recent MOT:
Monitor and repair if necessary (advisories):
Nearside Front Anti-roll bar pin or bush worn but not resulting in excessive movement D bush (5.3.4 (a) (i))
Offside Front Anti-roll bar pin or bush worn but not resulting in excessive movement D bush (5.3.4 (a) (i))
Offside Front Road wheel slightly distorted (5.2.2 (c) (i))
Nearside Front Brake disc worn, pitted or scored, but not seriously weakened inner face corroded (1.1.14 (a) (ii))
Offside Front Brake disc worn, pitted or scored, but not seriously weakened inner face corroded (1.1.14 (a) (ii))
Offside Rear Integral body structure is corroded but structural rigidity is not significantly reduced (6.1.1 (c) (i))
**********
Viewings & Payment:
Payment by bank transfer. Keys handed over after funds have been cleared.
Viewings welcome. Van is located a couple of miles from Rugby, Warwickshire. Available most days during daytime and at weekends/evenings by arrangement. Please bring driving license and evidence of insurance for test drives.
If you wish to secure immediately please provide a £300 deposit and no more viewings will be taken upon receipt.
Beds Description
Pull out bed, mattresses included
Conversion Description
Suitable for use immediately. Has been used this summer for touring France for three weeks. Good, clean condition. Coolbox included. Will need gas for the hob and recommended to fit new gas hose to the hob.
Also includes electric hook up leads (various) and spare paints and a new tin of under body seal.
---
The contact details for this vehicle are no longer available because it has either sold or the listing has expired.
---
Registered Type:
Motor Caravan - approved
Emissions Compliance:
LEZ Compliant
Driving Side:
Right-Hand Drive
Vehicle Length:
5.50 meters
Converter Type:
Self Build - Handcrafted Start-up
Conversion Condition:
Good
Max Weight (MAM, GVW or MTPLM):
3,500kg
Unladen Weight Verified:
Yes - the vehicle has been weighed since completion
---
---
Please note: Quirky Campers do not inspect the listings for accuracy or check campervans in person. We have asked sellers to provide evidence of certificates and paperwork however you MUST check yourself that the information provided is present and correct. You will need to exercise the normal due diligence when buying any vehicle.
Finance options are available through our partner, Pegasus Finance. The UK's leading specialist broker in the leisure finance industry.
Quirky Campers Limited is authorised and regulated by the Financial Conduct Authority. Our registered FRN is
981283
. We are an Introducer Appointed Representative of Pegasus Finance.
Read More.
---