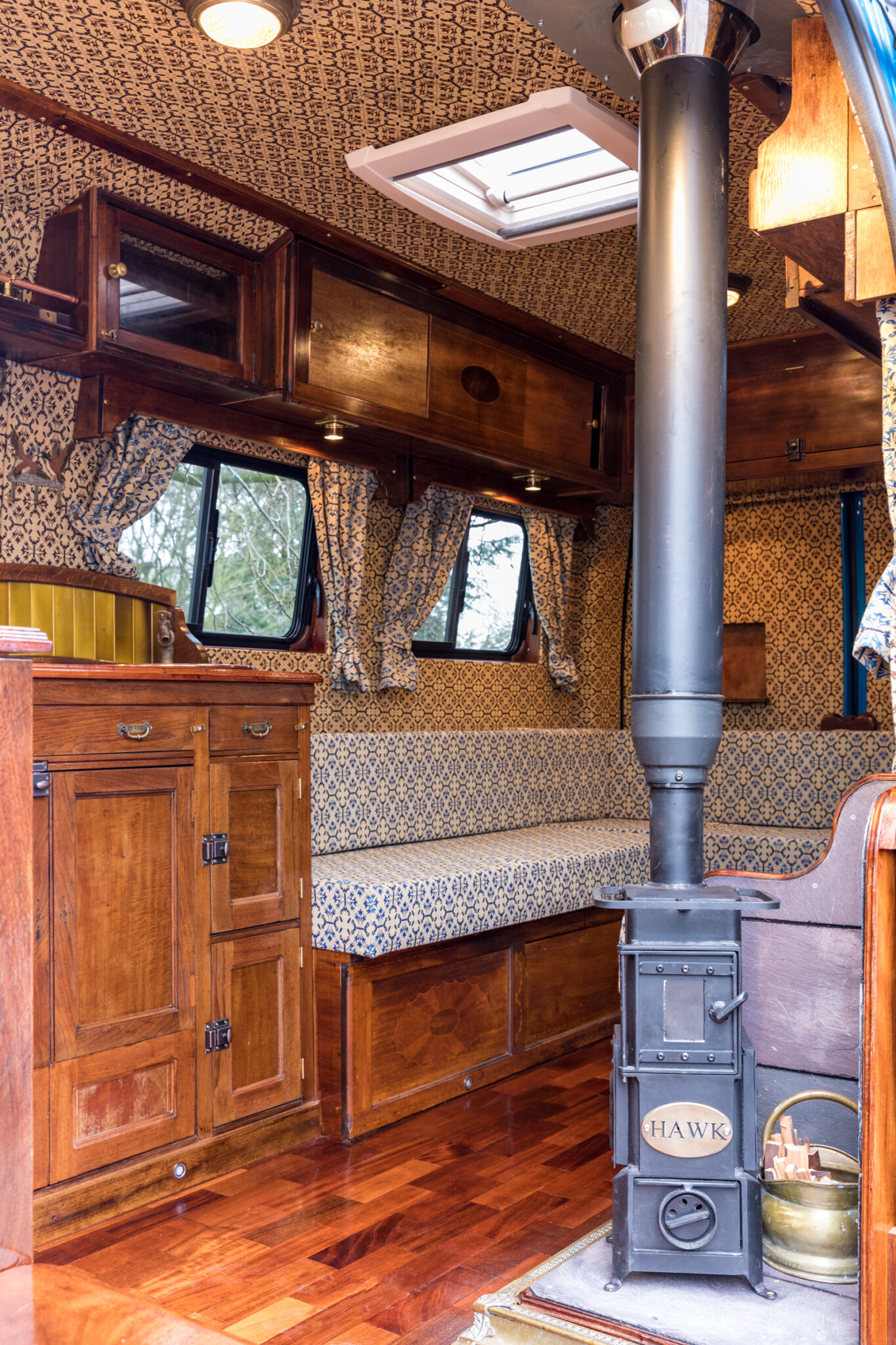 Vehicle Description
MOT until August 2021
2.3 Diesel
6 gears
Engine runs spot on
Bodywork in excellent condition with the normal wear for its age with a couple of dents/scratches which in no way distracts from the van
Conversion Description
I have converted several campervans in the past. I have an eye for detail and a unique creative style upcycling and using reclaimed natural materials. I use traditional & modern carpentry techniques to achieve a beautiful finish every time.
One of my creations 'Asha' was a popular let with Quirky Campers, had a little bit of YouTube fame (66K views), and had her 15 minutes of fame on TV.
This van is reminiscent of the first motorhome bought in England- the 1936 Pontiac Six which was shipped over from the US for conversion in 1935 and which also has the opulent elegance of a 1920's caravan.
The van is hand-made and full of elegant, reclaimed mahogany and is very eye-catching.
I have laid stunning parquet floor. Anybody who has recycled this type of flooring will know the sheer number of hours and effort are needed to rejuvenate this type of timber which had been neglected for so many years. The flooring really sets off the amazing bespoke handmade wood burner which stands on a brass and slate hearth.
KITCHEN & LIVING AREA
As you step into the van you can see the whole kitchen is set in a beautiful mahogany cabinet with three drawers and five cupboards for your kitchen essentials and large mahogany worktops
• There is a feature shelf over the kitchen window made from an upright piano lid with 2 bespoke downlighters made from vintage copper tobacco jars.
• Spotlights are recessed along the bottom of the mahogany cabinets and are switched on from switch by the door to give an atmospheric lighting as you enter the van.
• A beautiful antique clock case with a bevelled edged glass door has been lovingly upcycled and now sits seamlessly atop the mahogany workbench.
• Brand new Dometic CRE80 Coolmatic compressor fridge/freezer hidden behind two centre doors with inset with chalkboard panels.
• Refurbished original camping oven, grill & hob from the 60's giving a lovely retro feel. The oven can either be on show or placed behind its own mahogany panel.
• Custom made brass tap over a stunning copper sink unusually set down into the worktop and activated by a 12-volt power source and framed by a beautiful vintage splashback.
• There is a mahogany table which can be used inside or outside the van.
• The large u-shaped seating area converts to a massive 6'3 by 5'9 bed showpieced by a stunning antique mahogany headboard- although it is a 2 berth you could easily sleep three.
• Porta -Loo cleverly concealed but fully usable in an original Victorian commode.
STORAGE
• Water is supplied via 2 x 10 litre water containers which are light & easy to refill & carry.
• Large storage area under 3 bench seats.
• 3 huge storage cupboards plus a medicine cabinet around the top of the van
• Large storage area at the back of the van for wet wellies, umbrellas etc
• 2 feature shelves on the back door.
WINDOWS & LIGHTING
• 2 x Heike rooflights with blinds and flyscreens
• 5 opening windows with privacy glass, flyscreens and thermal blinds with a unique slide & tilt opening action.
• 6 spotlights in the lounge area
• 4 ultra-bright lights on top of the side loading door and bulkhead
• 2 marine lights in the ceiling
• 2 downlighters in the kitchen
ELECTRICS
• 150 w semi flexible 12 v solar panel
• MPPT Solar controller
• 3 x USB charging points cleverly hidden behind vintage coins.
• 2 x 120-amp leisure batteries
• split charge relay
• mains 240 hook up which runs a smart charger and double socket
GAS & HEATING
• The van is insulated with close-cell foam foil thermal insulation, so it is nice and toasty in cold weather and cool in hot weather.
• Gas bottle in own designated cupboard
• Diesel heater
• Bespoke hand-made wood burner with vintage coal skuttle and companion set
• Carbon monoxide detector
• Fire extinguisher
CAB/OTHER
• 3 belted seats.
• Thule Omnistor wind out awning.
• Comes with 3 thermal blinds for the cab area.
• 2 Reversing cameras and reversing sensors.
• Electric windows
• Central locking
The conversion meets all the DVLA requirements if you wish to change the registration document.
Please feel free to call John with any questions by phone, text, WhatsApp, or email ( and we have loads more photos if required)
'We like the style' means that Quirky Campers would approve it for hiring but you must still check that the gas, electrics and weight were done properly. For some tips on what to look out for read this. If the listing has no Gas Safe certificate, no unladen weight and no electrical sign-off please proceed with caution!
Please note: Quirky Campers do not inspect the listings for accuracy or check campervans in person. We have asked sellers to provide evidence of certificates and paperwork however you MUST check yourself that the information provided is present and correct. You will need to exercise the normal due diligence when buying any vehicle.
Make and Model
2013 Vauxhall Movano 2.3 CDTI
Current Mileage
160,555miles
Registered Vehicle Type
Panel Van (meets DOT standards)
The large u-shaped seating area converts to a massive 6'3 by 5'9 bed showpieced by a stunning antique mahogany headboard- although it is a 2 berth you could easily sleep three
Maximum Weight (MAM or MTPLM)
3,500kg
Unladen Weight Verified?
YES - the vehicle has been weighed since completion
Gas sign-off supplied
None