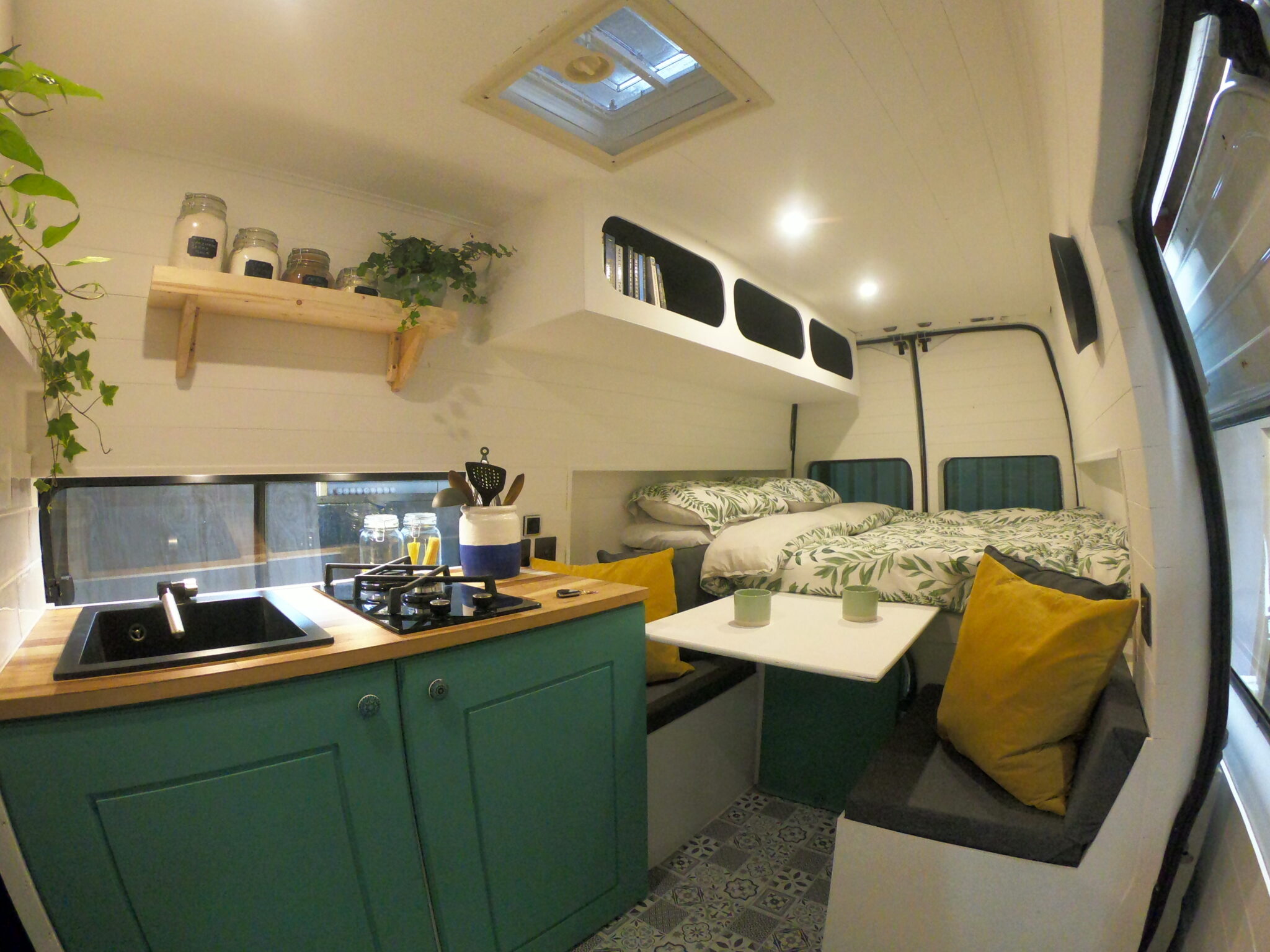 £22,500
Ford Transit 125 T350 RWD
93,316 miles
Vehicle Description
2.2ltr diesel, 31mpg, 6 gears, engine in good condition, bodywork good with age related marks, she was a welfare van in her past, MOT due Feb 2022
Conversion Description
A one of a kind camper conversion from Parallel 50!
She's a 2012 MK7 MWB Ford Transit. There's an LPG hob, sink with running water, 12v fridge/freezer, diesel heater, solar panel for the 2 110Ah leisure batteries, a 240v shore connect for times on campsites, a split charge relay to keep the batteries topped up when driving, 6ft dbl bed, seating for two in the front and back, and storage for anything and everything.
Registered Vehicle Type
Panel Van (meets DfT standards)
Base Vehicle Condition
Used
Converter Type
Professional - Handcrafted
Maximum Weight (MAM or MTPLM)
3,500kg
Unladen Weight Verified?
NO - the vehicle has not been weighed since completion
Gas sign-off supplied
None
'We like the style' means that Quirky Campers would approve it for hiring but you must still check that the gas, electrics and weight were done properly. For some tips on what to look out for read this. If the listing has no Gas Safe certificate, no unladen weight and no electrical sign-off please proceed with caution!
Please note: Quirky Campers do not inspect the listings for accuracy or check campervans in person. We have asked sellers to provide evidence of certificates and paperwork however you MUST check yourself that the information provided is present and correct. You will need to exercise the normal due diligence when buying any vehicle.