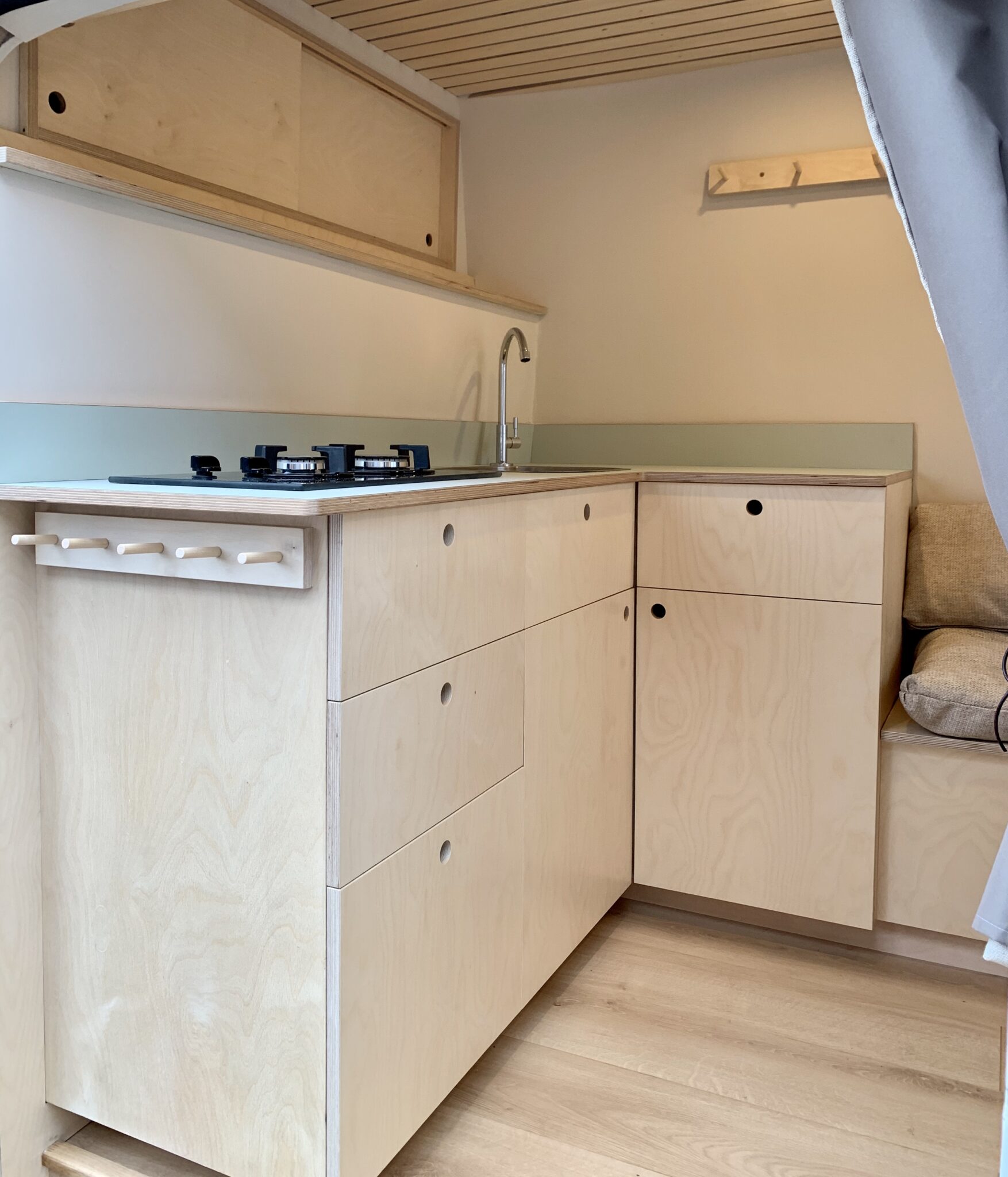 Sold
Vehicle Description
2402 cc, diesel, manual transmission, medium wheelbase.
MOT expires 01/11/2021.
Engine in great condition, fully serviced in October 2020 and has been checked over by our garage a few weeks ago again.
Some small areas of rust on the bodywork but very minor.
Conversion Description
Practically brand new campervan conversion completed to a very high standard and specifically designed for off-grid, long-term travel.
Professionally converted by Scandivans UK based in Manchester. This van would be perfect for both long-term travel or short holidays, it is highly functional and practical with lots of storage and full off-grid electrics but also stylishly finished in a Scandinavian, natural style. The conversion was completed in October 2020, we then spent 8 week traveling in the Scottish Highlands before having to return home before Christmas. We wild camped the whole time, the solar set up was more than enough for our needs and the gas heater kept us warm even on the lowest setting. We are selling for personal reasons only as van life is unfortunately not possible for us at the moment.
FULL SPECIFICATIONS AND DESCRIPTION:
INTERIOR DETAILS
Birch ply wood panel ceiling
Fixed raised double bed
Seated area for 3 with under storage
Sliding table from fixed bed
Fitted kitchen unit with laminated top, draws, shelves, sink & hob
Overhead storage
Garage storage area under raised bed
Extended floor space under raised bed
Soft eco insulation (wool), interior lined with DODO Thermal Insulator
T&G laminate timber flooring
Sliding door window with opening function
Skylight with opening function
ELECTRICS (12v/240v off-grid electrical system):
12v control panel (with switches)
6 x LED 12v lights
2 x USB sockets
1 X 12v cigarette socket
2 x 100ah leisure battery
150w solar panel unit (fixed to roof)
Isolator switch
Split charger (engine battery to leisure battery)
12v-240v inverter (double mains socket)
Mains inlet (electric hook-up)
APPLIANCES & WATER:
Double gas hob with electric ignition (to be installed by gas safe engineer)
12/240v Fridge 30L
12v Diesel heater
Fresh tank 30L
Waste tank 30L
Electric water pump
Removeable toilet
Please do not hestitate to email or call if you have any questions or would like any further information or see specific photos of anything else. We honestly think this would be a steal for anyone looking for a beautiful but also practical van conversion – I'm not sure what more you could ask for!
Please note: Quirky Campers do not inspect the listings for accuracy or check campervans in person. We have asked sellers to provide evidence of certificates and paperwork however you MUST check yourself that the information provided is present and correct. You will need to exercise the normal due diligence when buying any vehicle.
Make and Model
Ford Transit 100 T350L RWD
Current Mileage
106,000miles
Registered Vehicle Type
Panel Van (meets DOT standards)
Fixed raised double bed, 120 cm x 170 cm, with a custom-made, 12-inch thick, traditional futon mattress made from all-natural materials.
Maximum Weight (MAM or MTPLM)
3,500kg
Unladen Weight Verified?
NO - the vehicle has not been weighed since completion
Gas sign-off supplied
Gas Safe Certificate