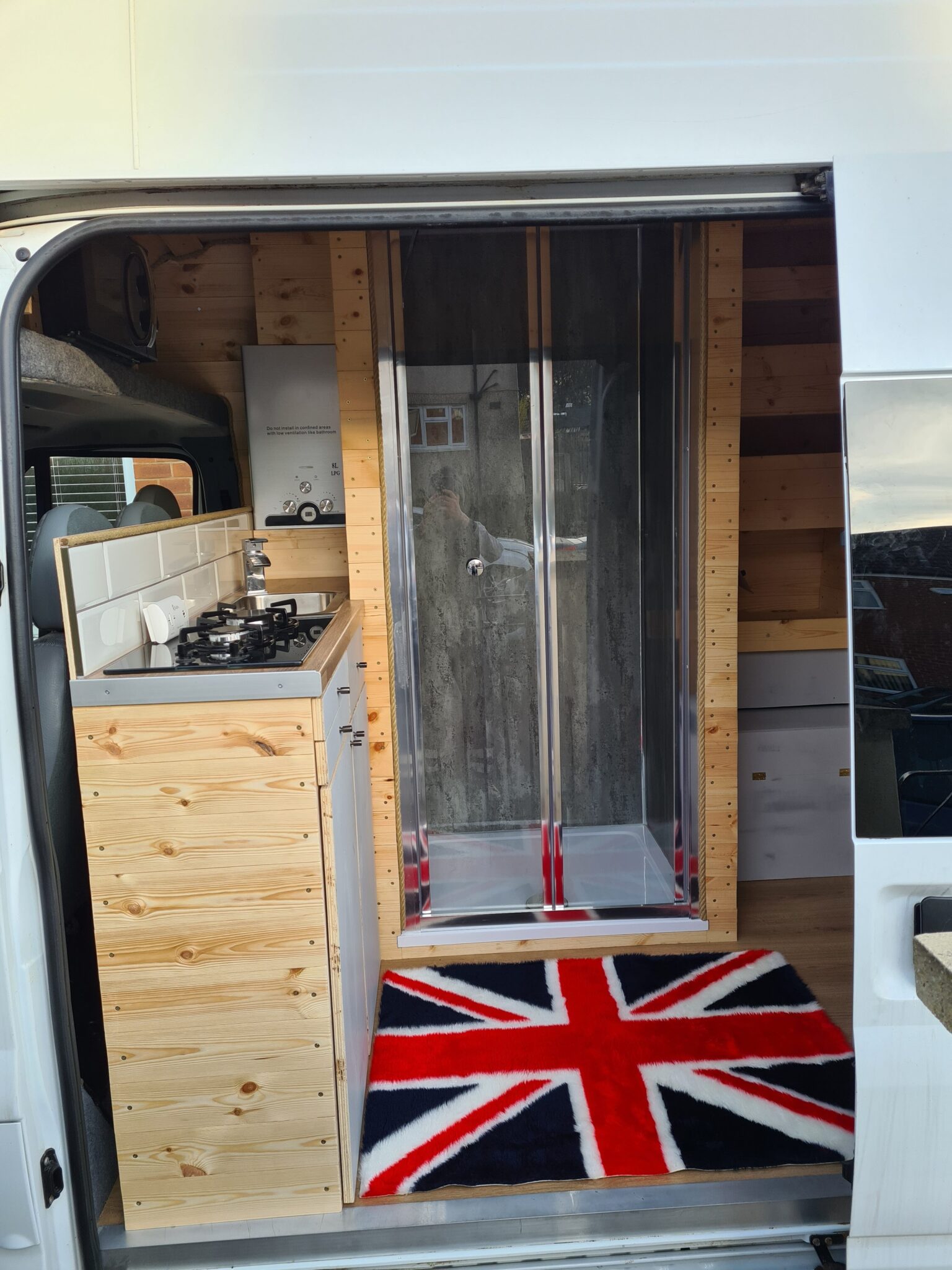 Vehicle Description
genuine low millige van with full service history and bodywork to reflect. MOT till March 2022 no warning lights and drives faultless and pulls great in ever gear. These qualities make this van PERFECT for camper.
Conversion Description
BRAND NEW BESPOKE CAMPERVAN
The cosy camper is complete with the followimg installation;
Fully insulated and vapour barried to walls ceiling and floor
Fully lined with pine tounge and groove
Hardwaring laminate flooring
Fiamma turbo roof vent with control panel
12v mushroom vent for flue and shower
12v main and feature lighting
Intergrated microwave
LPG tankless water heater
120 litre water tank
Shurflo king 7 water pump and filter
Fullsized shower cubicle with byfold doors and pvc panels
Porta potti
Twin gas hob
stainless steal sink hot and cold water
Pull out chopping board and cutlery drawer
40 litre pull out fridge
Pull out dining table
Night heater located in the fixed seat with remote control
Yaber projector(quality picture)
40″ Duronic projector screen
Trickle charger
Water inlet valve to fill water tank
8 gang control panel
Privacy tint sliding window
'We like the style' means that Quirky Campers would approve it for hiring but you must still check that the gas, electrics and weight were done properly. For some tips on what to look out for read this. If the listing has no Gas Safe certificate, no unladen weight and no electrical sign-off please proceed with caution!
Please note: Quirky Campers do not inspect the listings for accuracy or check campervans in person. We have asked sellers to provide evidence of certificates and paperwork however you MUST check yourself that the information provided is present and correct. You will need to exercise the normal due diligence when buying any vehicle.
Make and Model
FORD TRANSIT 110 T300L FWD 2198CC
Current Mileage
53,842miles
Registered Vehicle Type
Panel Van (does not meet DOT standards)
Vehicle length
5,680.00meters
Vehicle height
2,397.00meters
Vehicle Width
1,974.00meters
fixed large double bed 1900mm X 1400mm complete with ikea mattress. The bed extends on runner over the fix twin seats. When not in use the bed can provide extra seating as a comfy sofa to watch the high quality projector.
Maximum Weight (MAM or MTPLM)
2,800kg
Unladen Weight Verified?
NO - the vehicle has not been weighed since completion
Gas sign-off supplied
None