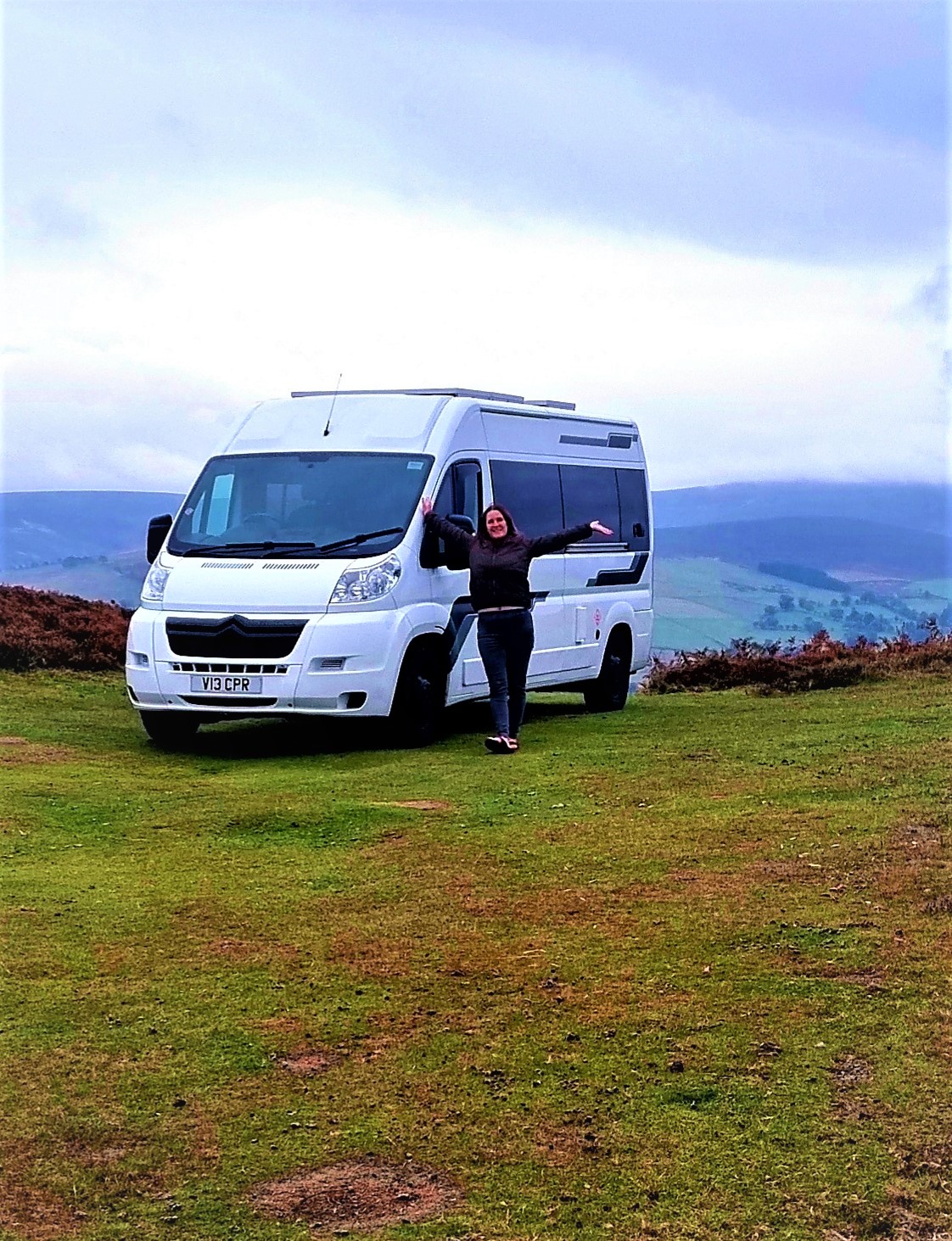 Sold
Vehicle Description
Engine: 2.2 with manual gearbox 6-speed. Fuel: Diesel. FSH. Bodywork is in mint condition, and body coloured matching bumpers. MOT due 24 March 2022, last mileage was 95606 no advisories.
Beds Description
Fixed double bed at the rear of the van, 1.35 x 1.90 (standard double bed)
Conversion Description
Cab has a cosmetic make over, colour changed plastic trim and door panels. Making it more homely and less van. Roof lining inserted to match the rear interior. Drivers seat swivel base only however the bulk head has been removed to give options to replace the passenger seat to a single.
Two additional windows on the side panels and the rear doors. The drivers side is a sliding window. The van is fully isolated from the walls, floor and ceiling with PIR board then covered with clad oak finish burnt effect giving it a homely feel. Lights are touch sensitive to operate and two vents for air circulation.
Two rear seats carries passengers safely using in-built seat belts.
Effective diesel heater which runs off the fuel tank.
In built draws under the bed and room for a toilet in the lower draw.
Dometic 12v fridge and plenty of storage for food and kitchen utensils.
An under slunk sink has a 15L waste container which can be removed easily.
Fiamma 70L water tank inside the garage.
Hot and cold water available, hot via the Truma ultra store 10L water heater (LPG 240v). This is great for using the outside shower to wash the dog, remove sand from your feet etc
Refillable LPG gaslow bottle inside gas safe. Two ring hob using the LPG gas.
Electric hook up with plug sockets inside the garage and by the bed.
Control panel made for using appliances with ease, which comes with a user guide.
Renogy Solar system, consists or three panels which generate 480watt solar output, this gives ample power for off grid usage.
MPPT charge controller to the three AGM batteries 330ah in total. 12v fuse board built in the garage and 3000watt inverter.
The garage has plenty of room and can carry two mountain bikes easy. Van runs on BFG Goodrich tyres, helping for the off terrain pitches you may find.
Registered Vehicle Type
Other - see description for explanation
Base Vehicle Condition
Used
Converter Type
Self Build - Handcrafted Expert
Conversion Condition
Used - Excellent
Maximum Weight (MAM or MTPLM)
3,500kg
Unladen Weight Verified?
NO - the vehicle has not been weighed since completion
Gas sign-off supplied
None
Please note: Quirky Campers do not inspect the listings for accuracy or check campervans in person. We have asked sellers to provide evidence of certificates and paperwork however you MUST check yourself that the information provided is present and correct. You will need to exercise the normal due diligence when buying any vehicle.