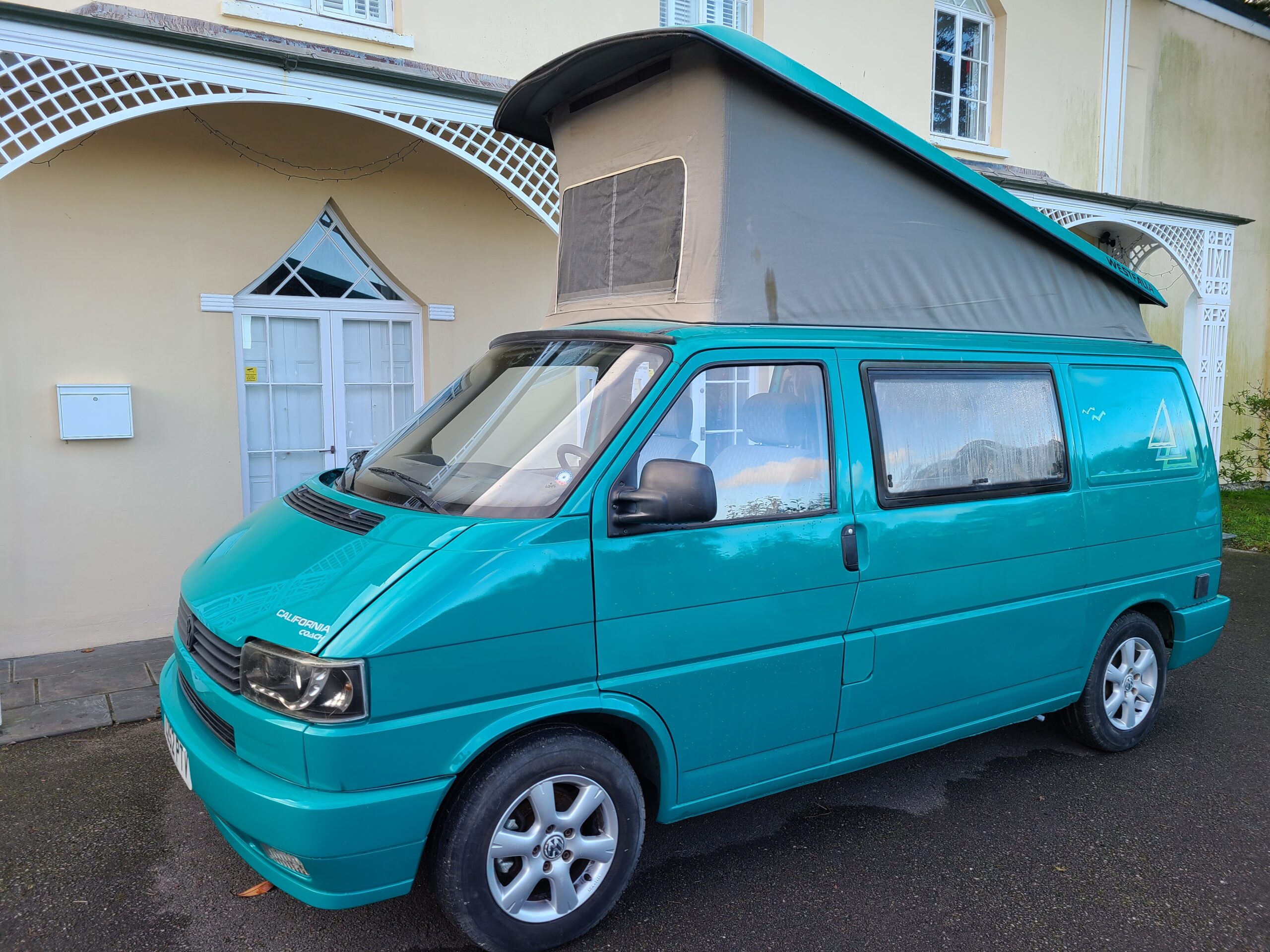 Vehicle Description
Beautiful Van in good condition inside and out.
1.9 Diesel Engine – very reliable, replaced by the previous owner.
Great for UK touring, Left Hand Drive, so perfect for European trips as well
5 gears, cruises along happily at 60 -70mph on the motorway, so you won't get any speeding tickets but it's pretty economical on fuel.
Bodywork extensively reconditioned by reputable bodywork shop this winter, new sills, new wings, all rust treated and welded where required. Good for many years to come.
Comes with a drive-away awning and all the camping accessories you need (including camp chairs)
Original Cooker, Fridge, Sink and Eberspacher heater all fully functional – built to last
Rock and Roll bed – very comfortable
Poptop with mattress and reading light ready for the kids upstairs
Reluctant sale but we just don't have the time to use it now, we would love to see it go to a good home!
Beds Description
Double Adult rock and roll bed downstairs
Double mattress in the pop-up top, best for kids, but can fit two adults if needed.
Conversion Description
Original factory fitted Westfalia
Registered Vehicle Type
Motor Caravan - approved
Base Vehicle Condition
Used
Converter Type
Professional - Factory Fit
Conversion Condition
Used - Good
Maximum Weight (MAM or MTPLM)
3,960kg
Unladen Weight Verified?
NO - the vehicle has not been weighed since completion
Gas sign-off supplied
None
Please note: Quirky Campers do not inspect the listings for accuracy or check campervans in person. We have asked sellers to provide evidence of certificates and paperwork however you MUST check yourself that the information provided is present and correct. You will need to exercise the normal due diligence when buying any vehicle.