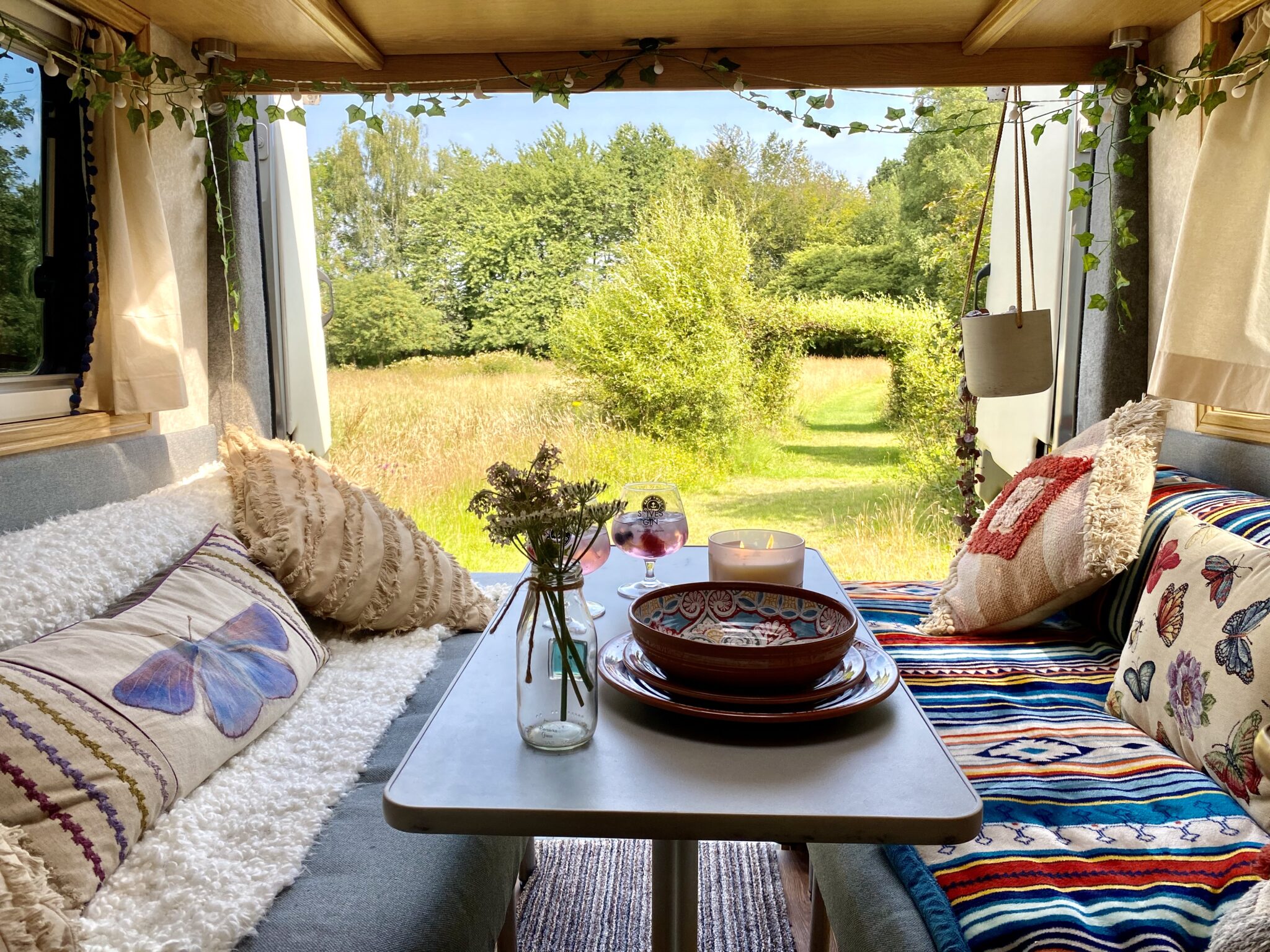 Sold
£26,000
2015 Ford Transit Custom Conversion MWB
38,742 miles
Vehicle Description
Fred the Ford is the ultimate modern camper conversion – perfect for couples seeking a reliable, cosy and fun loving camper to explore the world with. He boasts luxurious traits including a super comfy king size bed, 4 ring hob and plenty of windows to take in the stunning views and natural light. All this whilst being discreet enough to park safely on the street and easy to drive.
Overview
• Engine: Diesel
• Gearbox: 6-Speed
• Capacity: 2198cc
• Mileage: 38742
• MPG: 37.7mpg
• BHP: 123bhp
• Insurance Group: E
• Length: 5531mm
• Width: 2474mm
• Condition of engine: Great – No issues
• Condition of bodywork: Great – As seen in photos body work is excellent, one minor mark on rear left plastic corner cover
• Vehicle History: 3 owners
• Service History: Local garage
• MOT: Valid until December 2021
Other Features:
• Cruise Control
• Air Con
• Reversing Camera
• Reverse Sensors
• CD Player
• Sat Nav & Bluetooth
• 240v Electric Hookup
• 5 UK Plug Sockets
• 2 USB charging points
• Rear Lounge
• 2 x Singles Or Double Bed Conversion
• Side Kitchen
• 4 Ring Gas Hob
• Gas Grill
• Cold Water Sink
• 12 V WAECO Fridge
• 2 Way Extractor Fan
• Removable Table
• 5 overhead storage cupboards
• Large storage areas underneath benches
• Inbuilt Window Fly Screens
• Side Bathroom
• Thetford Cassette Toilet
• Cold Water Sink
• LED Lighting
• Bolted Safe For Valuables
• Heki Roof Light
• Eberspacher Diesel Heater
Beds Description
The bed is very large, just slightly smaller than a super king size. Measuring 5'7 wide by 6'2 long, it is much wider than the average double bed, with thick custom made cushions that ensure a goods nights sleep.
The nature of the bed being 'long ways' in the van also means taller people are still able to lie straight – I am 6'6″ and was able to sleep very comfortably!
Easily accessible, touch sensitive, reading lights also mean you don't have to leave your bed to turn off the lights – a real bonus when you're settled for the night.
Conversion Description
Fred the Ford – a modern conversion, perfect for couples seeking a reliable, cosy and fun loving camper to explore the world with.
Suitable for multiple purposes, from a stealthy off-grid weekend away to month long adventures. We completed the North Coast 500 in this van, as well as 8 weeks in rural Spain and trips to the big cities – Fred the Ford can do it all!
Because of the high level of conversion, we were able to remain off-grid for between 3-4 days at a time. The control panel above the sink would notify us that we were running low on resources and we needed to visit a campsite or motorhome point on our journey to empty waste and fill up our water tank. The solar panels and alternator make charging appliances straightforward when not plugged into an external electricity supply using the hookup points and this allowed us to even 'work from home' whilst on our trip. The inconspicuous external appearance of the van is great when parked in urban areas, with the vehicle tracking and deadlock function adding to feelings of safety and security.
Despite neither of us having any experience driving large vehicles or vans, the modern spec of the van made driving easy and the medium wheel base allowed us to fit within normal car parking spaces and navigate tight streets. Standard modern factory fitted luxuries such as as Bluetooth calling, cruise control, reversing camera and sensors add to the overall driving experience.
We're due to move to London and therefore have to part with our beloved Fredrick. We want to find him some new owners who'll take as good care as we have and make some great memories! Think you're up to the job?
Can be collected from the Vale of Glamorgan (just outside Cardiff) or Gloucestershire.
Registered Vehicle Type
Motor Caravan - approved
Maximum Weight (MAM or MTPLM)
3,100kg
Unladen Weight Verified?
NO - the vehicle has not been weighed since completion
Gas sign-off supplied
Habitation Certificate
Please note: Quirky Campers do not inspect the listings for accuracy or check campervans in person. We have asked sellers to provide evidence of certificates and paperwork however you MUST check yourself that the information provided is present and correct. You will need to exercise the normal due diligence when buying any vehicle.