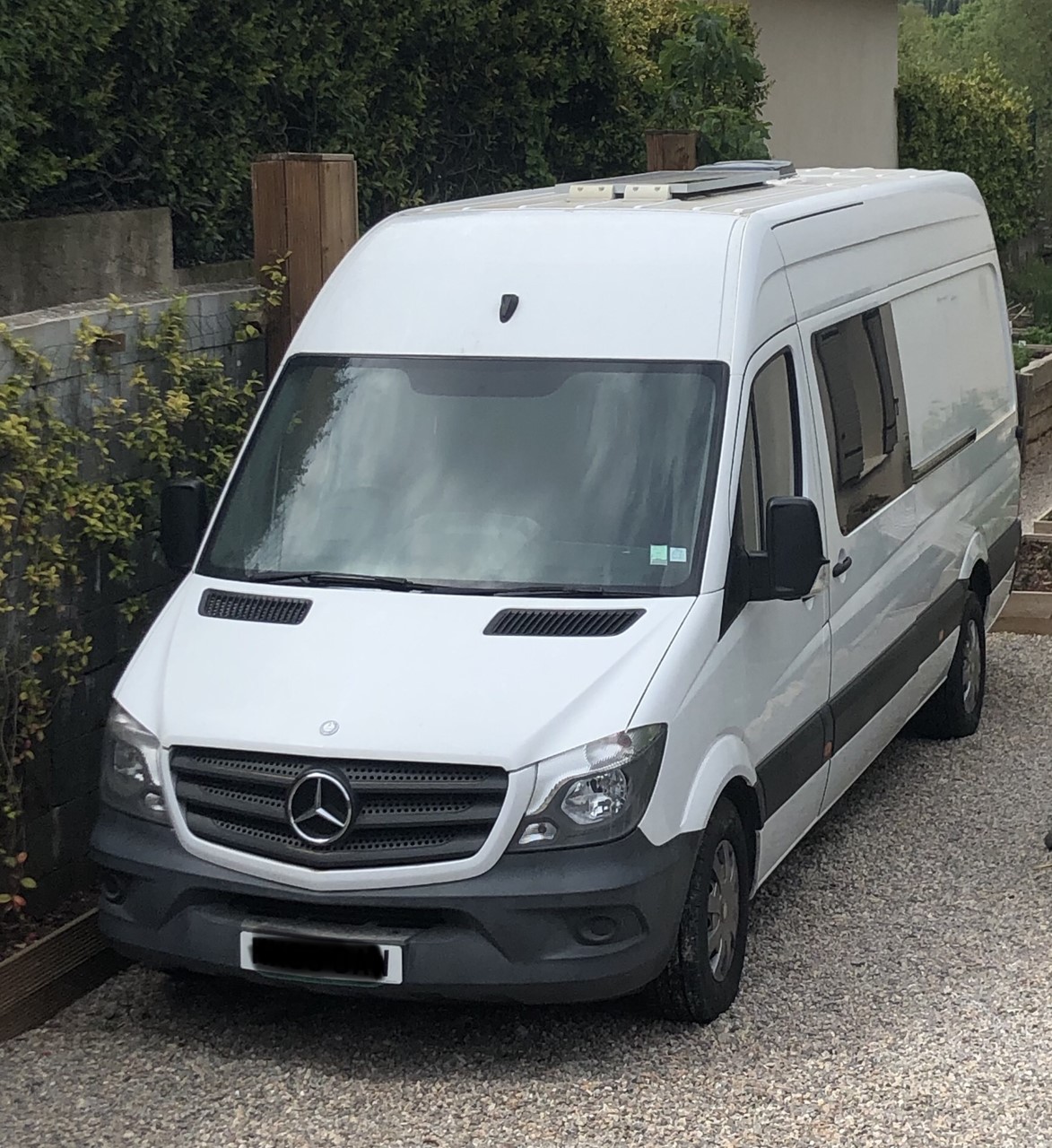 Conversion Description
Newly converted, stealth camper-van, ideal for family trips with the kids.
Low milage.
The van has been converted with comfort in mind with 6 belted seats. The front seats are on m1 tested swivel bases allowing them to turn and face the rear. The van also boasts two comfortable double beds for a good night's sleep. All back seats can be removed.
Features:
Spacious built in overhead storage shelf above the front seats
4 x interior downlights
2 x double beds
Pallet wood kitchen with sink
Storage space under main bed
Fully insulted with soundproofing
Hard wearing laminate flooring
Diesel heater under front seats plumbed into main fuel tank
Fiamma water tank 70 litre and Fiamma a20 accumulator
Smoke detector, carbon monoxide detector and fire extinguisher
Fiamma turbo vent 160 CR reversable roof fan
120W solar power 12v solar panel kit with Victor smart charge controller
Lucas AGM 95AH Battery
4 brand new bridgestone tyres
Please note: Quirky Campers do not inspect the listings for accuracy or check campervans in person. We have asked sellers to provide evidence of certificates and paperwork however you MUST check yourself that the information provided is present and correct. You will need to exercise the normal due diligence when buying any vehicle.
Make and Model
Mercedes Sprinter 313 CDI LWB
Current Mileage
69,000miles
Registered Vehicle Type
Panel Van (does not meet DOT standards)
Lower bunk is a permanent built in structure holding a 'proper' 156cm x 200cm mattress – optimum comfort was our goal here.
Upper bunk is a removable structure that holds two 75cm x 200cm mattresses, ideal for children or can easily be removed.
Maximum Weight (MAM or MTPLM)
3,500kg
Unladen Weight Verified?
NO - the vehicle has not been weighed since completion
Gas sign-off supplied
None