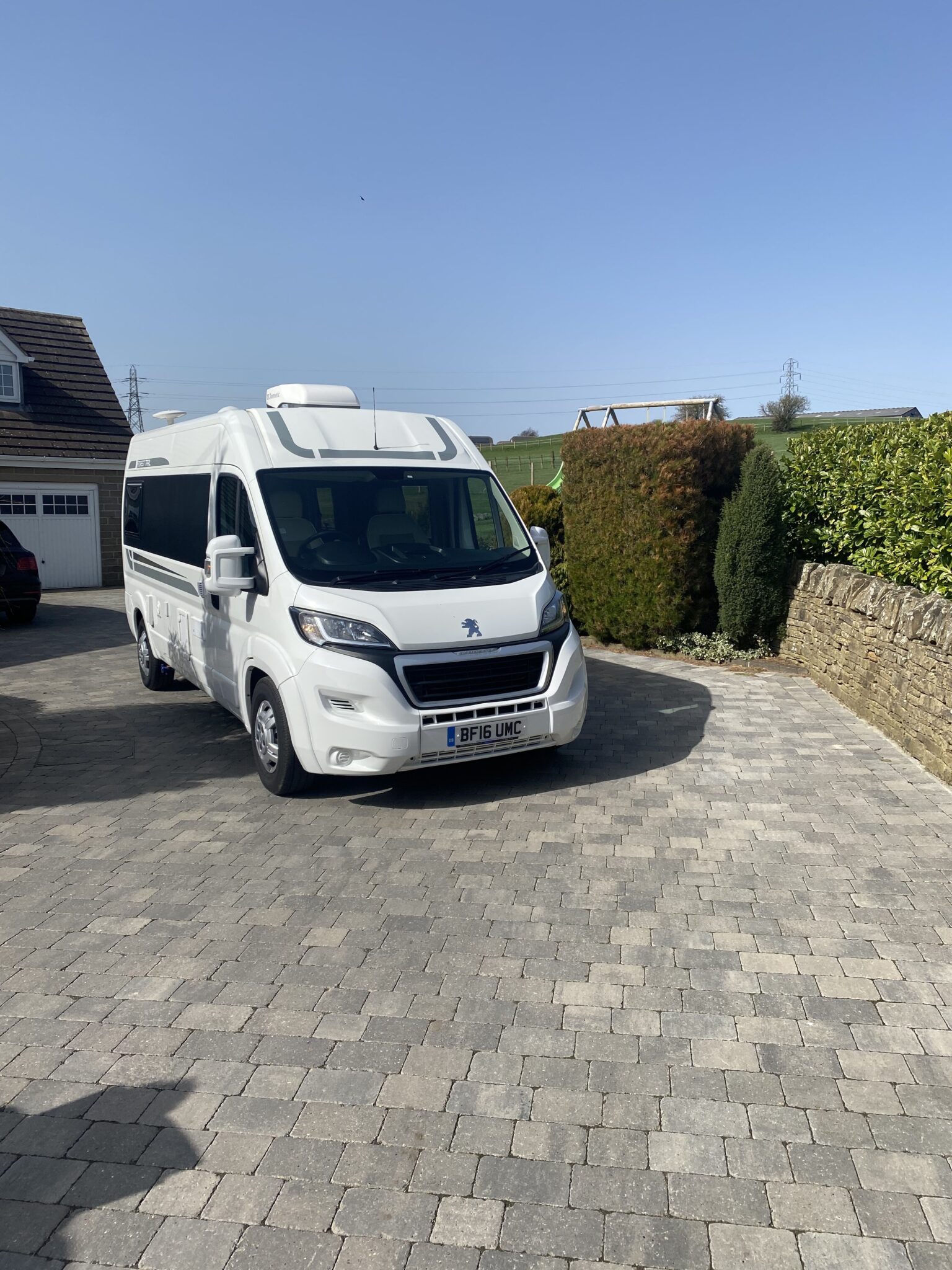 Sold
Vehicle Description
Peugeot boxer forest trail
Sat nav
Front and rear parking sensors
Aircon
Dab radio
Bluetooth phone and music connectivity
Captains swivel seats full leather
Full service history low mileage 61000
Electric windows
Electric mirrors
Will have full mot at time of sale
New battery and full service
Logbook states it's a camper
Conversion
1000watt solar panel
Domatic roof mounted rear air conditioning
Full cassette toilet/ shower with extractor fan
Fridge which runs on lpg gas 12volt or 240volt
Tv DVD player
Domatic twin hob and sink
Microwave
80 litre fresh water tank (under slug)
80 litre waste water tank (under slung)
3500watt inverter and 2 large leisure battery
(So you can go and wild camp and everything works)
Diesel heater 7kw
240volt 7kw heater
Gas and electric thuma hot water boiler
LPG tank fitted under the van
3 birth
Sargent electrics
Micro wave
Led lighting through out and floor lighting
Windows with fly screens and blinds
Roof vent
Dab tv airil
Full cream leather interior
Rear dining table
Front drinks table
Under seat storage
Forest trail decals
There will be loads I have missed please message me if you would like to come and view can also send walk round videos
Any questions please call Dan on 07568079446
BRAND NEW CONVERSION NEVER USED
Conversion Description
Peugeot boxer forest trail
Sat nav
Front and rear parking sensors
Aircon
Dab radio
Bluetooth phone and music connectivity
Captains swivel seats full leather
Full service history low mileage 61000
Electric windows
Electric mirrors
Will have full mot at time of sale
New battery and full service
Logbook states it's a camper
Conversion
1000watt solar panel
Domatic roof mounted rear air conditioning
Full cassette toilet/ shower with extractor fan
Fridge which runs on lpg gas 12volt or 240volt
Tv DVD player
Domatic twin hob and sink
Microwave
80 litre fresh water tank (under slug)
80 litre waste water tank (under slung)
3500watt inverter and 2 large leisure battery
(So you can go and wild camp and everything works)
Diesel heater 7kw
240volt 7kw heater
Gas and electric thuma hot water boiler
LPG tank fitted under the van
3 birth
Sargent electrics
Micro wave
Led lighting through out and floor lighting
Windows with fly screens and blinds
Roof vent
Dab tv airil
Full cream leather interior
Rear dining table
Front drinks table
Under seat storage
Forest trail decals
There will be loads I have missed please message me if you would like to come and view can also send walk round videos
Any questions please call Dan on 07568079446
BRAND NEW CONVERSION NEVER USED
Please note: Quirky Campers do not inspect the listings for accuracy or check campervans in person. We have asked sellers to provide evidence of certificates and paperwork however you MUST check yourself that the information provided is present and correct. You will need to exercise the normal due diligence when buying any vehicle.
Make and Model
Peugeot boxer forest trail
Current Mileage
61,000miles
Registered Vehicle Type
Motor Caravan - approved
One large double and one single
Maximum Weight (MAM or MTPLM)
35,000kg
Unladen Weight Verified?
NO - the vehicle has not been weighed since completion
Gas sign-off supplied
Gas Safe Certificate