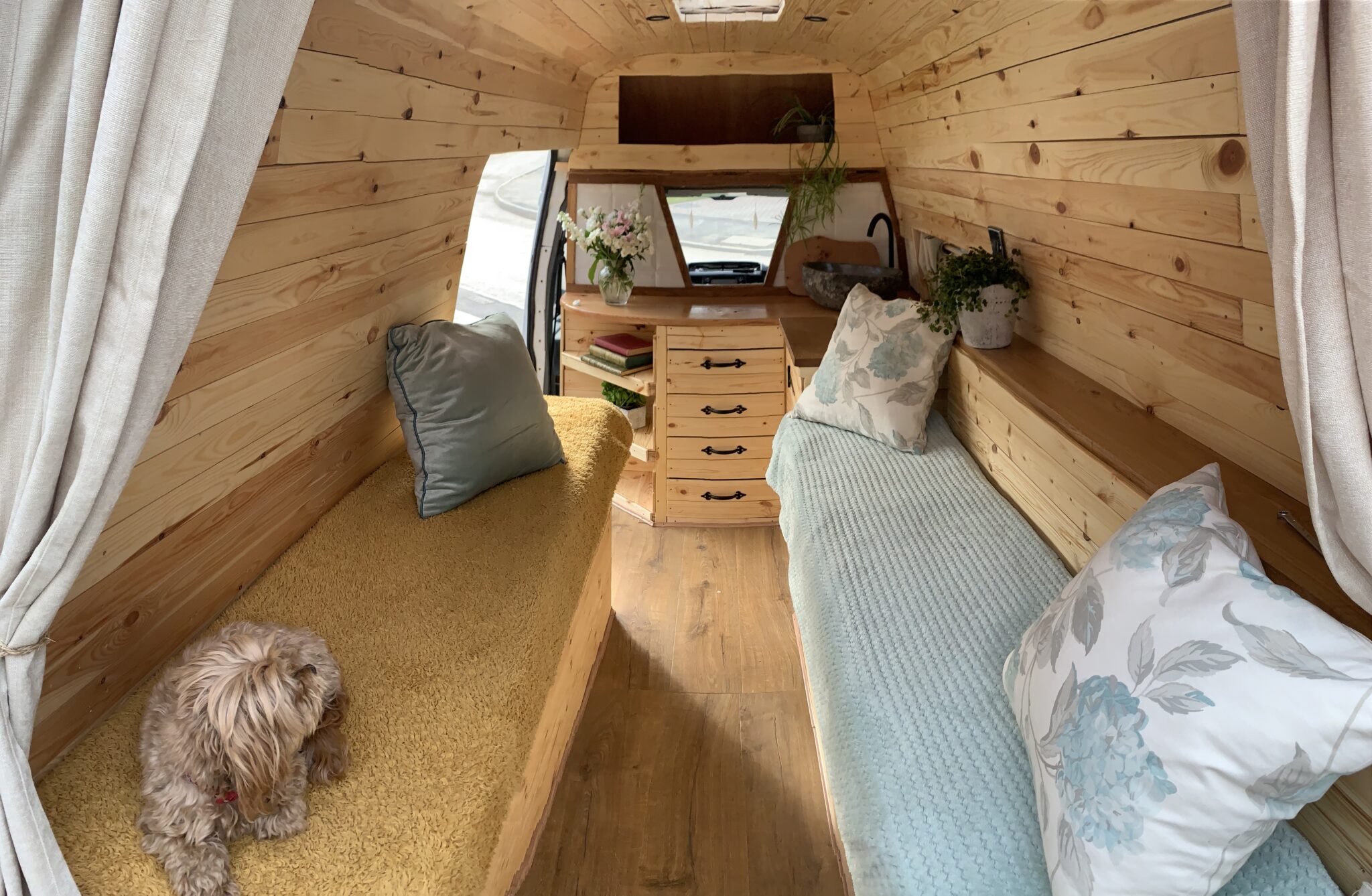 Vehicle Description
Here is my brand new conversion of an 07 transit!
(Open to offers on price)
Specs:
Medium wheel base, high top.
135k miles on the clock.
2.4L Diesel engine.
The van comes with two large benches which can easily convert into a full sized double bed at the end of the day.
Natural river Stone basin with tap connected to a water pump with a water and waste tank system installed below.
Leisure battery & split charge relay system.
Six 12v spotlights.
One side door sliding window, as well as a sky light to keep a constant air flow throughout the van.
Fully insulated and sound deadened.
Hand cut live oak top counter and side unit.
4 large drawers installed in the unit as well as a large door, the space behind the door can be customised to your liking if you want to install more storage, or insert a fridge etc.
Two large drawers located at the rear of the van as well as a door which has a huge space below the bench for storing surfboards etc.
Over head cab storage perfect for storing bedding.
The van runs incredibly well with plenty of miles left, minimal rusting which I treated and patched up.
It would be ideal for a single person or a couple to use as a weekend camper or full time live in for summer!
Feel free to ask any questions. I am available whenever for viewing or can take video tours if you live a distance away. Currently based in Mawdsley, Lancashire. However I will be moving down to Cornwall in a few weeks.
Open to sensible offers.
Cheers!
Please note: Quirky Campers do not inspect the listings for accuracy or check campervans in person. We have asked sellers to provide evidence of certificates and paperwork however you MUST check yourself that the information provided is present and correct. You will need to exercise the normal due diligence when buying any vehicle.
Make and Model
Ford Transit 2007, High Top, MWB
Current Mileage
135,000miles
Registered Vehicle Type
Panel Van (meets DOT standards)
I have created two benches which are suitable for day time usage and really cosy, that simply transform into a full sized double at the end of the day. I have put wood runners on the insides of each bench which you can easily slide two slats onto. The slats store underneath the bench on the right without taking up much room. The bed is 6" in length and 4" in width.
Maximum Weight (MAM or MTPLM)
3,500kg
Unladen Weight Verified?
NO - the vehicle has not been weighed since completion
Gas sign-off supplied
None