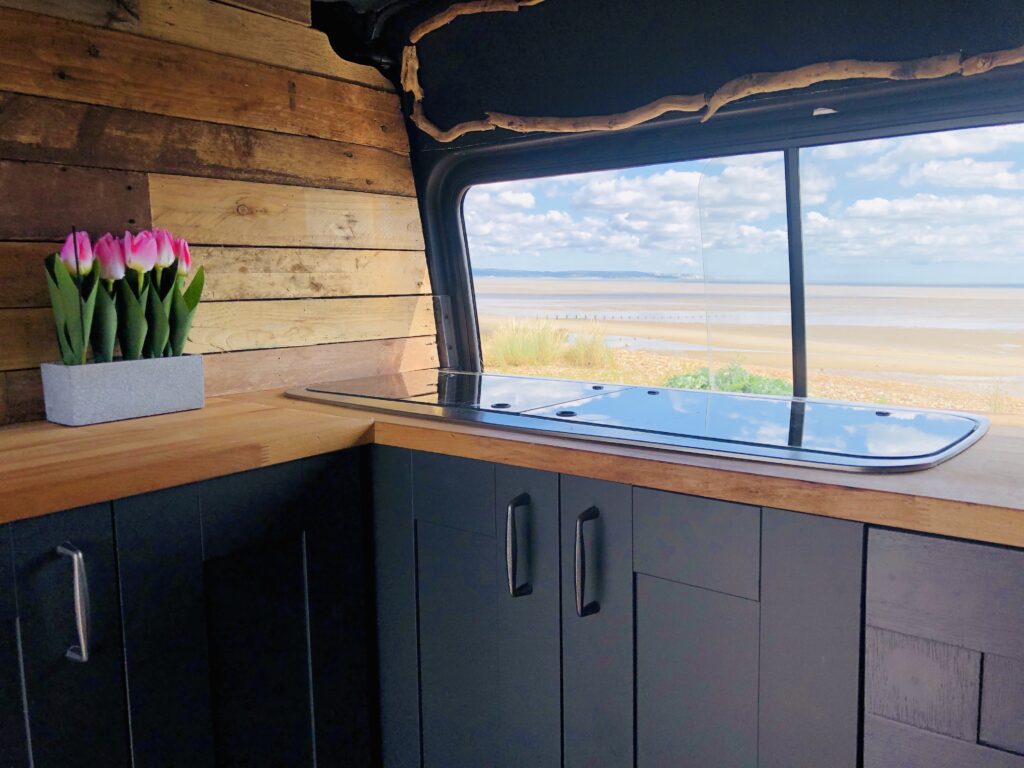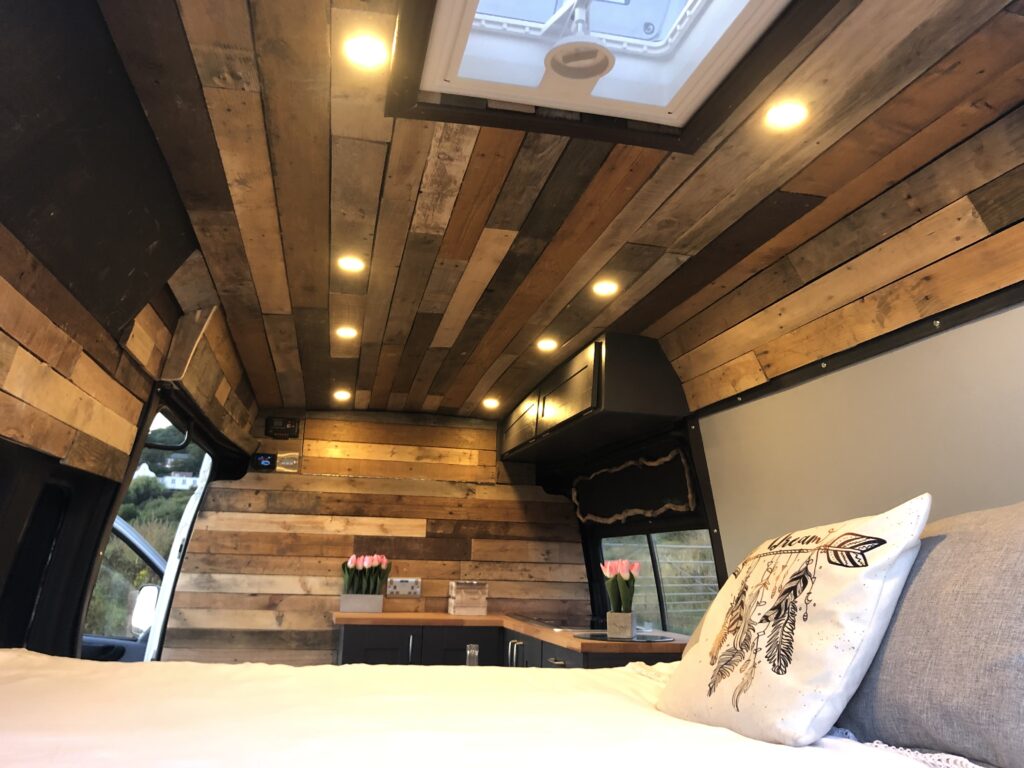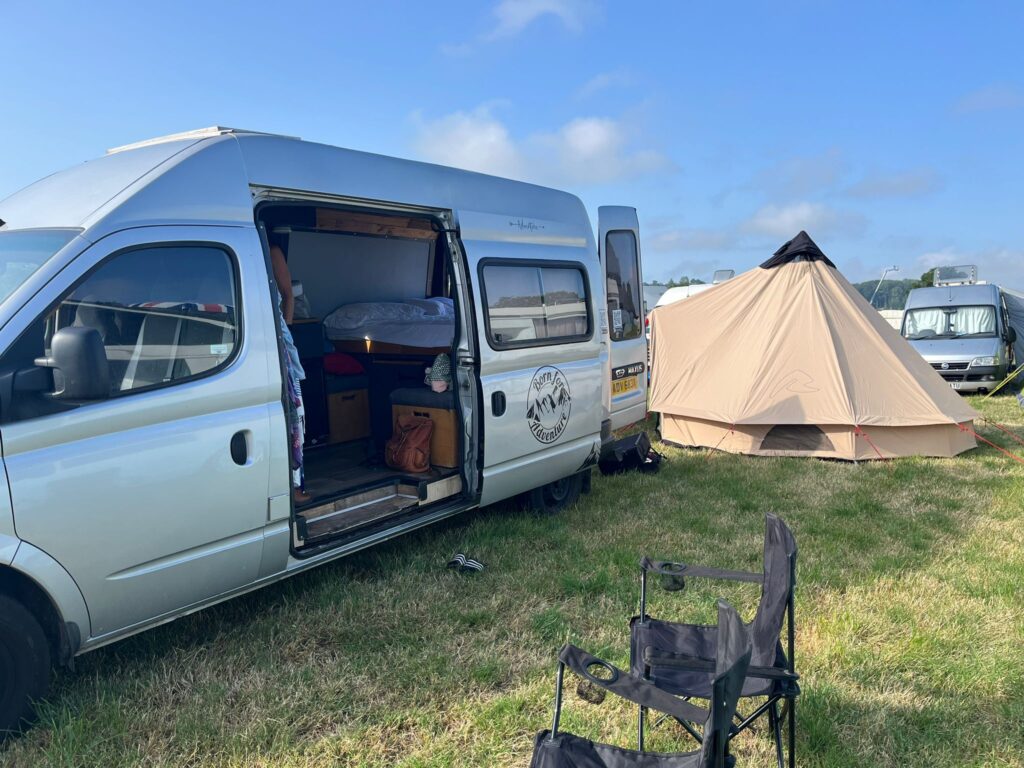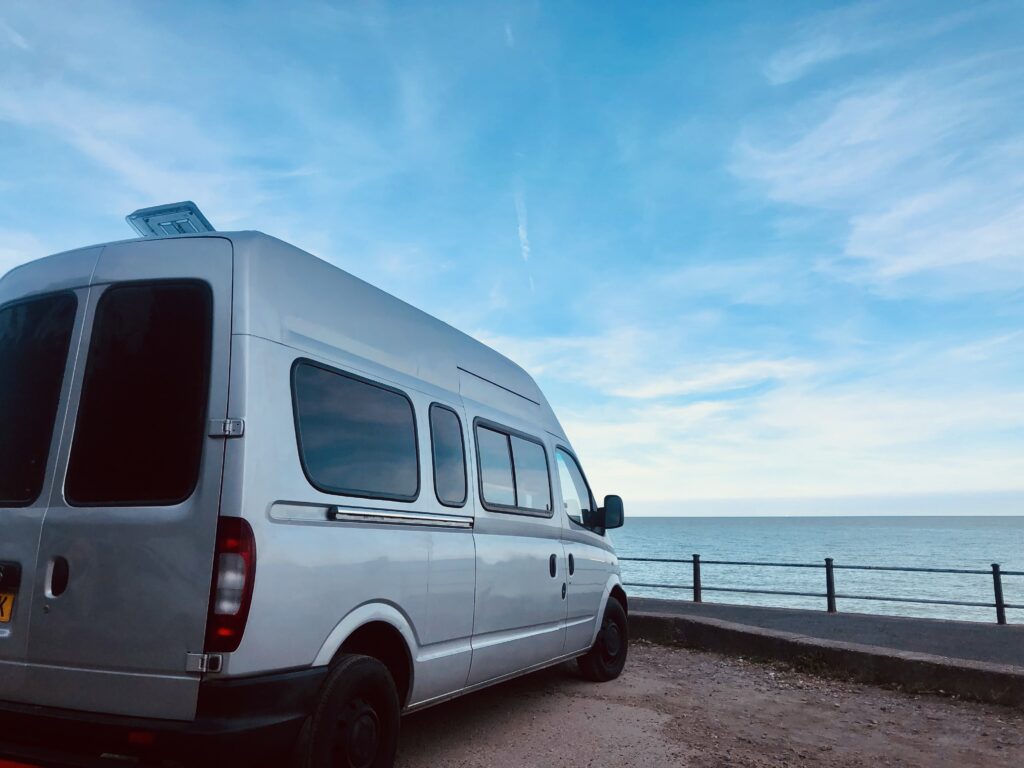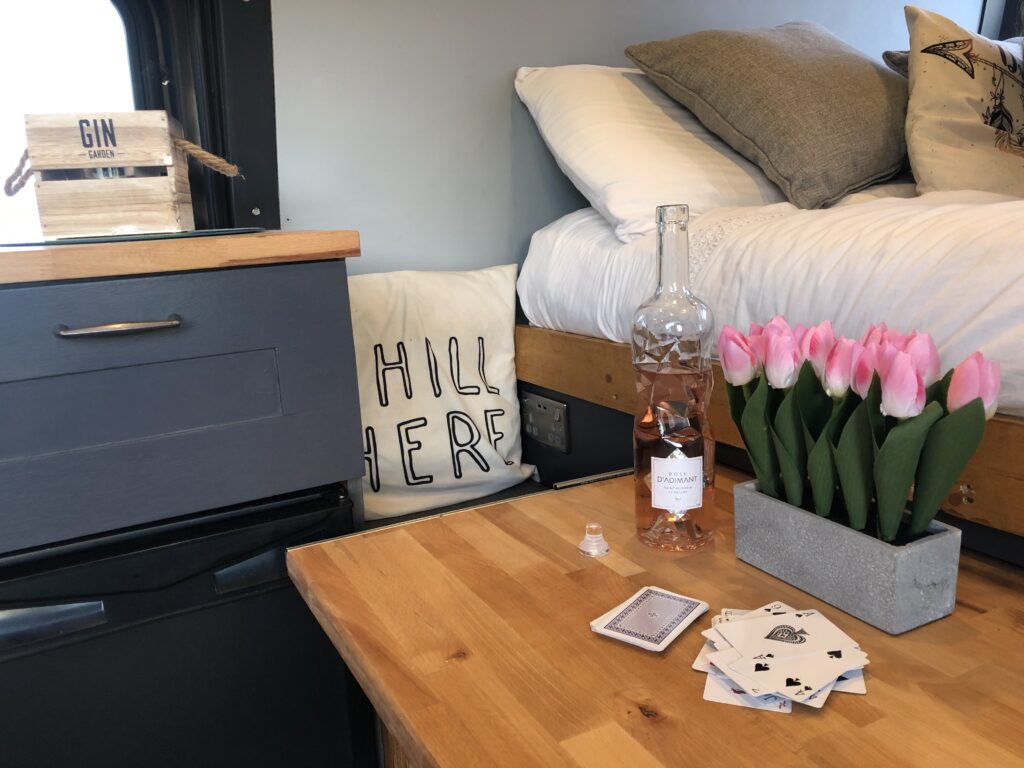 £14,995
Used
174,172 miles
3 Berths
---
---
Vehicle Description
* Fantastic van considering its age.
* Engine is bulletproof
* 5 speed gearbox
* Governor at 60MPH so been looked after
* Flies through MOT's
* Bodywork – minor bumps & bruises consistent with age
* Very well designed shabby chic interior that 'wows'
* 3000w inverter with usb charging
* split rear 2 way camera with rear view and reversing modes with remote
* Plus a guaranteed rental income between £6-10k / yearbook on sites like
https://www.goboony.co.uk/campers/united-kingdom/england/greater-london/43631
Beds Description
Large double bed that's always made
2 x small cushioned seats that pull together for a kids bed
Conversion Description
**About our Campervan**
This is a beautifully converted camper van designed to offer you all the home comforts you need while you cruise through the UK. Crafted with a shabby chic interior, the Freedom Explorer is your cozy retreat after a day of adventures.
—
*What's Inside?*
– 🛌 Comfy Double Bed
Perfect for watching a movie or dimming the lights for some downtime.
– 🍳 Fully-Equipped Kitchen
– Dometic Gas cooker & sink,
– Smad fridge, and
– All pots / pans / plates / cups etc you'd need
– Plenty of cupboard space included.
– 🍽️ Dining Amenities:
Slide away table and all the necessary crockery, cutlery, and kitchen equipment provided.
– 🚽 Built-In Bathroom:
Features a pull-out WC for added comfort.
– 🌡️ Diesel Heater:
Keep warm and snug during chilly nights.
– 💡 Modern Amenities:
– Interior LED lights,
– 3 x USB & Double Sockets for phone charging points,
– A carbon monoxide detector, and
– A fire extinguisher for safety.
– 🚿 Outdoor Shower:
Features an outdoor hot water shower for a fresh start to your day.
—
*Additional Features**
– 🌐 Electric Cable – For hook-up at campsites.
– Interior Leisure Battery and solar for when you're wild camping.
🛡️ *Privacy Guaranteed*:
Full set of curtains ensure you're completely private while sleeping.
– 🔦 *Torch Included* – For those night time adventures.
*Engine and Performance*
– The engine is a 2.5-litre diesel with a restrictor set at 60mph.
– Comfortably cruise at speeds of 60mph—ideal for A-roads.
—
**Financials**
💰 **Earn £7-10K per Year in Rental Income!*
The Freedom Explorer is not just an adventure vehicle; it's an investment opportunity!
https://www.goboony.co.uk/campers/united-kingdom/england/greater-london/43631
We've taken around £15,000.00 over the past few of years of rental income, so will recoup your investment and give you a reliable camper that turns heads and everyone loves!
—
---
---
Registered Type:
Motor Caravan - refused (on external appearance only)
Emissions Compliance:
LEZ Compliant
Driving Side:
Right-Hand Drive
Vehicle Length:
5.40 meters
Vehicle Height:
2.40 meters
Vehicle Width:
2.10 meters
Converter Type:
Professional - Handcrafted
Conversion Condition:
Excellent
Gas Sign-off:
Landlords Gas Safe Certificate
Max Weight (MAM, GVW or MTPLM):
3,500kg
Unladen Weight Verified:
Yes - the vehicle has been weighed since completion
---
---
Please note: Quirky Campers do not inspect the listings for accuracy or check campervans in person. We have asked sellers to provide evidence of certificates and paperwork however you MUST check yourself that the information provided is present and correct. You will need to exercise the normal due diligence when buying any vehicle.
---