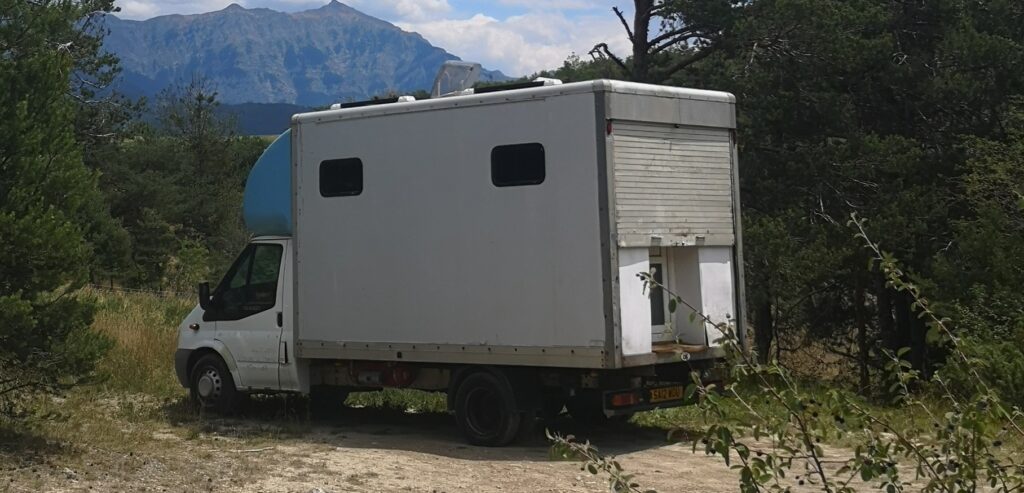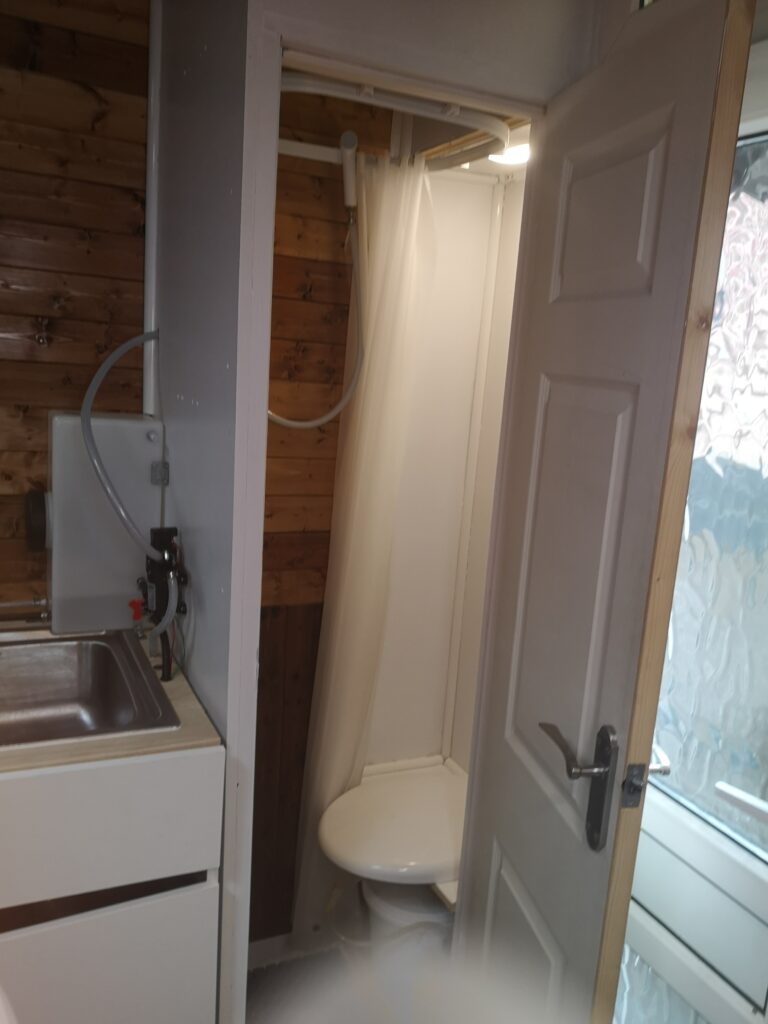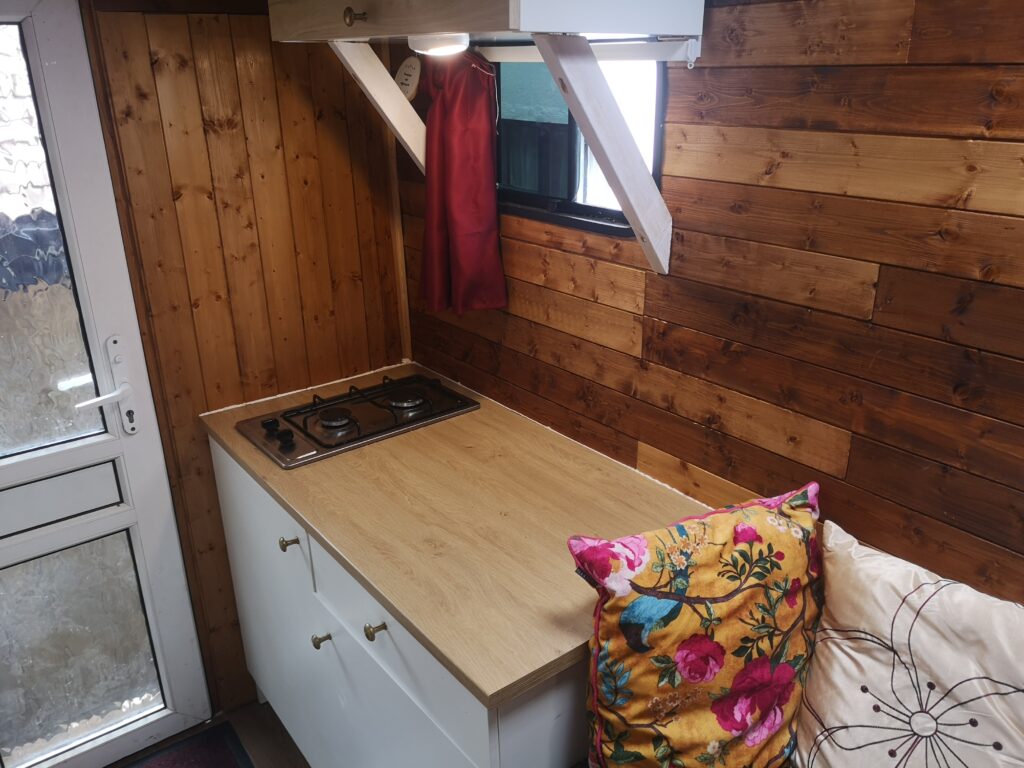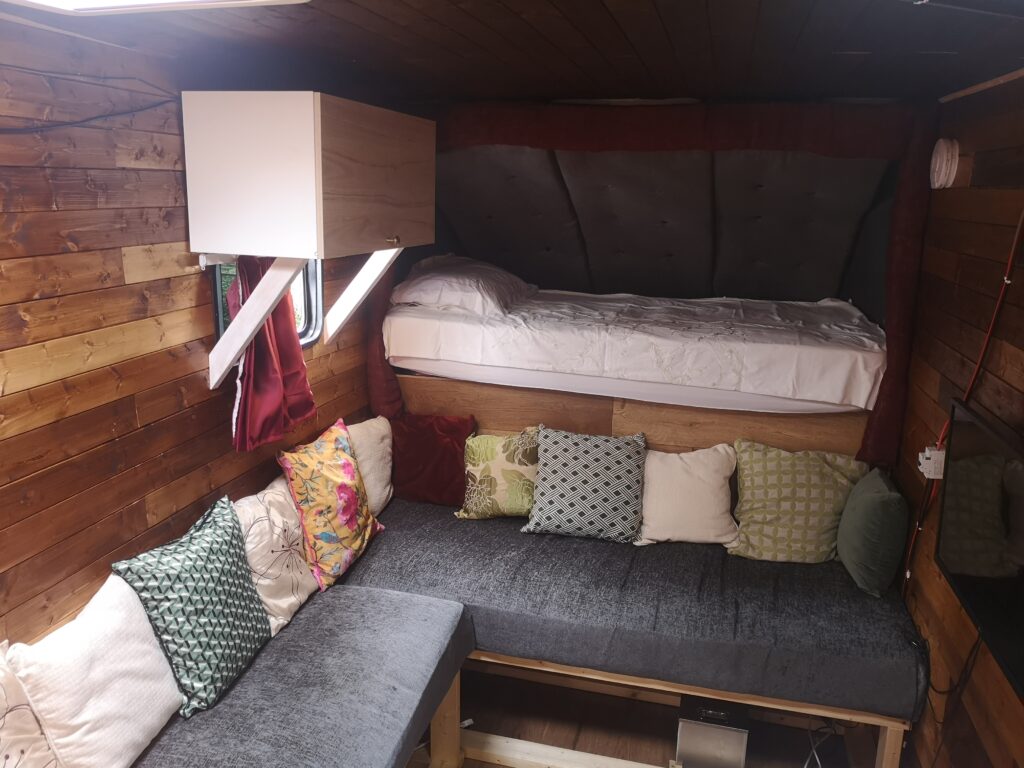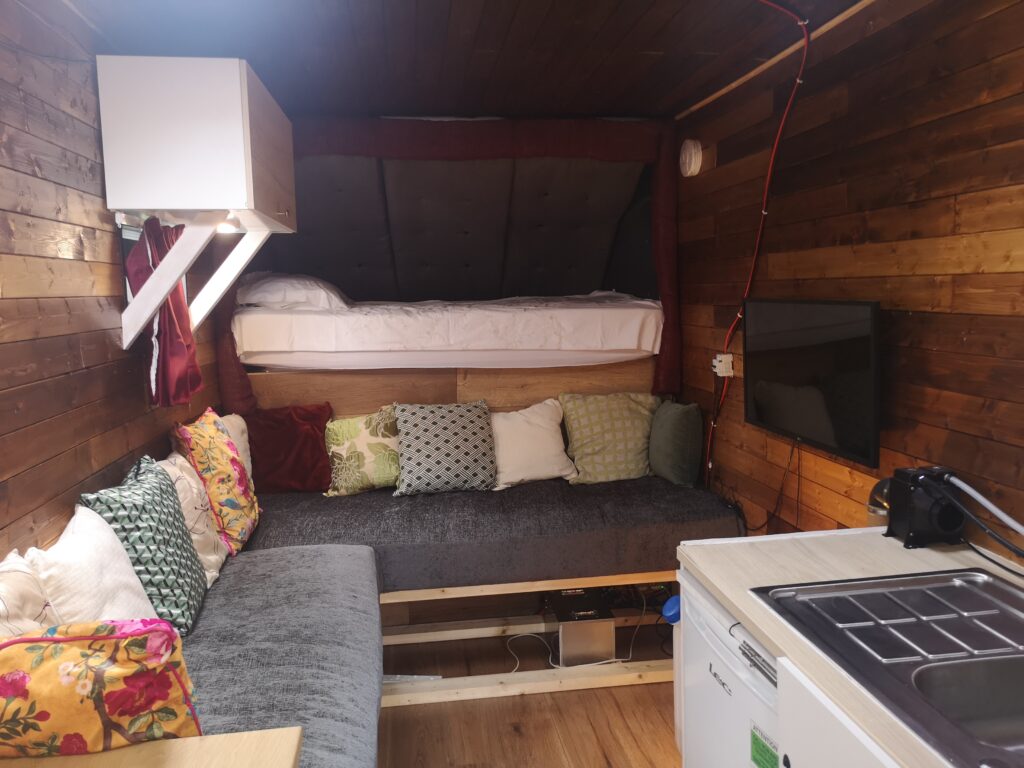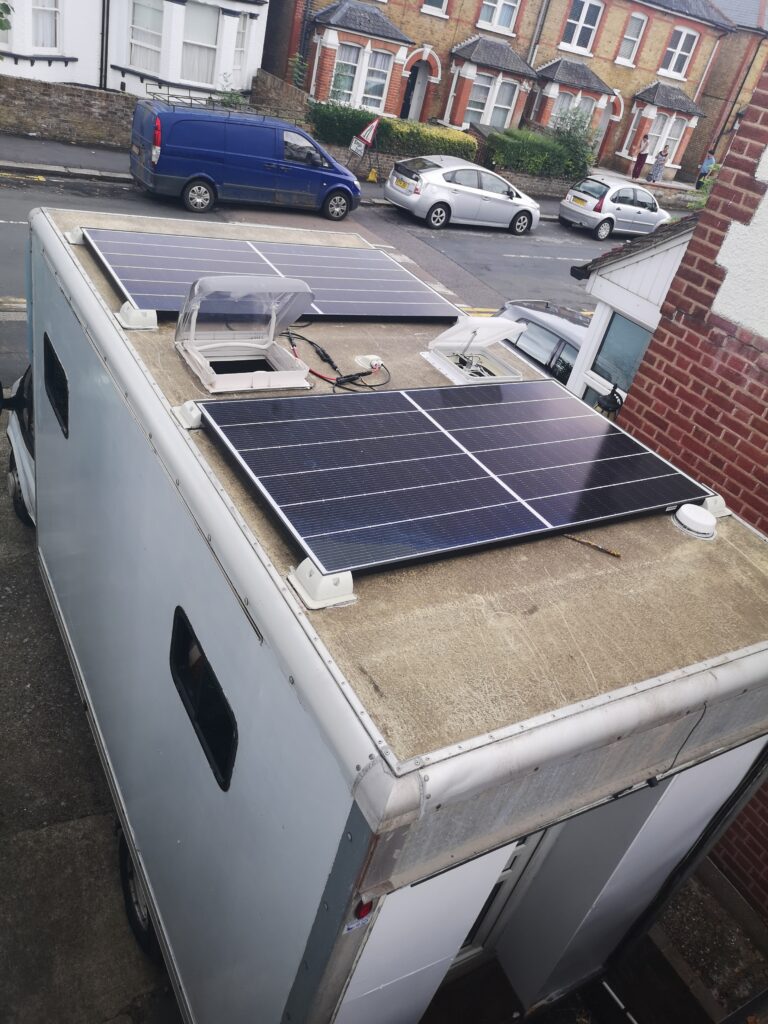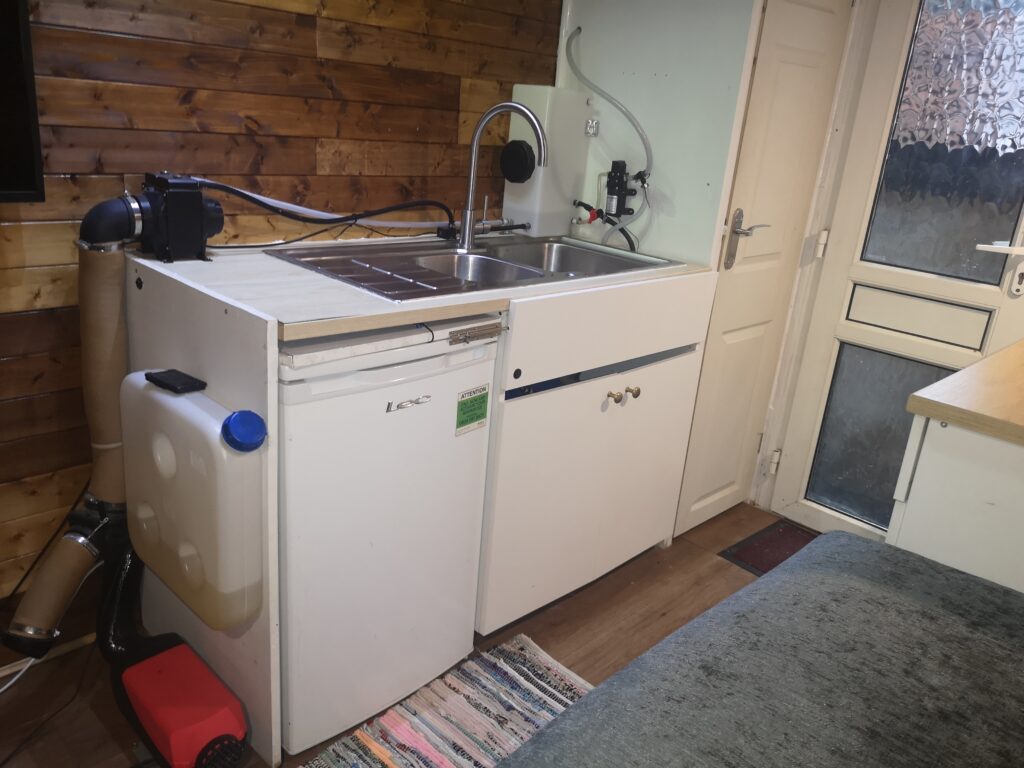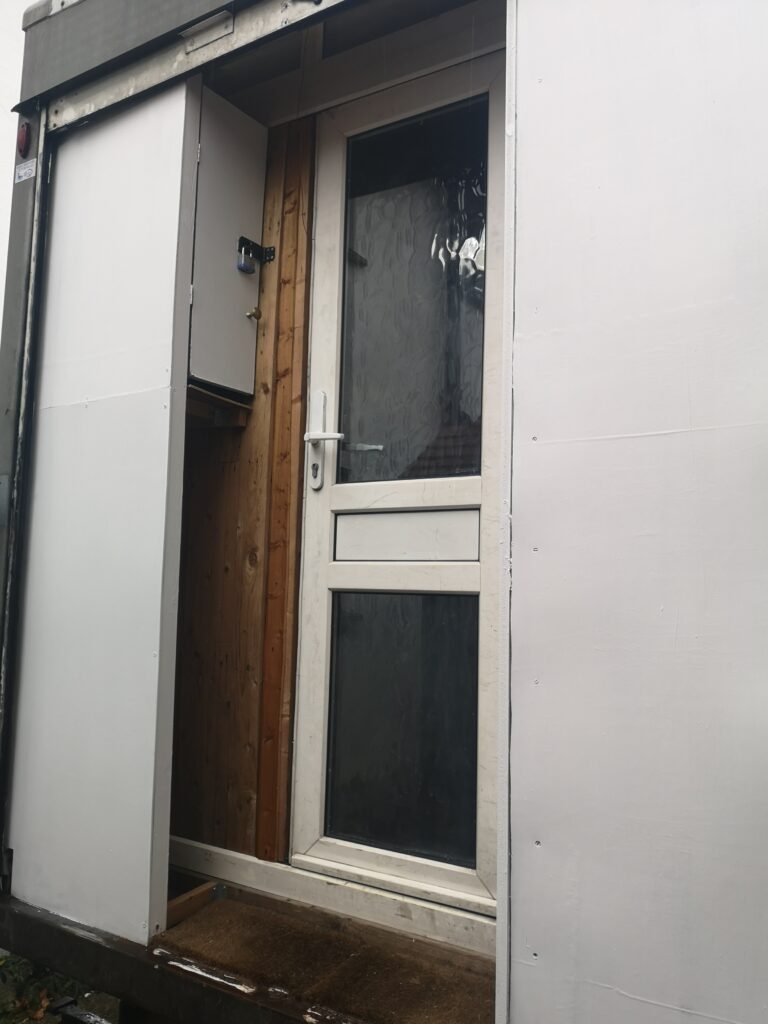 Sold
£12,500
Ford Transit 115 T350L Luton
Used
129,760 miles
3 Berths
---
---
Vehicle Description
MOT expires in 11 months
Registration no. – SA12 WOU
A few cosmetic scuffs on body but nothing serious
Version – Euro 4
Cylinder Capacity – 2402 CC
Max Weight – 3500kg
6 gears + reverse
Fully serviced in August 2021
New starter batteries – 2021
Welding on front wheal arch – 2021
New Bulbs – 2021
Engine oil filter – 2021
New front and rear disc & pads – 2021
New fuel filter – 2021
New taillights – 2021
New pollen and air filter – 2021
New rear shock absorber – 2022
Has been used full time as a campervan for past year
Runs like a dream
Beds Description
One single bed above the cab which could easily be replaced with a double bed if so needed. Sofa area comprises of two 62.5*190 mattresses which is large enough for an adult each.
Conversion Description
A cosy, well insulated, converted Luton Van with a whopping 770W of solar on the roof! Combined with the voltage sensing relay this beast allows you to keep the 12V 300AH Lifepo4 battery topped up all year round with no problems.
There's no need to give up on all the amenities you're accustomed to at home with this camper as it is fitted with a shower/toilet cubicle, hot/cold water system, gas hob, fridge, TV, microwave and loads of storage space.
12V Electronics:
300AH Battery
Solar Charge Controller (with 2 385W solar panels)
Battery Monitor
Voltage Sensing Relay
Lights
Hot and cold water pumps for sink and shower
Diesel space + water heater
Fan
12V socket
240V Electronics:
1500W Continuous Inverter (with 2 240V sockets and 2 USB sockets)
Fridge
Microwave
LPG hob ignition
31.5″ TV
2 extension leads allowing you to plug in as many devices as you could possibly need
Water System:
70L clean water tank
20L hot water tank
2 20L waste water tanks
12V cold water pump for sink
12V hot water pump for sink and shower
Bobil Vans diesel water heater attachment system
Large sink with 2 bowls
Gas system:
40L underslung LPG tank
2 burner hob
3 valve manifold allowing easy addition of more gas appliances if necessary
Gas Safe certificate (everything installed by registered professional)
The 12V diesel heater keeps the van nice and toasty all through winter and with a flip of a switch it can be used to heat up the water in the 20L hot water tank for showers.
Passenger side body of van has two tinted windows installed and the roof has vents in the shower room and main area. There is also a large skylight above the sofa which is great for stargazing. When the shutter is down the van looks very inconspicuous and is great if you want to be a bit stealthy.
There is plenty of room for storage in the cupboards, overhead cabinets, under the sofas, above the cab as well as the locker/empty space at the back of the van between the shutter and the back door.
The van has served me well for the past year from the snowiest peaks of Scotland to the scorching beaches of Marseille without breaking down once and I will be sorry to see it go. I hope it brings you as much fun as it has to me!
---
The contact details for this vehicle are no longer available because it has either sold or the listing has expired.
---
Registered Type:
Panel Van (meets DVLA standards)
Emissions Compliance:
LEZ Compliant
Vehicle Length:
6.70 meters
Vehicle Height:
3.30 meters
Vehicle Width:
2.10 meters
Converter Type:
Self Build - Handcrafted Start-up
Conversion Condition:
Excellent
Gas Sign-off:
Gas Safe Certificate
Max Weight (MAM, GVW or MTPLM):
3,500kg
Unladen Weight Verified:
No - the vehicle has not been weighed since completion
---
---
Please note: Quirky Campers do not inspect the listings for accuracy or check campervans in person. We have asked sellers to provide evidence of certificates and paperwork however you MUST check yourself that the information provided is present and correct. You will need to exercise the normal due diligence when buying any vehicle.
---