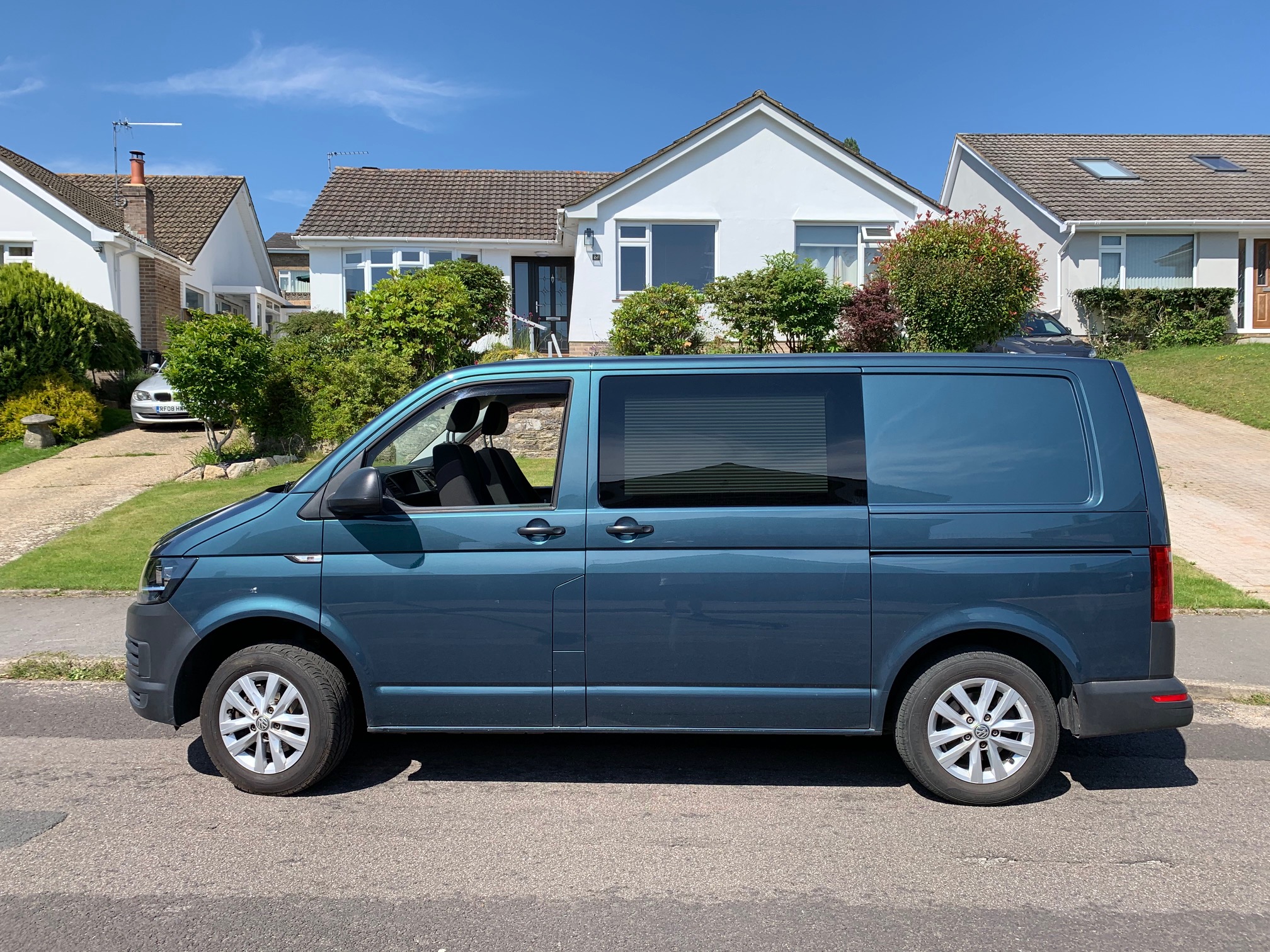 Sold
Vehicle Description
Modern looking conversion in stunning bamboo green with very low milage.
We bought the van new to convert it in to our dream camper, from factory we had Captain seats fitted, Cruise control and rear tailgate window specced.
We then had the VW California bed and rails fitted, we feel this blew the other Rock and roll beds away in both practicality and looks. You can remove the rear bed section and slide the bed back and forth, we feel this really separates our conversion from the others!
The kitchen is from Evo Kitchens and we had the whole van carpeted professionally, the blinds are from Van Shade's as well as the removable sliding door picnic table.
For reliability and simplicity we chose a "Yeti" cooler (Google these) for refrigeration. We have also had the alloys upgraded to a different VW style as shown.
Please note the van does not have Air-con as it is a startline.
Please note: Quirky Campers do not inspect the listings for accuracy or check campervans in person. We have asked sellers to provide evidence of certificates and paperwork however you MUST check yourself that the information provided is present and correct. You will need to exercise the normal due diligence when buying any vehicle.
Make and Model
VW transporter T28 102 SWB Startline
Current Mileage
19,500miles
Registered Vehicle Type
Panel Van (meets DOT standards)
1 California VW bed with rails, the rear section is easily removable allowing for extra storage.
Maximum Weight (MAM or MTPLM)
2,800kg
Unladen Weight Verified?
NO - the vehicle has not been weighed since completion
Gas sign-off supplied
Gas free