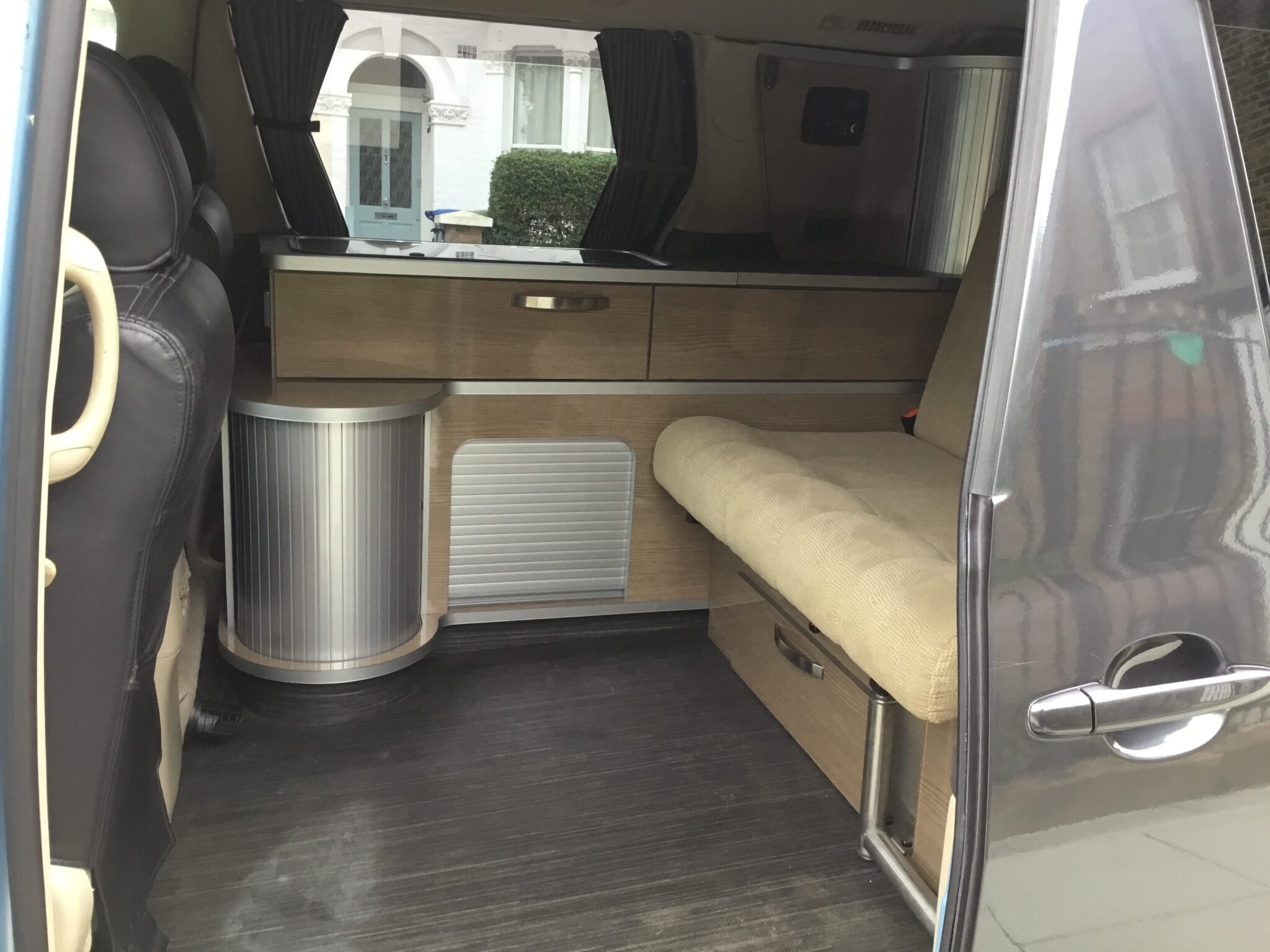 Sold
Vehicle Description
2.4 petrol with friction hybrid battery. Toyota Hybrid technology, drives 20-30% on the battery.
The battery is only 2 years old. MOT to July 2023 and regularly serviced.
This was originally a metallic light blue, and was resprayed for look, not damage.
Current mileage is 102,500.
This was imported from Japan and converted by Wellhouse in Barnsley.
Four berth, with propane cooker; sink; fridge, toilet and awning.
Thatcham alarm fitted.
This has been a trouble free, great van to both drive and sleep in.
Selling to upgrade, and because I live in the new London ULEZ.
Beds Description
Fold-down seat to bed, 39″wide and 6′ long, with thin mattress over the seat. Cosy for 2 adults, and then room for two people in the roof. This is 4 berth, but not for many nights, while it is cosy for two.
Conversion Description
This conversion was in 2018, by Wellhouse in Barnsley, who have a great reputation for the quality of their work. Good storage, and layout. See the photographs.
Registered Vehicle Type
Motor Caravan - approved
Base Vehicle Condition
Used
Transmission Type
Automatic
Converter Type
Professional - Factory Fit
Conversion Condition
Used - Excellent
Maximum Weight (MAM or MTPLM)
3,400kg
Unladen Weight Verified?
NO - the vehicle has not been weighed since completion
Gas sign-off supplied
None
Please note: Quirky Campers do not inspect the listings for accuracy or check campervans in person. We have asked sellers to provide evidence of certificates and paperwork however you MUST check yourself that the information provided is present and correct. You will need to exercise the normal due diligence when buying any vehicle.