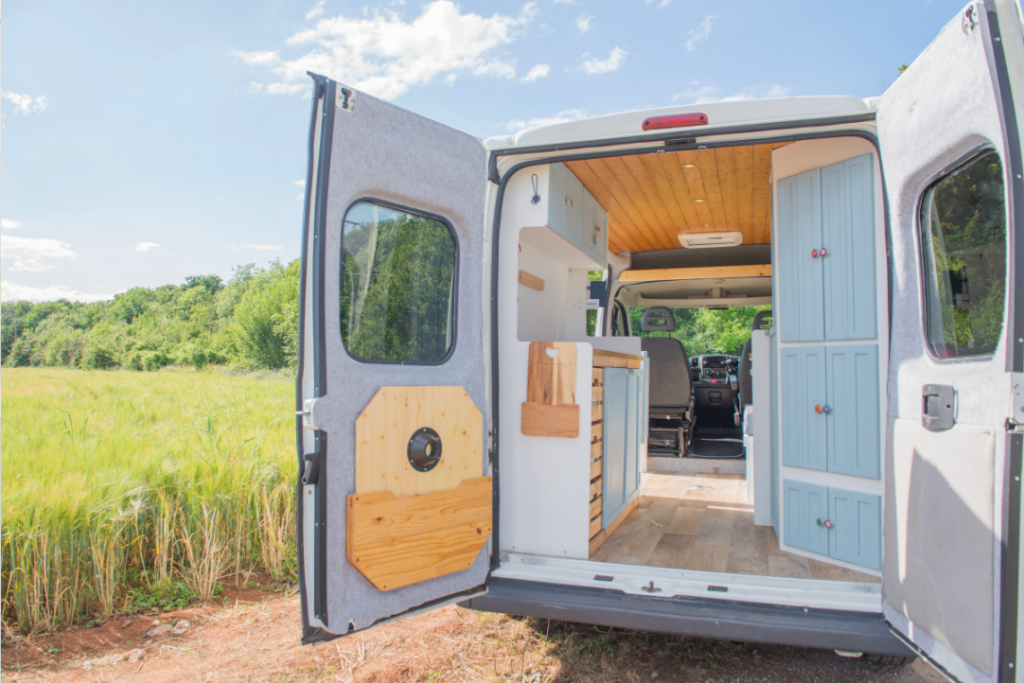 Have you heard the news? We're on the road to freedom! With the world starting to (carefully) open up again, it's time to make our lockdown holiday dreams a reality! If 2021 holiday goals are different to normal, how do you go about getting ready for your first campervan holiday this year? Whether you're an experienced camper or a newbie to van life, a post lockdown campervan holiday is going to be a bit different. There are a few more things to consider before you hit the open road to ensure that you have a hassle-free holiday whilst still having lots of fun! So read on for our our campervan holiday tips.
Preparing
One of our top tips for a campervan holiday post lockdown is to plan it out. Sure, one of the most awesome things about a camper van holiday is that you have the freedom to roam and explore life off the beaten track as you see fit.  However, with a combination of more people heading off on holidays in the UK and with more guidance on how to stay safe; you might need to put a bit more focus in to an agenda this year.
Campsites
You can still have a meandering road trip; remember that camp sites will likely be running at a reduced capacity and you will probably need to book in advance to secure a pitch.
They might have additional rules about covid protection including what type of facilities your campervan needs to have on board such as self-contained bathroom facilities. Make sure you are fully read up on what extra restrictions you might face when you park up to avoid any disappointment.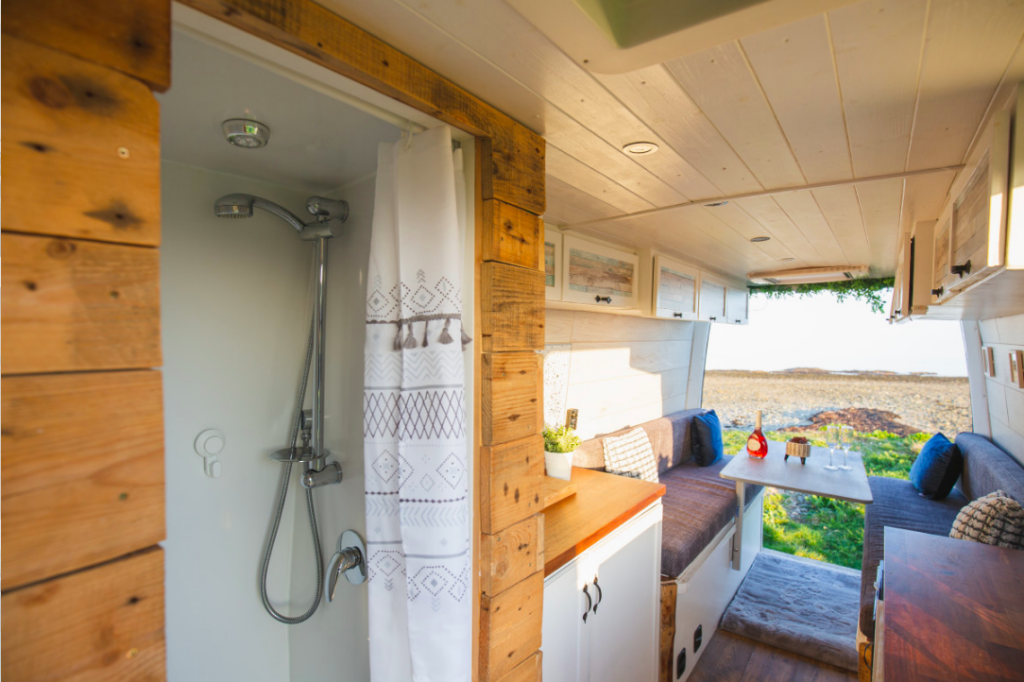 Luckily, lots of our campervans on hire have self-contained internal bathrooms. Some vans have outdoor shower facilities, and the majority of our owners are supplying portable toilets and shower tents to ensure that you can have the benefit of private facilities.
If you want inspiration for some awesome campsites to stay in, check out our blog about the top 10 campsites in the UK!
Where to Go
If you are usually heading out of the UK for your Summer holidays, a staycation might be a new experience for you. There are so, so many places to explore in the UK that rival any Mediterranean vista!
When you are thinking about planning your campervan road trip, it's a good idea to identify one or two key places you want to visit, and work out from there. That way, you can ensure you tick off your main hit list and don't spend your entire holiday driving.
First Time Behind the Wheel
If you are about to head off on your very first campervan holiday, it might also be the first time you've driven a camper! First of all, check out our top tips for first time campervan drivers to do a bit of prep trip reading to prepare yourself.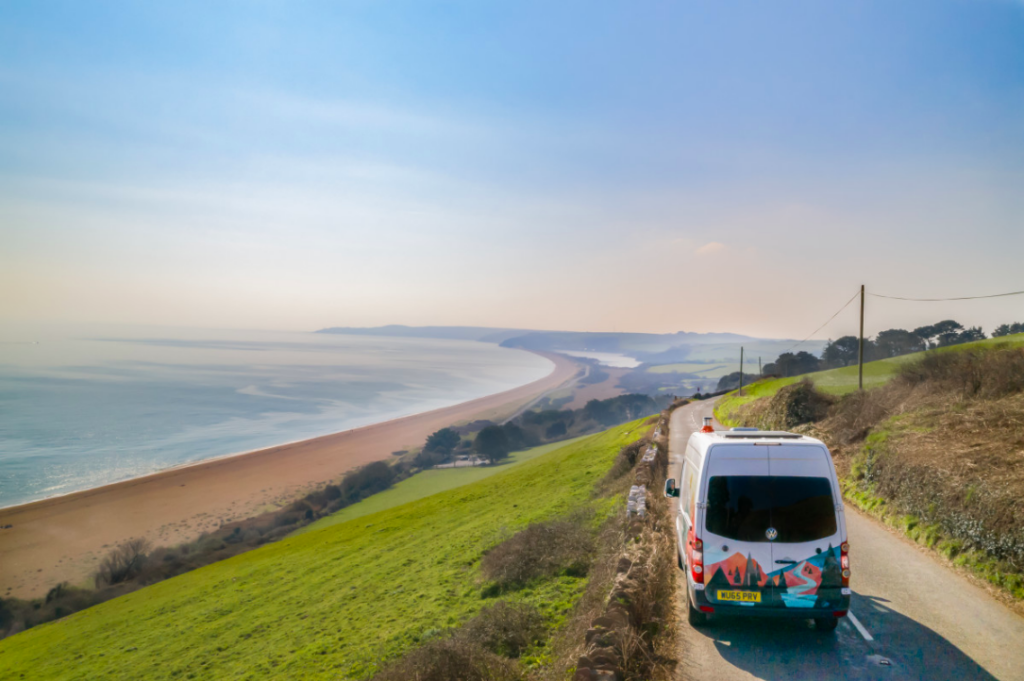 Yes, you will be driving a larger vehicle than normal but it doesn't need to be a worrying experience. Half the fun of a campervan holiday is slowing life down, chilling out, and relaxing. Make sure you apply the same approach to driving your rolling home – you're not on a rush hour commute so take time to enjoy the view and take the scenic route!
Stocking Up
Whilst shops are opening up now, it's still a good idea to take as much with you as you can to minimise the number of times you need to go into supermarkets. It's amazing what you will fit into the kitchen cupboards, so we recommend you pack more food than you might normally.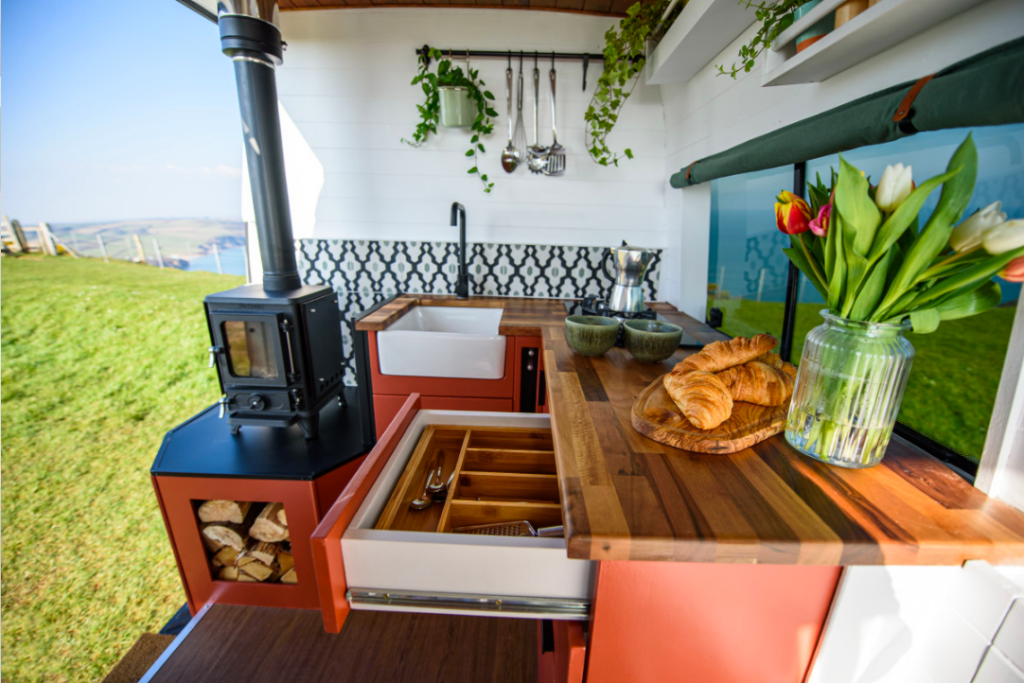 Remember that it's important to support local businesses when you're on your holidays, so if you are venturing out for supplies, consider dining out, or getting a takeaway from a local independent business who will really value your business.
The Practical Bit
Lots of people have taken the time to lovingly maintain their campervans during lockdown. This means that they will be in tip top shape when they hit tarmac once more! Of course, it helps to know a little bit about what goes on with the inner workings of a camper so that you can feel confident on your campervan holiday.
The main things to consider are where and how to refill the fuel for the heater or cooker, dealing with the electrics and getting water for the showers.  If you are heading off grid, you should also get some knowledge about how long you can stay wild camping using solar power before you need to recharge.  Check out a summary guide all about the practical side to going on a campervan holiday.