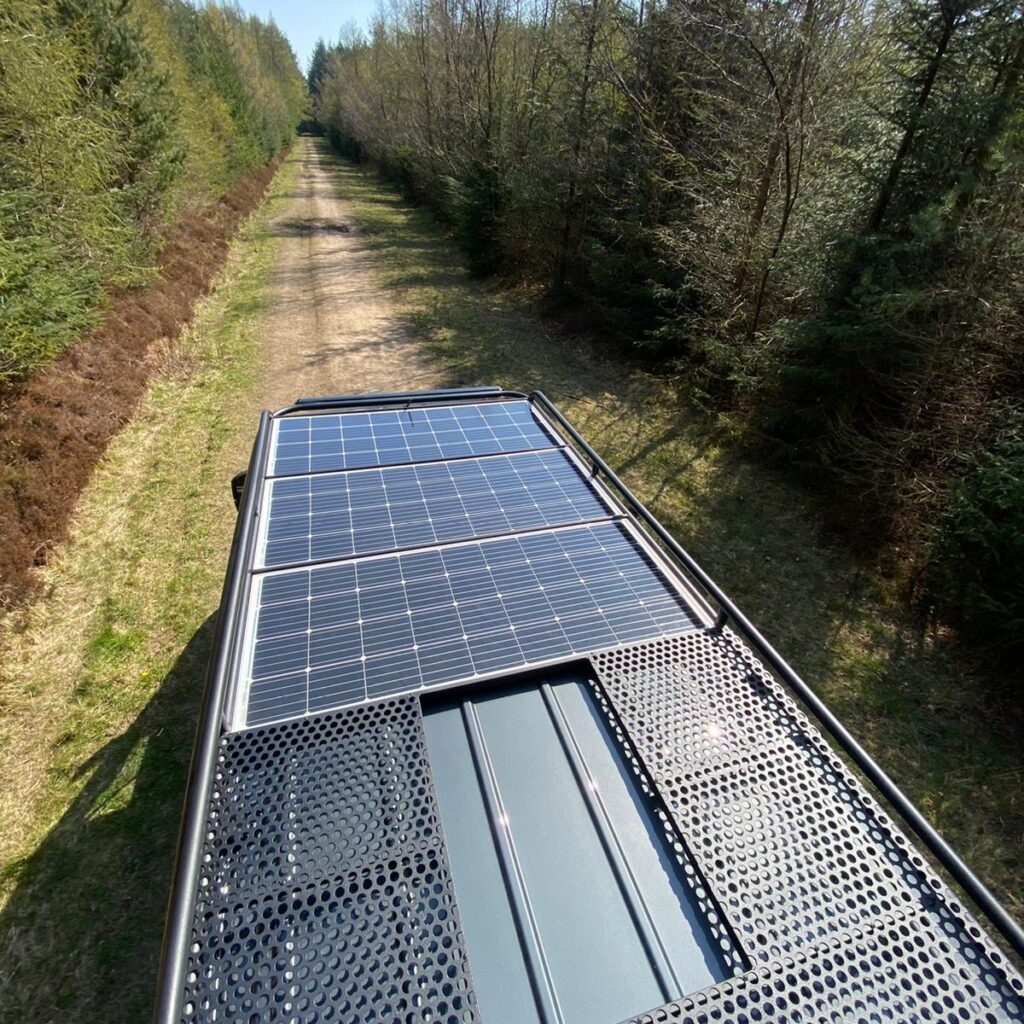 Waiting List
Get in touch to arrange your free consultation
A NEW AND UNIQUE APPROACH TO
DESIGNING AND BUILDING OFF GRID SOLAR SYSTEMS
After building our own campervan and wanting it to be as off grid as possible we realised what a minefield it was trying to understand, how to design and spec a solar system. Which components are compatiable or suitable for a certain application? How much solar do you need? What size battery bank? Lithium vs AGM Batteries?
We set out to build a system that helps our customers both design a suitable system for their requirements.
Calculating your Requirements
Solar Panels and Controller
Split and Shore Charging
Inverter
Batteries
System Monitoring
We will be looking to introduce more products to our range in the coming months as well as building similar systems for off grid tiny homes and even domestic applications.
What makes use different?
Official Victron Dealer with Good Stock Levels
Free Initial Consultation and Bespoke System Design
Free Wiring Diagram and Cable Gauge Specification
Free After Sales Support including remote system configuration
Competitive pricing for self converters and trade clients
As an active member of the Vanlife community you will often see me out in my personal VW LT35 MWB which I "finished" (Ok no van is ever truly finished) in 2021, you will see us out an about a number of shows throughout the year.
Landlords Gas Safe Certificate
Landlords Gas Safe Certificate
Guaranteed Appropriate Payload
DVLA Motor Caravan Registration
Electric Conversion Experience
Has experience with converting new electric vehicles.
Has experience with retrofitting classic vehicles.
No experience, but happy to take on an electric conversion.