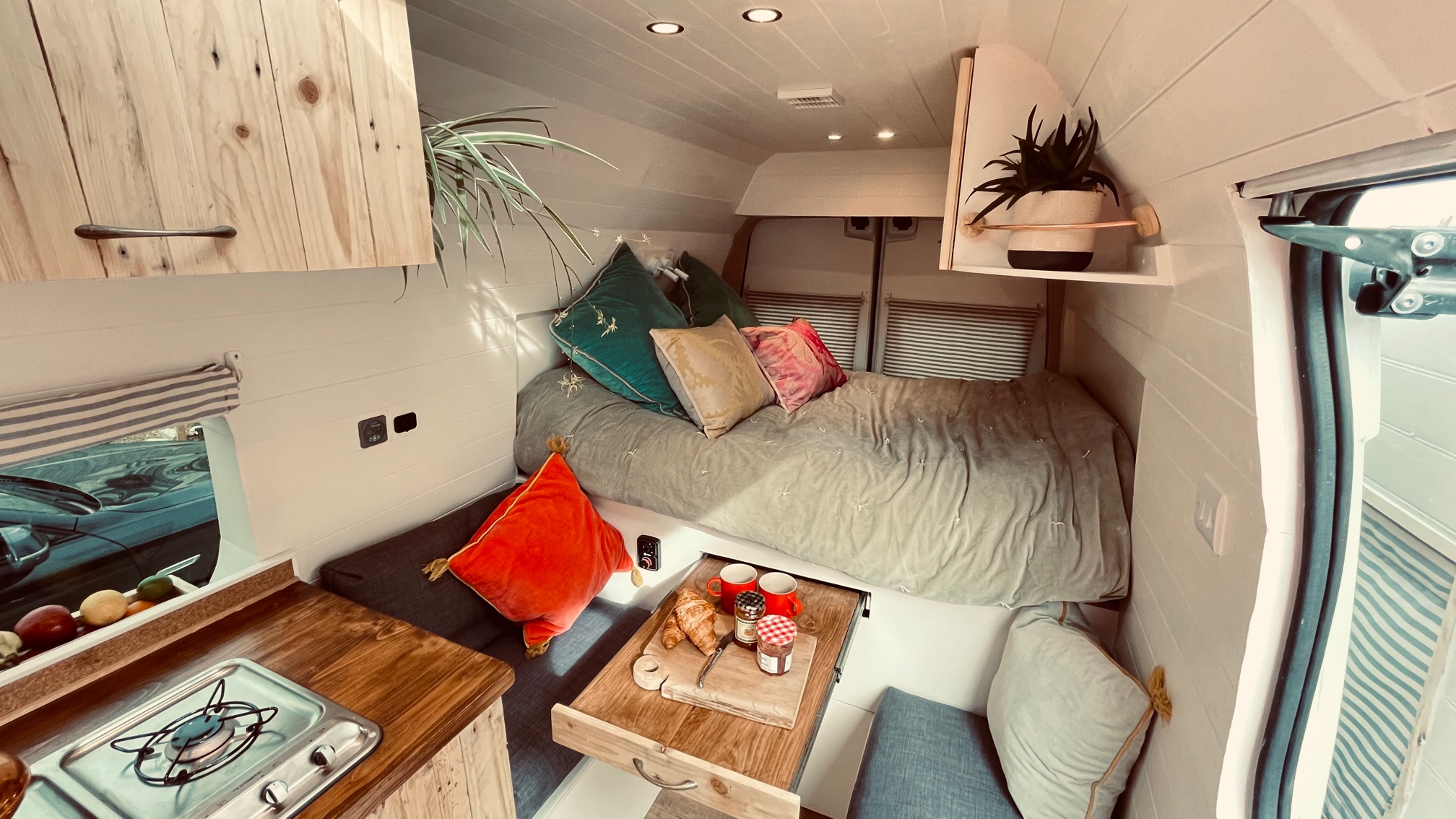 Caratel Campers is a female run conversion company creating bespoke campervan conversions in Bristol.
Our conversions range in sizes from small campervans that are used as your day to day van to a larger long wheel base vehicle. We work closely with you to create a cosy home on wheels that have all the amenities to make you feel like you are at home.
We take our inspiration from cosy cottages that embrace you as you enter and fuse this with your campervan essentials. We try to use as many reclaimed materials as possible during our build, you will be sure to find some pallet wood in all of our builds. The materials we use are sourced responsibly, locally where possible, and we keep our waste to an absolute minimum.
If you are in the market for a cosy camper that has been lovingly made in Bristol then check out the sales page on caratelcampers.com to see what we currently have on the market.
We can do full and partial conversions – we work to your brief and are happy to discuss various options to suit your needs. We have done a variety of conversions and continue to have many happy campers on the road with a Caratel Campervan. Get in touch and lets start your dream build.
Verdict:
Quirky Campers has not yet been able to verify the work of this Converters
Landlords Gas Safe Certificate
Landlords Gas Safe Certificate
Guaranteed Appropriate Payload
DVLA Motor Caravan Registration