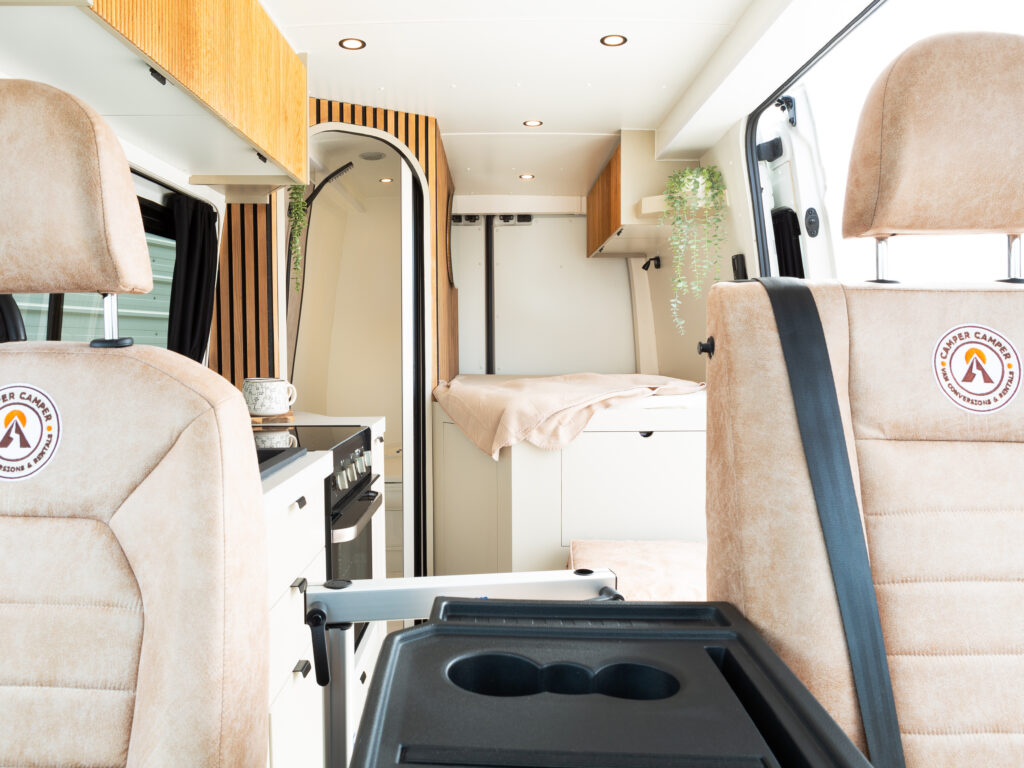 Waiting List
currently have availability to start right away.
Why us? Because here, it is always quality first. Whatever product or service you choose, it is all built on a foundation of passion, experience and customer care. Designed to perform, everything we offer is to ensure your full enjoyment comfort and safety.
We aim to keep you on the road with as little disruption to your travel plans as possible. That's why at Escape Leisure Vehicles, we only use appliances and equipment that we believe are the best. We have a great understanding of our selected products, and this allows us to give our customers the best level of support possible.
Some of our intelligent electrical setups even allow us to remotely monitor, commission and troubleshoot your system from anywhere in the world. So whether you're roaming in the Arctic Circle or cruising in the south of France, your Escape campervan has got you covered!
Our furniture is ergonomically designed using quality materials to make the most out of every cubic cm of internal space. Built to enjoy, built to last. 
Please do get in touch if you would like to know more about what we can offer. it might be the best decision you ever make 🙂
Landlords Gas Safe Certificate
Landlords Gas Safe Certificate
Guaranteed Appropriate Payload
DVLA Motor Caravan Registration
Electric Conversion Experience
Has experience with converting new electric vehicles.
Has experience with retrofitting classic vehicles.
No experience, but happy to take on an electric conversion.