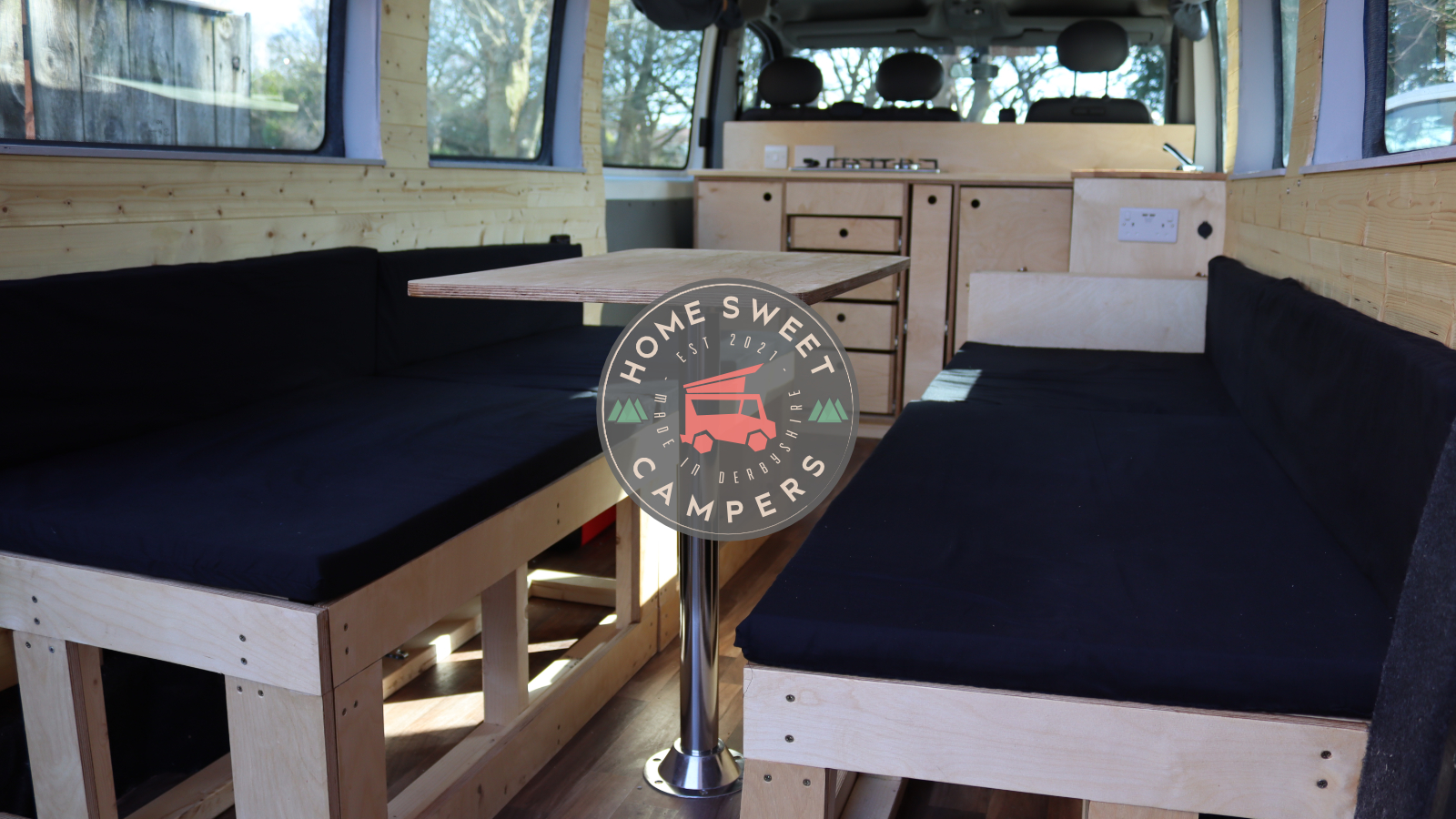 Home Sweet Campers is the team effort of Gareth, Katie and Megan (our 3 year old!). Megan is the boss, and we just follow along. Apart from when she decides to sit in puddles (no, really.)​
We are based from home, just outside the Peak District. We have just finished a Renault Master conversion, and are midway through a Hyundai iLoad Pop Top conversion, with another van arriving soon as well.
If you're looking for an affordable Family Campervan Conversion, then do get in touch. You can see on our website details of the conversions we have done, and please do give me a call if you want to ask any questions, etc.
We are based from our home in Chesterfield, Derbyshire – so we don't have a fancy workshop or anything. Which may slow us down a little in winter, but if helps us keeps the costs down significantly.
Whilst we have installed Windows & Roof Vents in our own conversions in the past, we are not at a stage to offer this to commissions yet.
We are a growing business, but this will be reflected in the price – if you're looking just to get a conversion over the line, or you're desperate for one for summer without paying over the odds, please do get in touch, and we'd be happy to have a conversation. 🙂
We started out simply converting our own van 2 years ago, and realised how much we love it, and we now do it full time. We understand that not everyone wants to pay insane amounts of money for a van, but at the same time, want something that feels like luxury!
Thanks for taking time to check out our advert,
Much appreciated,
Gareth & Katie
Verdict:
Quirky Campers has not yet been able to verify the work of this Converters
Landlords Gas Safe Certificate
Landlords Gas Safe Certificate
Guaranteed Appropriate Payload
DVLA Motor Caravan Registration