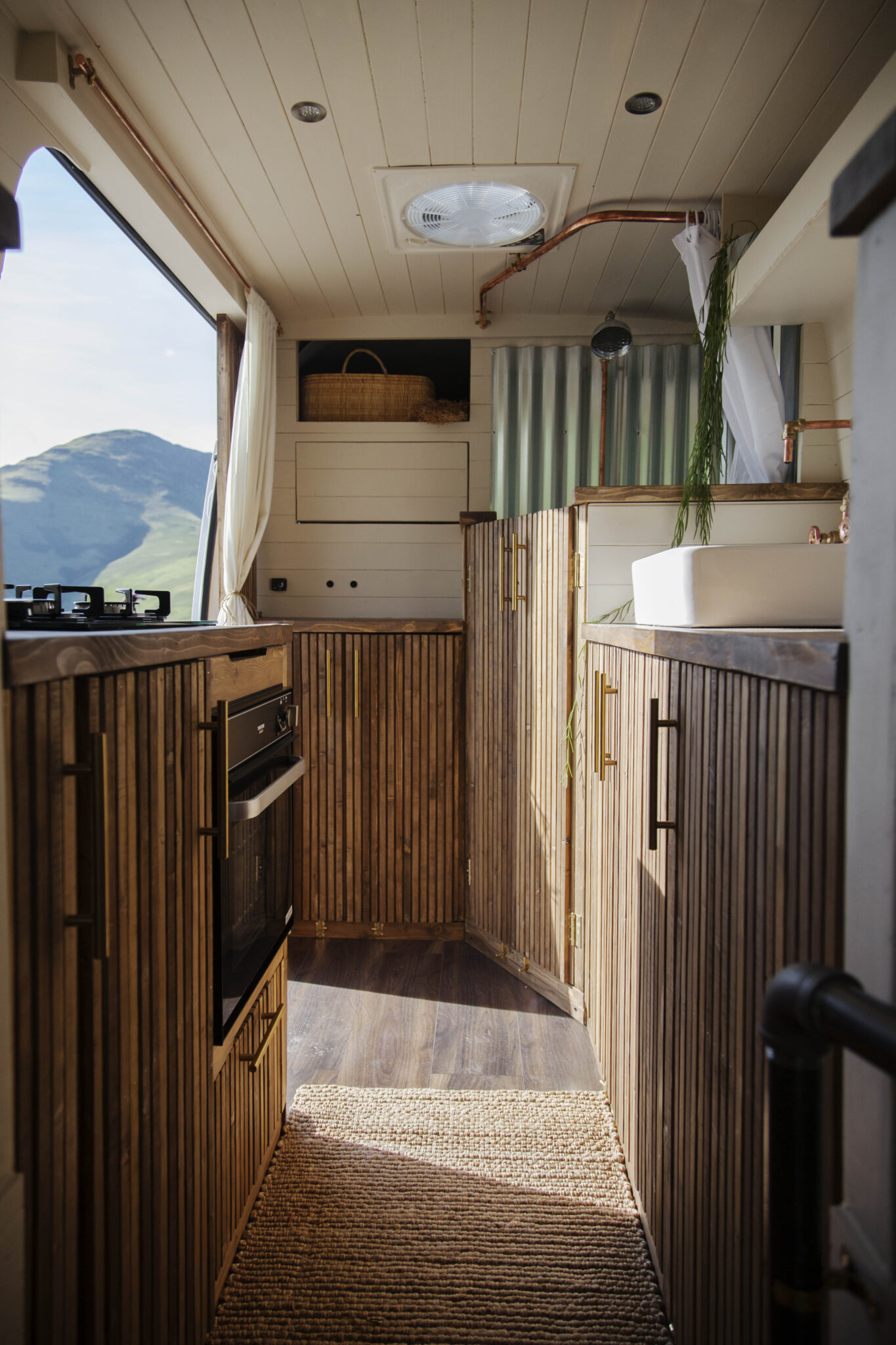 After trialing out camper designs & living in them full-time in Australia & Scandinavia, we've been creating unique off-grid, tiny-homes-on-wheels ever since. Huge advocates for living life outside & believers that the space you live in should inspire you, our renovations are designed for a beautiful journey.
 Each camper van conversion is totally handcrafted and led by design, a design that makes living on the road functional and relaxing.
Sometimes you may see a brand new conversion available for sale, we love to come up with new concepts every now and then.
If you would like to us to convert your own vehicle, we have a few finished designs that we take commissions for. Our most recent design 'Olive' has been a popular choice, and is based on a Mercedes Sprinter LWB Van (but would also suit a VW crafter LWB).
We are happy to reserve a build slot for you and have space throughout the year. A conversion is in our workshop for 2-3 months.
Over the years we have mastered many skills required for a sophisticated build that still feels authentic and handmade, if you want to work with us its probably because our builds look unique, personal and more like a tiny home than a van.
Throughout our builds you'll find lots of personal touches but some of the main features of our conversions include a spacious kitchen / bathroom area with oven, hob, sink and plenty of storage. We also make big beautiful showers to fit two, ones that allow you to watch the rain fall or the sun set outside of the window whilst taking a hot shower.
The bedroom area is generally a large seating, dining and sleeping area that feels open and cosy, with extra windows and skylights.
If you have any questions we're always happy to chat, so pop us a line or give us a call.
Happy travels! Chloe & Talib x
Verdict:
Quirky Campers has not yet been able to verify the work of this Converters
Location
Cresselly, Pembrokeshire, United Kingdom
Waiting List
2-3 months for completed conversion
Landlords Gas Safe Certificate
Landlords Gas Safe Certificate
Guaranteed Appropriate Payload
DVLA Motor Caravan Registration