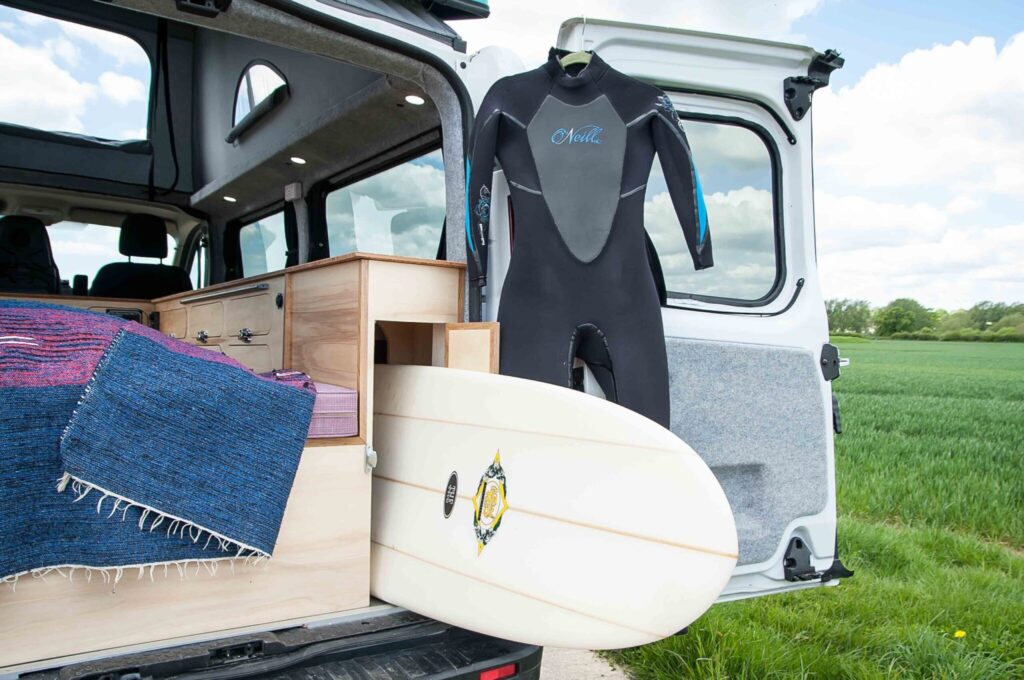 Waiting List
3 months for full conversions
Love Campers is a family run campervan conversion company specialising in creating beautifully designed, hand built, artisan campervans.  Our workshop team that will build your van, is led by master craftsmen with decades of experience in wood and metal.
We bring high level design and skill together with our passion for creating campervans, serving customers across the UK and around the world, from Germany to Singapore.
We can convert any type of van for you, from small micro campers to larger long wheel based vehicles, and everything in between. We design and create stunning interiors for our customers, using high quality and sustainable materials, with lots of  wood and natural products. We make the absolute best use of space through our bespoke carpentry and metalwork.  We have designed some of our own products, for example, our innovative rocknroll beds, and semi-fixed bed designs.
We are committed to sustainability and our off-grid camper conversion options will help you holiday in a responsible way.   For those who already have a campervan, we can help you find ways to "green" your campervan without costing the earth.  
Our builds are tailored to your needs and tastes, and customers have lots of input into the look and feel of the finished product.  So whether you want a tasteful classic with tweed upholstery, or something a bit more quirky, we can help you manifest your dream campervan.
We are an inclusive company and have enjoyed building several accessible campervans, including a wheelchair accessible large van, and an accessible day van. Our poptop roofs, solar panels and round porthole style windows mean our vans are perfect for wild camping but equally at home at a camping or glamping site, if that's more your sort of thing.
Alongside our own products, we fit a range of high quality parts, and are authorised agents and converters for Reimo, the legendary German campervan specialists. We have been trained at the Reimo headquarters in Germany, so all our work with Reimo parts carries the Reimo warranty.
We have a range of customizable designs for small, medium sized and niche campervan conversions such as the VW Caddy, Mitsubishi Delica, VW Transporter and Ford Transit Custom.  We also carry out bespoke builds in larger vans such as VW Crafter, Mercedes Sprinter, Fiat Ducato and Citroen Relay.  We can source or help you source a base vehicle. 
Our vans come with a 12, 24 or 36 month European-wide warranty covering both the conversion and the vehicle. We are always available for aftercare and trouble-shooting.
✔ Conversions are Ready for Hire.
Landlords Gas Safe Certificate
Landlords Gas Safe Certificate
Guaranteed Appropriate Payload
DVLA Motor Caravan Registration
Electric Conversion Experience
Has experience with converting new electric vehicles.
Has experience with retrofitting classic vehicles.
No experience, but happy to take on an electric conversion.