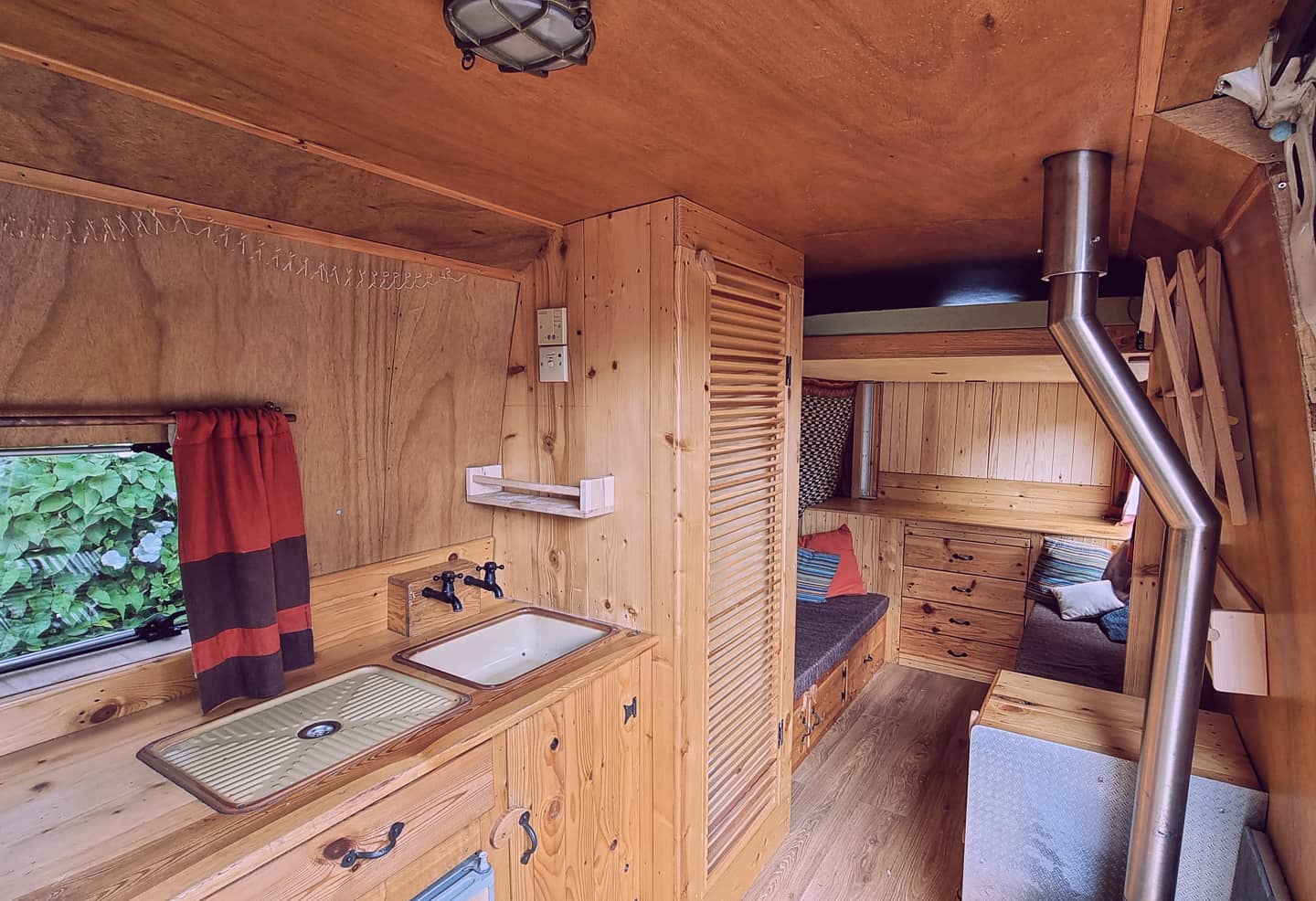 Hi there and welcome. Let me introduce myself..
With 15 years of engineering experience in the architectural and aerospace sectors and a skill set that includes but are not limited to carpentry and cabinet making, metal fabrication, welding of mild and stainless steel as well as aluminium, 12v and 240v electrics, plumbing, general vehicle mechanics and CAD design, as well as 15 years experience of converting vehicles and full-time van/truck living, I know exactly what works and what pitfalls to avoid in building your perfect camper or full time, live-in vehicle.
I have the ability to help you design and achieve your dream build and can help you visualize and fine-tune your design using 3D CAD before you even buy a single piece of wood, helping you to make the most of your available space. Using the newest Virtual Reality technology you are even able to immerse yourself in your design, take a virtual walkthrough and inspect it from every angle as if standing in it for real, enabling you to get an actual feel for your space and adjust it to your needs, all before screwing a single screw!* **
My engineering and fabrication background allows me to create custom solutions so your build will not be limited to what is available "off-the-shelf". Think custom raising beds, cab cut-throughs both for vans and large trucks, custom underslung aluminium/stainless steel storage boxes and water tanks, roof racks, ladders, bike/bicycle mounts etc. The list is never-ending..
My carpentry skills allow me to create any style of interior, from ultra-modern to farmhouse chic, utilising any material from modern, super lightweight veneered plywood, to hardwoods, softwoods or even reclaimed timber and using CAD I can design and have parts CNC or Lazer cut for a fast turn around and superior accuracy.
Very few conversions today are complete without a few mod cons and I am not only able to install most things from USB sockets, mains hookups, inverters, sound systems, televisions, solar systems, projectors, calorifiers, heating and air conditioning, fridges, cookers, water heaters, reversing cameras etc. but I am also able to integrate your chosen items sensitively,  seamlessly and safely into your chosen design. I am also able to fabricate and install custom wood/multifuel burners, made specifically to fit your vehicle, either from mild or stainless steel.
I have a fully equipped workshop located in between Truro and Falmouth where I am able to work on your vehicle, from vans to 7.5t trucks, securely and undercover. So no matter the weather, I can fit that new window, skylight or vent. Alternatively and depending on your particular need, I can also come to you.
I am able to assist with any stage of your build, from help and advice to full CAD design, to fitting a window, cooker, fridge or skylight, designing and installing your solar system, building cabinets for you to fit yourself or a complete build from start to finish. You are able to choose how much or little you want me to do.
So don't hesitate, contact me today for a friendly and professional service!
*Only available with full design service.
**VR headset required
*** Gas Safe certificates and 240v sign off via external providers.
Verdict:
Quirky Campers has not yet been able to verify the work of this Converters
Location
Perranarworthal, Cornwall, United Kingdom
Landlords Gas Safe Certificate
Landlords Gas Safe Certificate
Guaranteed Appropriate Payload
DVLA Motor Caravan Registration