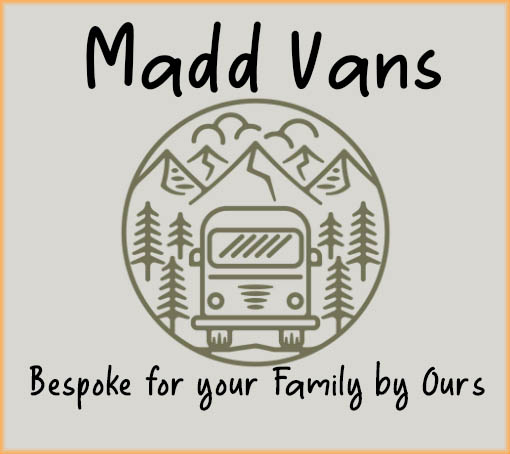 At MaddVans.co.uk we have a small team that create your Dream Van.
We provide genuine Bespoke Campervans. We have no set plans or layouts we work to. We work to your needs and budget.
Beth is our experienced designer who will sit down with you (face to face or virtually)  to ascertain what you want your van to do for you, how you want to use it, what styles you like and what type of people you are. From there we will create a mood board, example layout and estimate. This is not set in stone.
The next step would be another consultation to firm up details and check you are happy with every element. Then a detailed plan is created, showing all elevations before any work begins.
We are more than happy to source a base vehicle or equally happy for you to provide us with one.
Once your project is underway you will have regular photo updates as well as being able to contact us freely. 10-12 weeks later you have your Dream Campervan.
But our services do not stop there, as we know the van inside out we also offer a 6 month free service for any additional information / help you need with your conversion and can even retro fit some elements you need.
Look forward to working with you.
Verdict:
Quirky Campers has not yet been able to verify the work of this Converter
Landlords Gas Safe Certificate
Landlords Gas Safe Certificate
Guaranteed Appropriate Payload
DVLA Motor Caravan Registration