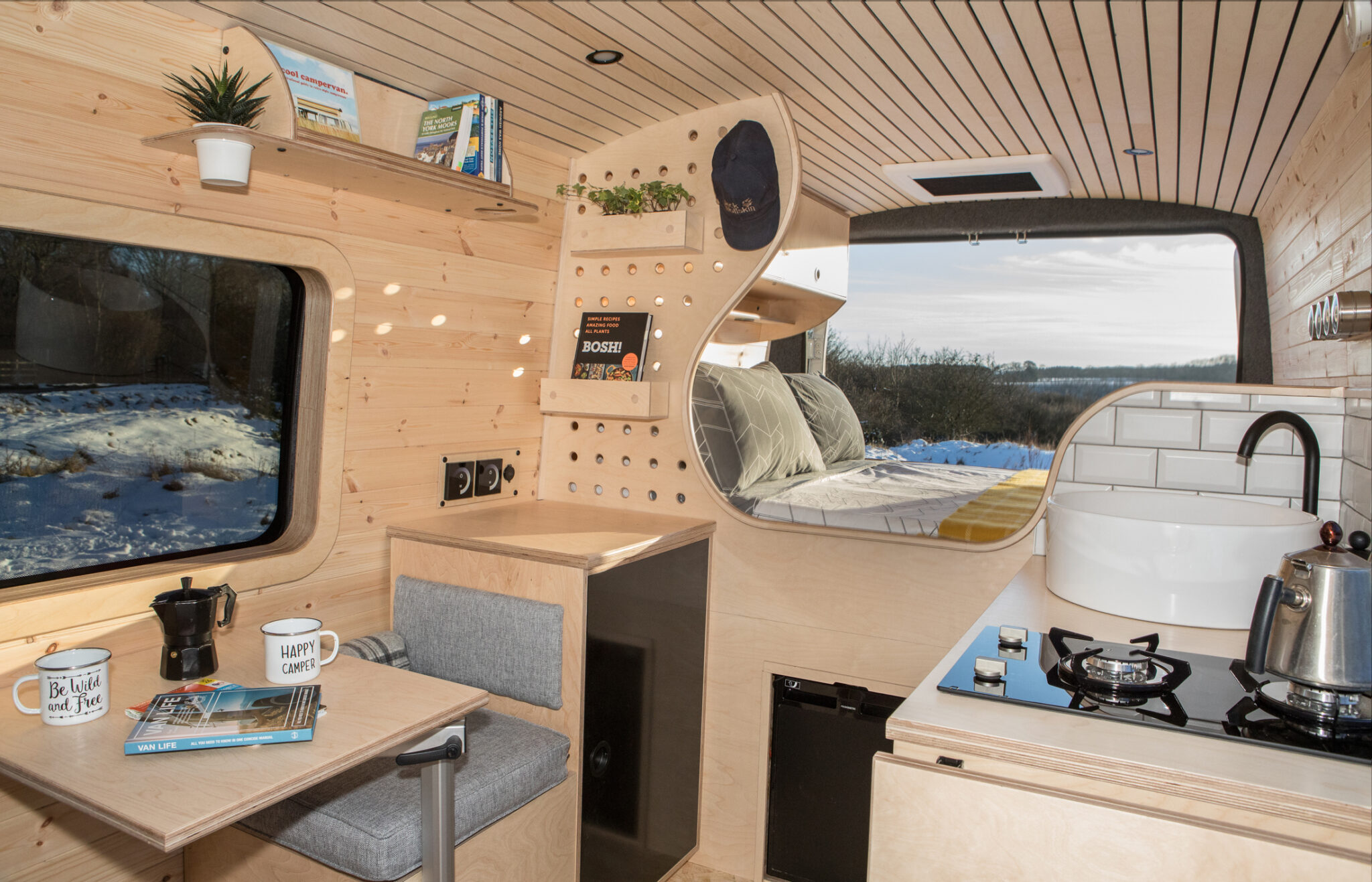 Based in North Yorkshire, our focus at Nordic & Wild is on designing and building Scandinavian inspired campervans that combine clean, minimalist style with the functionality to enable you to get out and explore more.
As with many converters, our passion for vanlife is born from a love of travel and many months living full time on the road while travelling through Europe. This experience enables us to ensure that your campervan conversion performs exactly how it needs to for days, weeks or months of adventures.
Our style and designs combine wood, especially birch-faced plywood, with neutral tones, to create a living space that will make you want to stay inside more than you really should.
If you're looking for a campervan conversion that has been thoughtfully designed as well as functionally thought out then get in touch for a chat. We're confident that we can work with you and your ideas, to deliver a conversion that will give you so much more than just a campervan.
All our campervan conversions come with a Habitation Certificate, 12 months aftercare and 24/7 support on the phone should you need a refresher on any aspect of your campervan.
Verdict:
Quirky Campers can verify the work of this Converter meets our standards
Location
Ryedale, England, United Kingdom
Waiting List
Taking bookings from June 2021
Landlords Gas Safe Certificate
Landlords Gas Safe Certificate
Guaranteed Appropriate Payload
DVLA Motor Caravan Registration