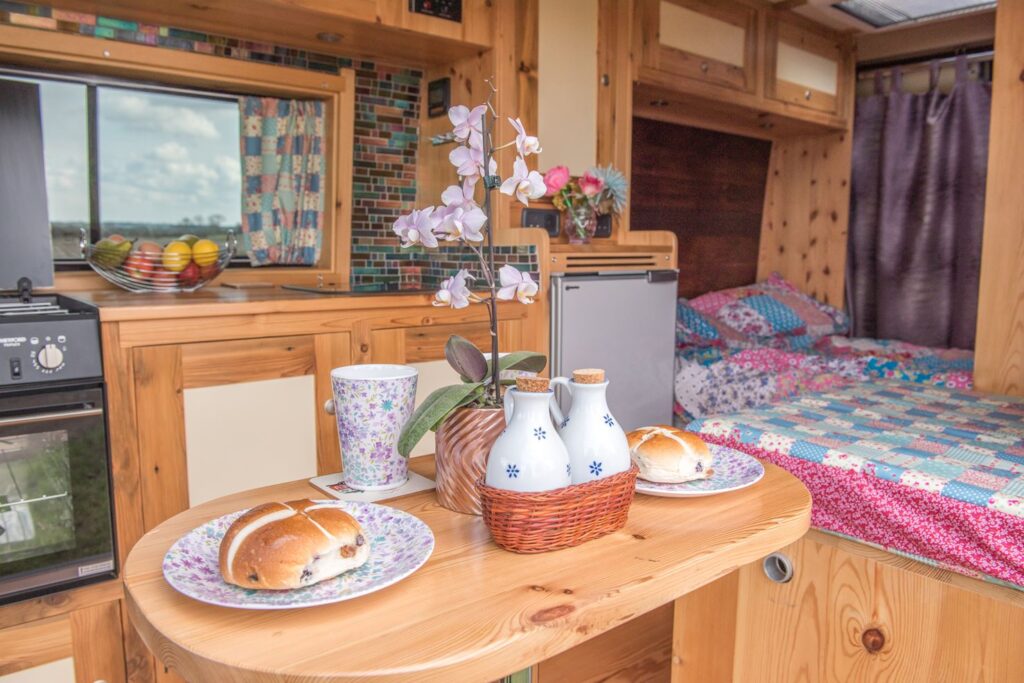 Waiting List
We are usually booked up for 4 to 8 months in advance depending on the time of year
Off Grid Campers is a Cambridgeshire based, family run company specialising in camper van conversions. We are unique in that all our cabinets are made from recycled timber by our carpenter who has nearly 30 years of experience and is a Member of the Guild of Master Craftsmen.
We do not supply or fit kits as we feel that each van needs to be fitted out to each individual client's needs. We work closely with you to design and build your van so that your specific requirements can be met. At the time of writing there are three of our creation listed on Quirky Campers: Angel in Maidstone Raelene which is our van based here in Cambridgeshire and Spirited Away on the South Coast. We would encourage you to take one of our creations away for a weekend to experience the quality and attention to detail.
We cater for all needs from festival vans, weeks away travelling of the full time "off grid living" version.
Neville is a bona fide master carpenter with decades of experience.  We are proud to be listing his beautiful work on our website and hope many more will follow. With Neville you are in a safe pair of hands.
Verdict:
✔ Quirky Campers can verify the work of this Converter meets our standards
Landlords Gas Safe Certificate
Landlords Gas Safe Certificate
Guaranteed Appropriate Payload
DVLA Motor Caravan Registration