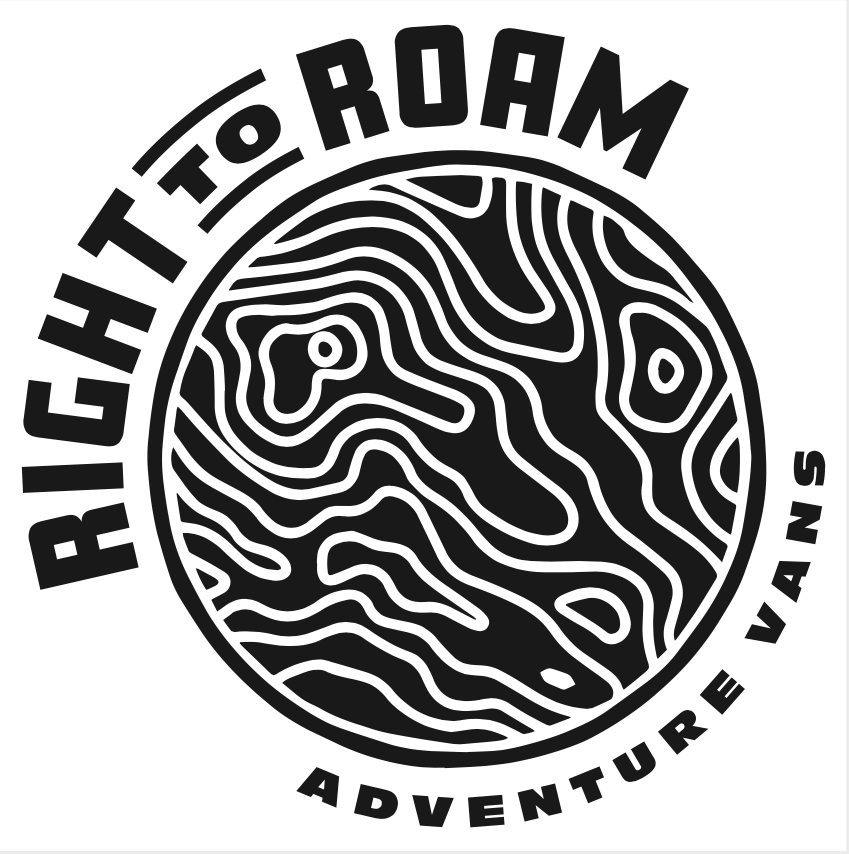 Waiting List
Next slot is December 2022
Now also offering:
Window fitting services for all makes and models of van
Skylight fitting including Maxxfan and Heki Midi
Poptop fitting as a registered Reimo Fitter
Bespoke vent window covers in your choice of fabric or our signature Linen fabric with brass clasps, leather straps and blackout fabric
Awning fitting service
Sidestep fitting service 
Bespoke kitchen manufacturer
or Full Conversions undertaken
At Right To Roam Campervans Ltd we create contemporary Off Grid Adventure Vans, giving you the finest luxuries in the wildest of places. 
We are based in a prime location in East Sussex which is easily accessible from London or Mainland Europe. 
You'll find us hunkered down in our purpose built timber framed workshop, nested amongst ancient bluebell woodlands at our home address. 
We live and breath campervans, and love creating bespoke dream vans for our clients. 
A little bit about the dream team:
In the workshop we have the very talented master craftsmen Joel and Nicko. Their multiple skills have developed over the 10 years they have been working together on house renovations and an award winning new build eco house. They're now using these skills to create the most beautiful Adventure vans on the UK market. They both oversee every part of the build from joinery, carpentry, window fitting, solar kits,LPG gas fitting, plumbing and electrics. There really isn't a part of the van build they dont know inside out and complete to the highest standard.
In order to meet these extremely high standards, we also have Matt Richmond – qualified electrician onboard who focuses solely on the technical 12v Victron kits we fit into the vans. Once each setup is complete he tests the system and signs it off giving both a 240v and 12v electrical certificate. 
The design work for the builds is done by the very talented Immy. She has a breadth of experience as an interior designer and decorator on luxury new builds and house renovations as well as running a high end glamping business. She prides herself on her customer relations and loves working with customers to create the van of their dreams. Immy works with the clients from start to finish, developing on their initial ideas and ultimately creating a 3D design of their van helping the clients visualise the finished article.
Immy also works with Alex in the workshop. Alex is a fine artist by trade and puts her eye for detail into the most beautifully decorated vans on the market. 
As a team we are all so passionate about what we do and think this reflects in the quality of our van conversions.
Do checkout our Instagram @righttoroamadventurevans https://www.instagram.com/righttoroamadventurevans/where you will find updates on our current and past projects as well as past customer reviews.
Do also checkout our website http://www.righttoroamcampervans.com
Got a little more time…
Check out a past client @martazaforteza and her amazing van tour by Nate Murphy
Right to roam are the creators of the wonderful Saffron take a look for yourself to see the craftsmanship:) We love it, so do customers and Immy and Joel great:)
Verdict:
✔ Quirky Campers can verify the work of this Converter meets our standards
Landlords Gas Safe Certificate
Landlords Gas Safe Certificate
Guaranteed Appropriate Payload
DVLA Motor Caravan Registration