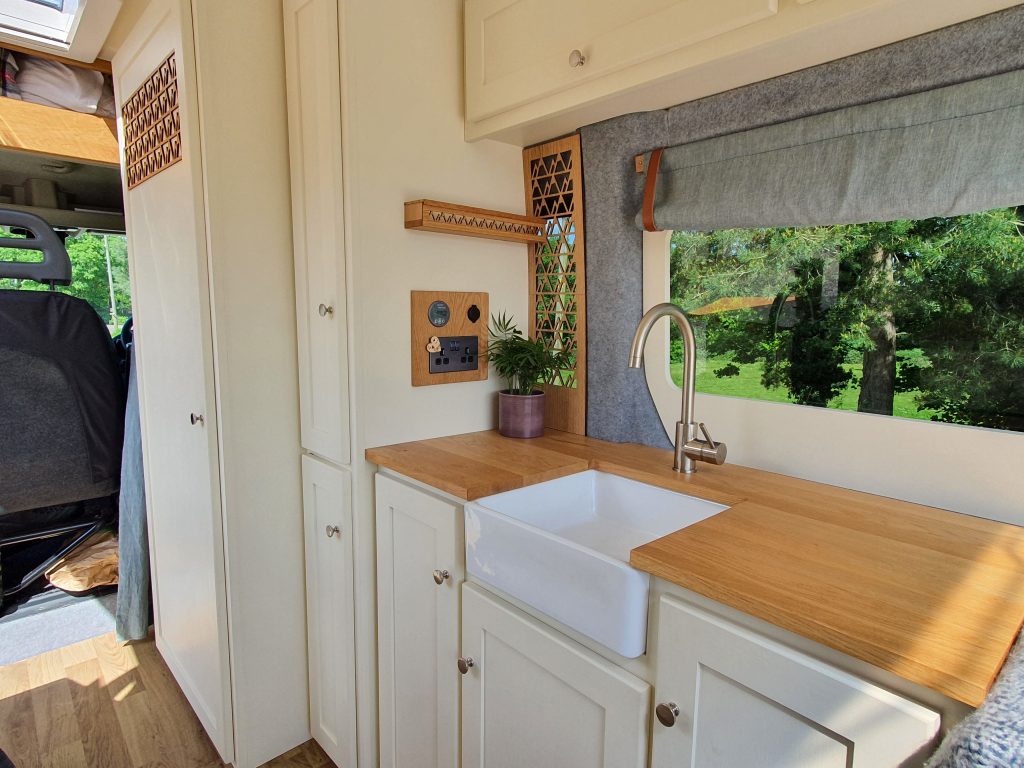 ABOUT US
Based in the heart of Shropshire, we are a Father & Son team with a passion for delivering the highest quality camper conversions.
We pair your ideas and requirements together with our advice and expertise to create your dream camper! We like to add quirky little touches here and there and strive to come up with new ideas for each camper conversion.
When we are not converting vans, we are adventuring in them and using them hard! It's given us such valuable experience and has helped massively with our recommendations and ideas for future van conversions.
BESPOKE CAMPER CONVERSIONS
Every camper conversion is unique. Every part of the conversion can be chosen by you, from the colour of the carpet and flooring, to the wood used, the upholstery colour, where certain drawers and cupboards go, and even lighting and electrical needs.
We will listen to your ideas and requirements from the outset. We can then throw ideas back your way, discuss your options and assist you in creating the perfect camper for your needs.
WHAT DO WE CONVERT?
We can convert absolutely anything! If there is space for a conversion, we will convert it. 
OUR WORKMANSHIP
We create camper conversions with comfort and luxury at the forefont of our minds. 
We pride ourselves with our breathtaking oak fitted kitchens and storage cupboards. As a highly successful self-employed oak furniture maker for the past 27 years, Dave's woodwork gives our vans a truly outstanding finish – he really is a woodwork wizard!
Verdict:
Quirky Campers has not yet been able to verify the work of this Converter
Landlords Gas Safe Certificate
Landlords Gas Safe Certificate
Guaranteed Appropriate Payload
DVLA Motor Caravan Registration