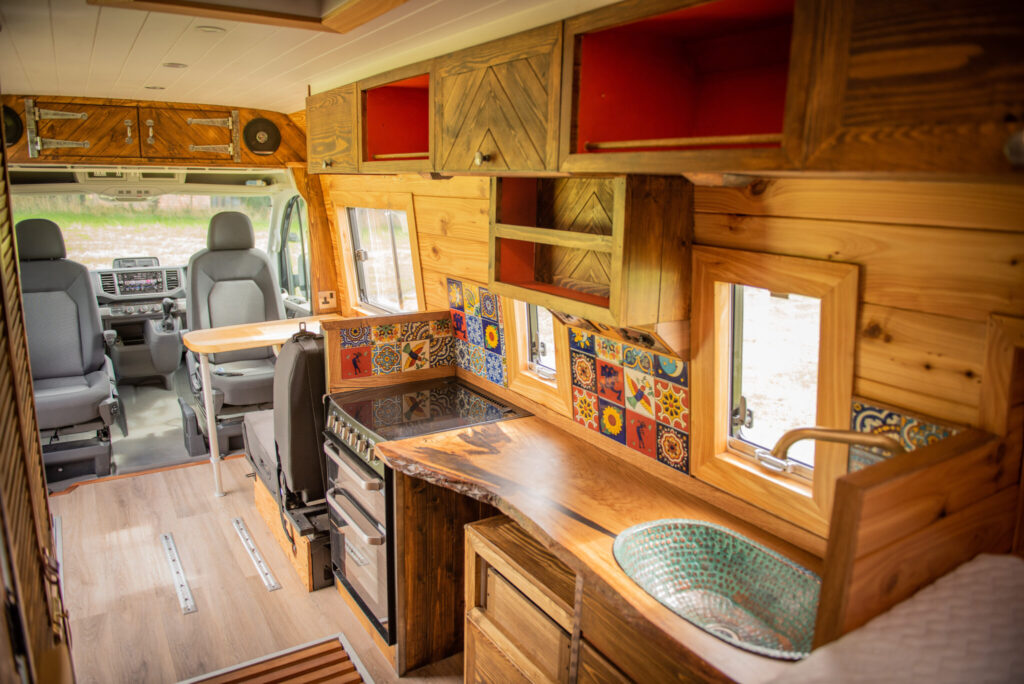 Waiting List
Currently taking bookings for March 2022
STS Conversions is a small and friendly Bristol based business with over 10 years experience specifically converting vehicles. We are passionate about it! We understand everyone has different needs and different dreams. We work with your vehicle and your ideas to design and build a camper that not only looks great but travels great.
STS started with large scale conversions. We built catering trucks for TV and film companies, we converted 18 tonne trucks, buses and 4 x 4 overlanders into homes on wheels. Now we specialise in van conversions (although we still love a big project).
Our small core team specialise in carpentry, joinery, computer design, metal work and mechanics. We have also been trained in 12v and solar install and are confident in providing safe and efficient systems of all sizes. Fabrication and body work are also available.
At STS Carpentry we LOVE wood! We steer away from the carpet and laminate look of standard campervans. We source real wood veneered ply-boards when required (from oak to teak) and we suggest real wood finishes where ever possible! We also use light weight plywood structurally to reduce the weight of your camper meaning more miles to the gallon.
Your design can be fully reclaimed wood/urban rustic or as sleek/modern and hi tech as you want. 2, 4 or 6 berth; we can make it work. Maybe even a couple of motor bikes in the boot? Whatever your vision we will design, cost and ultimately build the van you are dreaming of.
Find us on facebook, instagram and the web. Or call or visit us at our workshop in Bristol.
www.stsvanconversions.co.uk
facebook.com/stsconversions
#stsconversions
contact@stscarpentry.co.uk
07871 276 479
Landlords Gas Safe Certificate
Landlords Gas Safe Certificate
Guaranteed Appropriate Payload
DVLA Motor Caravan Registration
Electric Conversion Experience
Has experience with converting new electric vehicles.
Has experience with retrofitting classic vehicles.
No experience, but happy to take on an electric conversion.