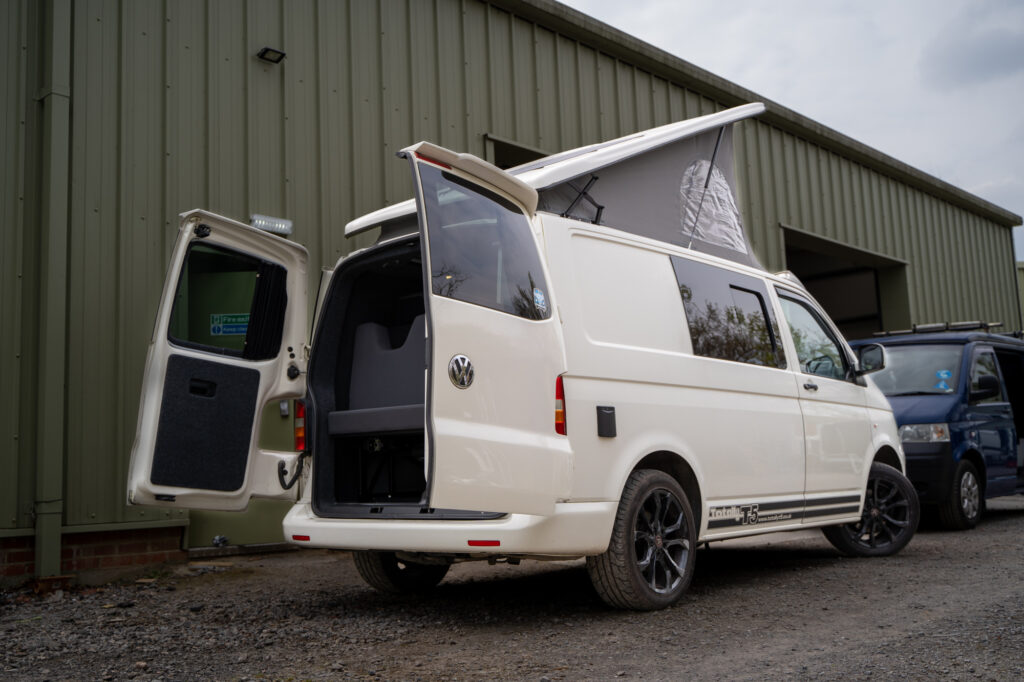 Ready for Freedom?
Our customers appreciate our in-house ability to bring together multiple trades, whether carpentry or Auto electrics to tailor our bespoke design to suit your needs.
We pride ourselves on attention to detail and our clients always leave with a smile on their face. We understand just how personal the "Build Journey" of your camper van is.
Your Van Conversion journey
Our Campervan tailors will work with you to design your perfect van. Finishes and Layouts are only the start. Harnessing your dream adventures and your personal dreams we will help you craft the perfect van for you and your loved ones.
Once your van enters the Build workshop, our technicians will keep you informed with weekly Photos and Writeup on the progress.
TC Conversions are specialists in converting your vehicle from an everyday work van to a beautiful camper for your leisure use. We provide professional and high-quality camper van conversions to all makes and models including Volkswagen T4 and T5. Bespoke conversions to match your budget, anything from a pop top roof, window fitting, seat conversions through to full camper conversions including electrics and plumbing. Ring the specialists now to discuss your requirements.
Verdict:
Quirky Campers has not yet been able to verify the work of this Converter
Landlords Gas Safe Certificate
Landlords Gas Safe Certificate
Guaranteed Appropriate Payload
DVLA Motor Caravan Registration