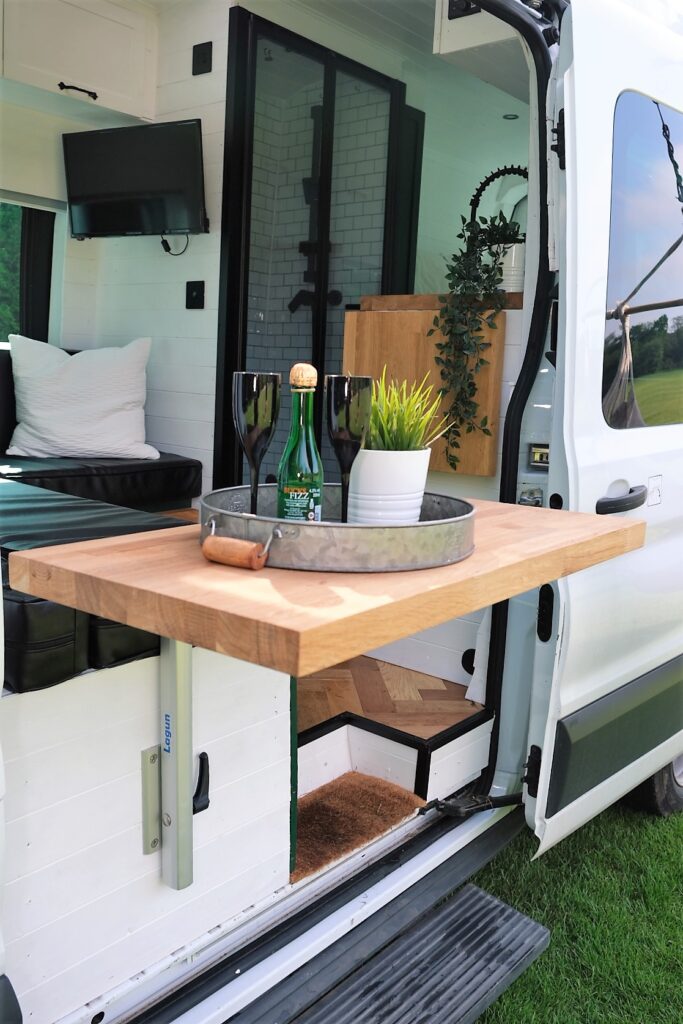 Waiting List
We are available to discuss your camper right away
Based in Teesside, UK Glampervan is adding a touch of luxury to the world of Campervan conversion.
We like to incorporate many home comforts and modern style elements into your van to make it feel as much of a home from home as possible. Our most recent van features parquet flooring, a Belfast sink, shaker style cupboard doors, subway tiles and a butcher block countertop offset with black accent features. 
Our passion is born from wanting to be able to explore the great outdoors in comfort and style. It could be getting a great nights sleep in the kingsize bed, enjoying your favourite TV shows, or enjoying a cold beverage swinging in a hammock with a perfect view. There is no reason why camping can't be glamourous 
Working together with you every step of the way to bring your dream camper to life, ensuring every one of your individual needs fits in perfectly and effortlessly.
Some of the features we have added to our vans that really set them apart from your average camper include shower doubling up as a drying room, featuring an extractor fan and heating duct to allow you to dry any wet clothes easily by hanging them on the retractable washing lines, this feature is perfect for watersport enthusiasts and walkers alike.
Our most recent build features two Hammock chairs that hang from the roof rack of the van, taking your outdoor seating to a whole new level. Perfect for you to sit and enjoy a cold beverage from the fridge in great comfort with whatever incredible view you have chosen to park up next to. 
As well as continuing to work in our signature style we are keen to work together with new clients, develop new and exciting ideas.
Get in touch, we would love to hear from you and get started on your dream van.
Verdict:
Quirky Campers has not yet been able to verify the work of this Converter
Landlords Gas Safe Certificate
Landlords Gas Safe Certificate
Guaranteed Appropriate Payload
DVLA Motor Caravan Registration