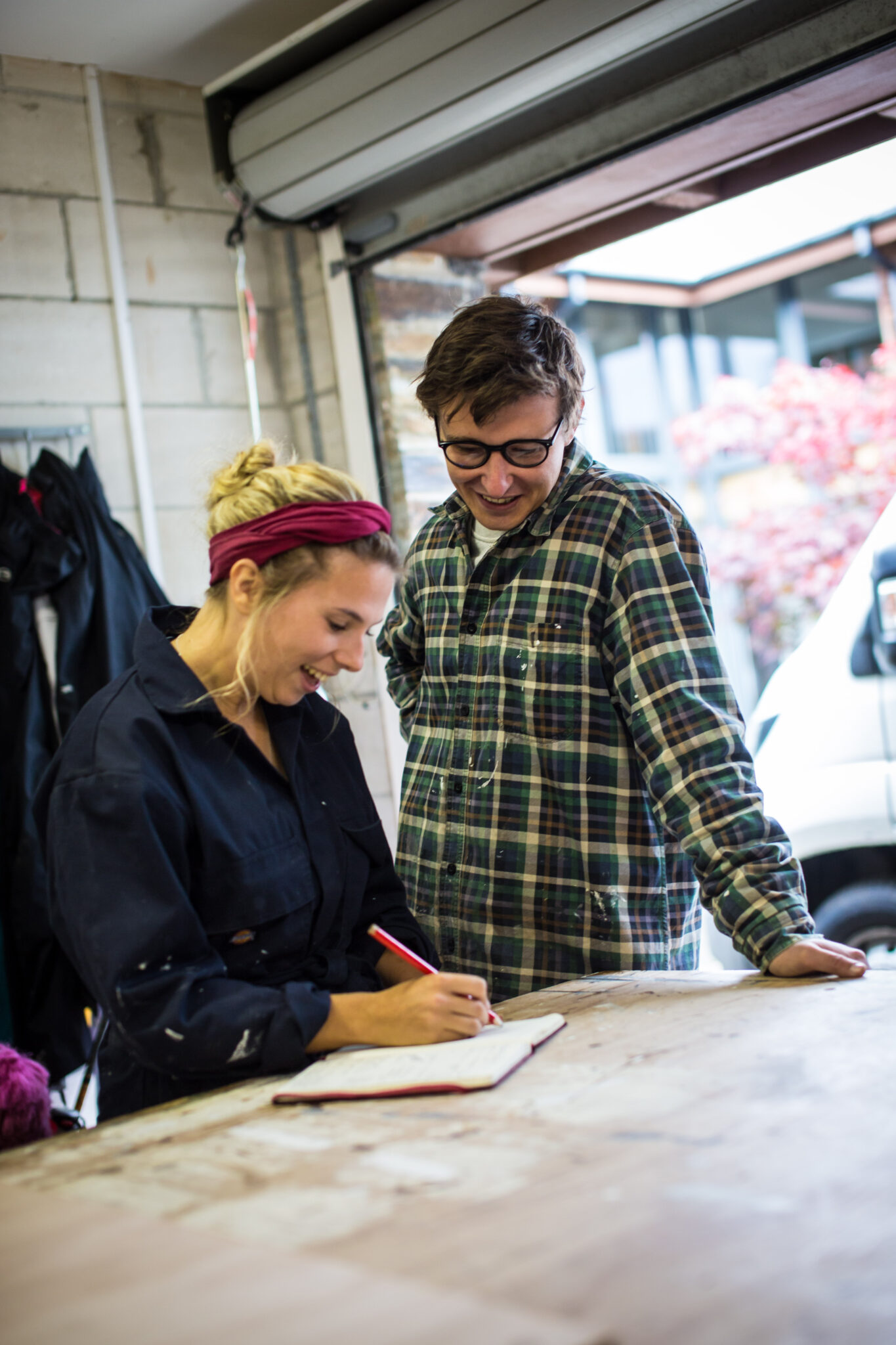 We're Vanfolk, we build vans to get lost in. Vans for the comfort hungry. Vans for adventurous folk. We like to think our vans are bold, characterful and considered. Cupboards don't swing open when driving, switches are in the right places, cooking isn't cramped. Details matter, and so does feeling at home. We don't use pre-made melamine cabinetry, everything is made from scratch and paired with solid walnut detailing and Farrow and Ball paint.

Our hope is that our vans enable you to enjoy the journey, 

and 

the destination,

 that you'll feel at home whilst the landscapes around you change. We think the UK has as spectacular an adventure playground as any destination abroad and we get pretty excited at the thought of other people discovering that.

We started building campervans during lockdown because we saw it as an opportunity to do something fun, create something we were proud of and champion the places on our doorstep. This is our business now, but the principle hasn't changed. The outdoors has always been the most important aspect of our lifestyle, and now we're lucky, because our biggest hobby has become our job. We (quite literally) have a vehicle through which to channel our passion for adventure and exploration. If you're interested in renting one of our vans before buying, we rent

Rae of Sunshine

through Quirky Campers.

We sell new vans every 3 months as opposed to taking commissions.
Verdict:
Quirky Campers can verify the work of this Converter meets our standards
Location
Bristol, City of Bristol, United Kingdom
Waiting List
No waiting list, we sell new conversions every 3 months.
Landlords Gas Safe Certificate
Landlords Gas Safe Certificate
Guaranteed Appropriate Payload
DVLA Motor Caravan Registration