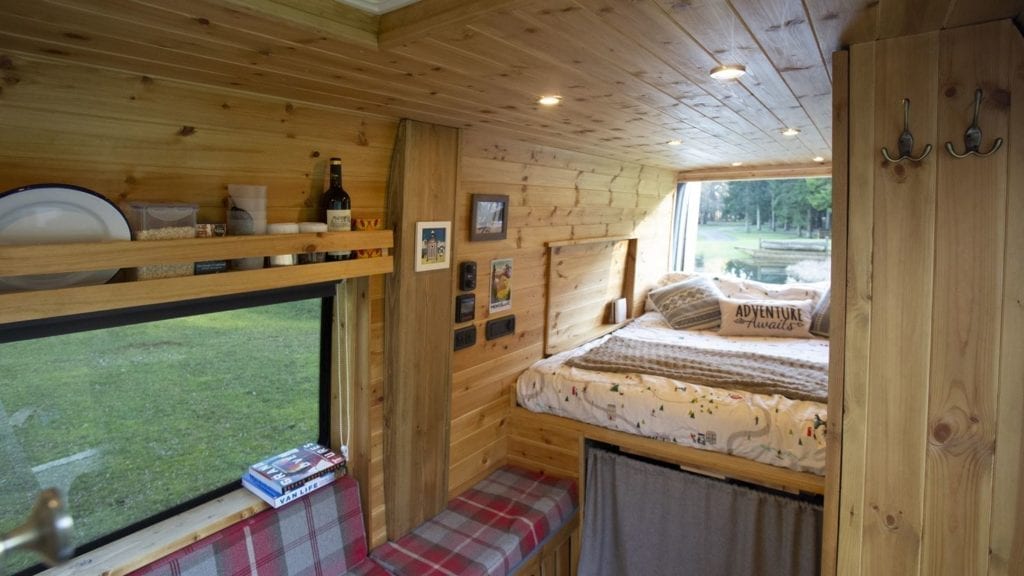 Since a child, I have always had a passion for woodwork. This eventually led to me converting my first campervan 'Evie' in 2017, which has been a Quirky rental since 2019. Evie proved to be very popular and I received several requests to undertake a commission. Until now, I wasn't able to offer the service due to living/ locational restraints, having built Evie essentially in the garden, without a garage or workshop. However, since moving to the south coast in Jan 2022, I have finally been able to take on commissions and follow this passion with a great home workshop set-up, allowing me to offer a more professional service.
I take pride in my work and believe that if you're going to do a job, you do it properly. All aspects of my builds are hand crafted and incorporate bespoke elements tailored to you. See below for images of a current build I'm working on.
Please get in touch to talk through turning your camper dream into a reality.
There is a link below for a camper tour of Evie, taken at Camp Quirky, 2019.
Vincent Van Johnson
Verdict:
Quirky Campers has not yet been able to verify the work of this Converter
Landlords Gas Safe Certificate
Landlords Gas Safe Certificate
Guaranteed Appropriate Payload
DVLA Motor Caravan Registration