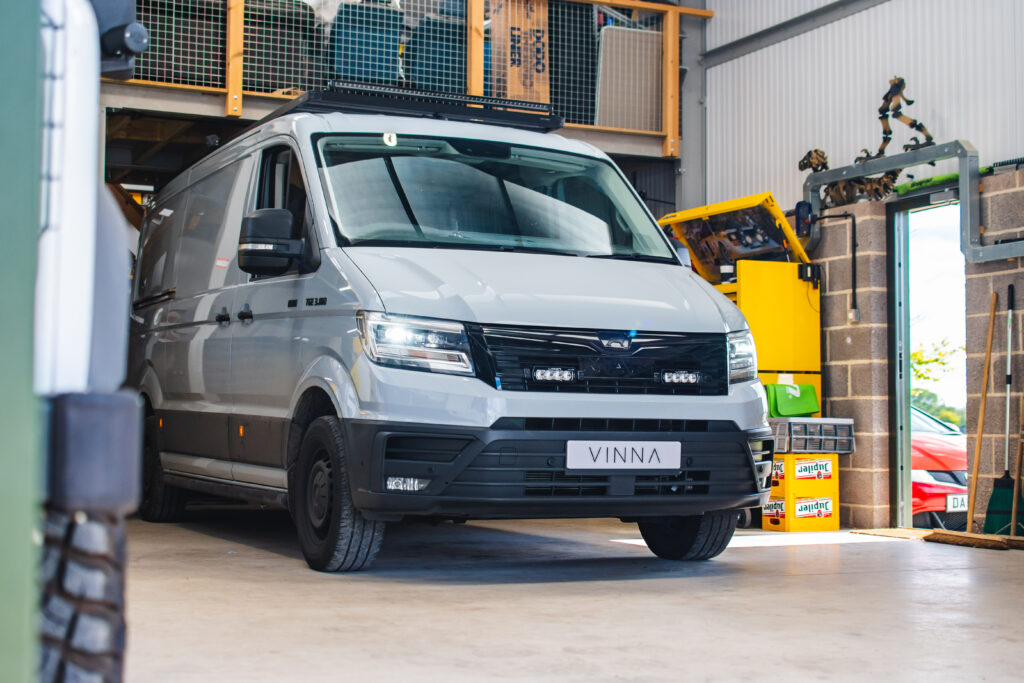 We install and supply please check out our website for full details.
Here at Vinna we offer a high quality, precise installation, without the fuss. Tidy and effective installations suited to you and your needs. We only work with the best quality products & tooling to ensure the best quality finish possible. We undertake a large scale of works ranging from carpet lining and camper windows to lithium battery systems, diesel heaters & full conversions. If you need it to get out on your adventures, we've got it covered.
We carry out everything electrical for your pride & joy, work horse or home-from-home. From basic but necessary fault finding, testing and rectifying to highly bespoke charging solutions, internal and external lighting and sound system installation. Every job we undertake we commit to fully and complete precisely giving you total peace of mind on your journey.
From Weekender warrior to Nomadic living here at Vinna we have it covered. We have designed a selection of systems to power your adventures no matter how big or small!
All of our packages come as standard with a Victron 500a Smart shunt, 230V Hook up incl. 10m hook up lead, 13a Fly lead adapter, mains consumer unit and 12 way fuse box.
We also offer installs such as solar panels, diesel heaters, system monitoring, wifi, exterior lighting, audio upgrades and more! Please take a look at our instagram for some of the works we have undertaken.
Landlords Gas Safe Certificate
Landlords Gas Safe Certificate
Guaranteed Appropriate Payload
DVLA Motor Caravan Registration