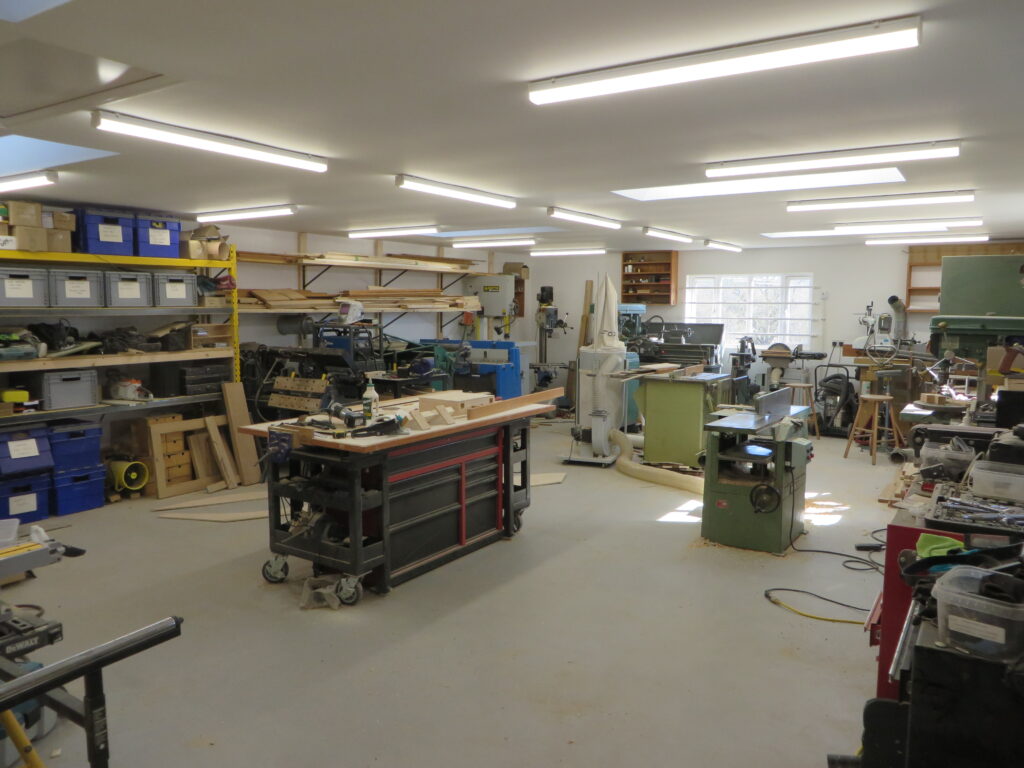 At Wills workshop I offer a range of services from assistance on the difficult parts of a van build to high-quality, handcrafted conversions. From a background in engineering, cabinet making and bespoke house building, I have over 40 years of experience and knowledge to share. I have a fully equipped workshop for fine furniture making, fabrication and metalwork from machining to welding. Problem-solving innovative designs for the least cost is a passion of mine!
My main interest in van conversions is not only a quality finish but ergonomic practical solutions for the best use of limited space.
In the latest build, a Citroen Relay L3H2, the design challenge was to incorporate a 2m x 1.7m bed (over king size), shower room (with a toilet that can be used with the door closed), large garage, dinette seating area, sink, fridge and oven with grill and hob! A challenge for a medium wheelbase van. The solution was an innovative bed construction using lightweight torsion boxes that fold away to expose a dining area with extending table. This has been automated so the bed turns into a high level seat area at the touch of a button. See photos below. You would be most welcome to visit and see what we can create and discuss your project, however small or grand, with no obligation. Thanks for reading!
Verdict:
Quirky Campers has not yet been able to verify the work of this Converter
Landlords Gas Safe Certificate
Landlords Gas Safe Certificate
Guaranteed Appropriate Payload
DVLA Motor Caravan Registration