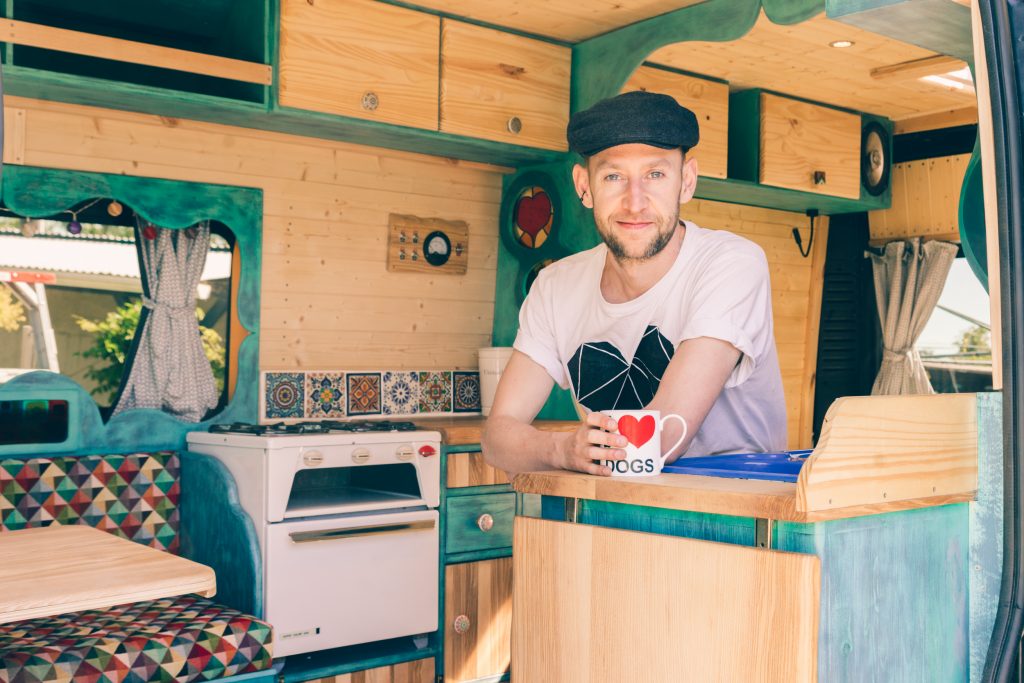 Kia ora! We're a small, passionate and creative team specialising in unique builds for campervans and tiny spaces.
All of our builds are hand crafted with a great deal of care and attention to detail, using natural timbers where possible.
Typically, we convert empty panel vans into beautiful bespoke campervans, but we're open to working on larger projects such as buses, and tiny homes.
We're based in Golden Bay, but our clients can be nationwide, as we provide professional photo documentation of the entire build.
Please note we only offer full conversion­s, not repair work at this time.
Get in touch with any questions or information about potential projects you would like to see brought to life. We love to hear your ideas!
Joe is an excellent craftsman and an experienced campervan converter. Before moving to New Zealand he converted a campervan for a customer of Quirky Campers. Morris is a really beauty, loved by his owner Helen and very popular with customer in Bath UK. We would be delighted to list for hire any conversion by Joe
Verdict:
Quirky Camper can verify that the work of this converter meets our standards
Takaka, Golden Bay, Tasman
Plumbing for fresh and waste water
Fixed toilet/shower units
Warrant of Electrical Fitness (WoEF)
Certified Self-Contained (CSC)
Certificate of Fitness (CoF)